Four members of staff from South Central Ambulance Service NHS Foundation Trust (SCAS) were honoured to receive a special commendation from the High Sheriff of Buckinghamshire on Tuesday, 5 June, for the outstanding care and professionalism they displayed at the scene of a collision between two lorries and a minibus on the M1 in August 2017.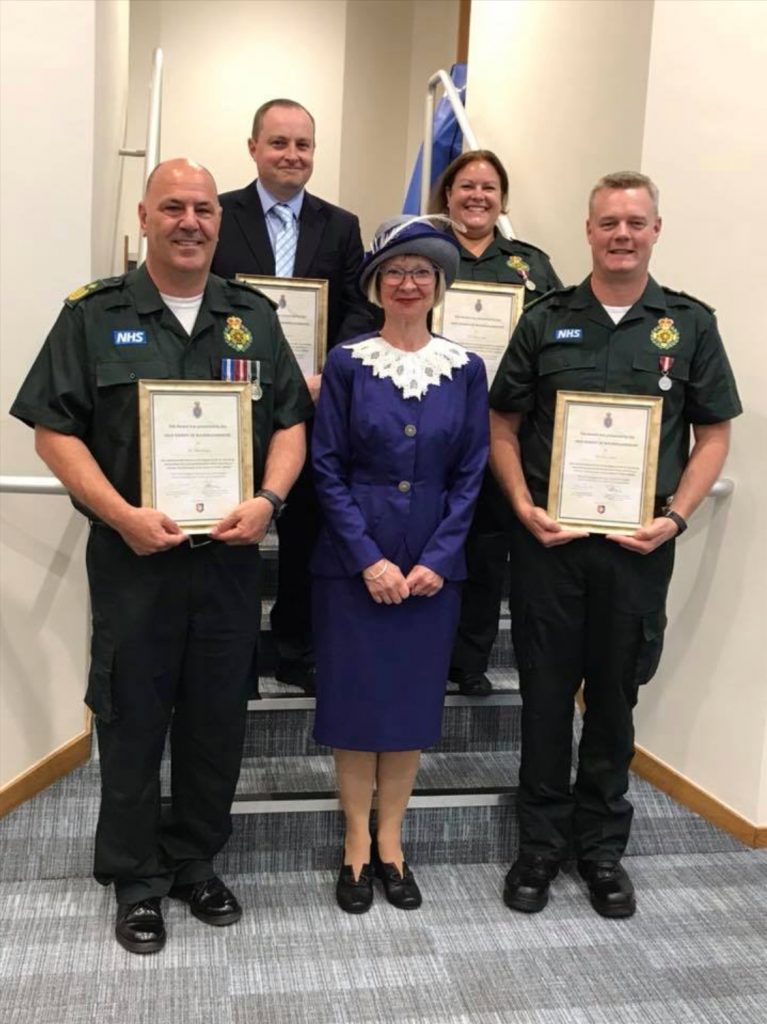 The staff were recommended for the commendations by His Honour Judge Francis Sheridan who presided over the trial, conviction and sentencing of Ryszard Masierak and David Wagstaff – the drivers of the two HGVs involved in the accident that killed eight people in the minibus and seriously injured four others.
Mark Begley, Head of Operations for Milton Keynes and Aylesbury Vale, was the ambulance service Incident Commander at the scene of the accident in the early hours of 26 August 2017. Mark was joined at the ceremony held at Aylesbury Crown Court by colleagues Amanda Joyce, Dr Neil Thomson and Simon Lukas.
Mark said:
"In the ambulance service, we do get sent to some very traumatic incidents but this collision was particularly challenging and probably the worst I have seen in my twenty one years' service. Amanda, Neil, Simon and myself were part of a team of over 40 ambulance personnel – not just from SCAS but also colleagues from East of England and East Midlands Ambulance Services – who all displayed incredible care and professionalism in the most difficult circumstances.
We accepted the High Sheriff's Commendation on behalf of everyone in the ambulance service who attended this terrible and, most regrettably considering the devastating consequences, completely avoidable incident."
The commendations were presented by Professor Ruth Farwell CBE, High Sheriff of Buckinghamshire and cited how the staff "demonstrated service of the highest order by displaying outstanding care and professionalism when attending to critically injured people at the scene of a fatal collision. The award recognises the appreciation of the people of Buckinghamshire and the Judiciary of the County of Buckinghamshire."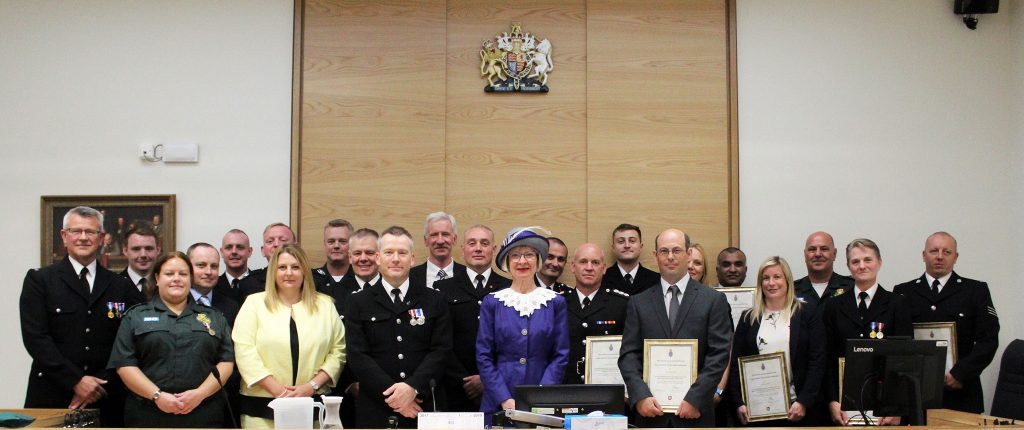 The commendations were presented along with similar awards for staff from Thames Valley Police, Buckinghamshire and Milton Keynes Fire and Rescue Service, Northamptonshire Fire and Rescue Service and key civilians who also attended the incident.
Ends