Our governors play an integral role in the running of our trust and represent you!
Each governor has a constituency and is committed to talking to local people to make sure your voices and opinions on the Trust are heard. The Trust's Constitution sets out the principles of how the Council of Governors is governed.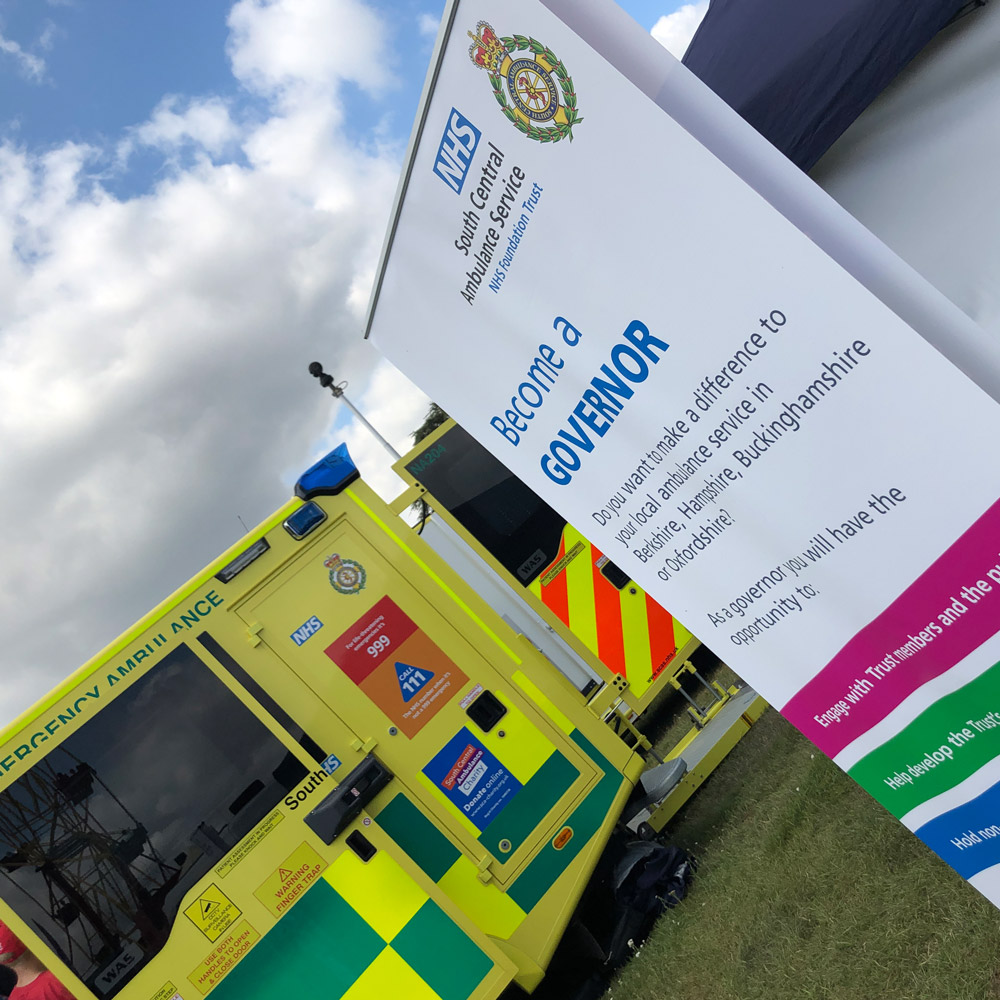 15
Public Governors
Elected by members
6
Staff Governors
Elected by staff members
1
Community First Responder Governor
Upcoming elections
We have six vacancies for a Public Governor including a new constituency, Rest of England and Wales. This new constituency will allow or members and public at large to be represented.
Governor vacancies:
Berkshire = 3
Buckinghamshire = 1
Hampshire = 1
Oxfordshire = 1
Rest of England and Wales = 1
The nominations will be held in September. This is your opportunity to submit your nomination if you want to stand in the elections. The elections will be held in November with results available in December.
26 September = Nominations open
17 October (17:00) = Nominations close
24 October = Deadline for candidate withdrawal
16 November = Elections open
7 December (17:00) = Elections close
8 December = Results
Dates
You can find out more about the role at a Governor workshop. These will be held online in September. We will confirm date and time soon.
Public Governor workshops
14 September 16:00 – 17:30
20 September 18:00 – 19:30
Contact with a governor should be addressed to them at the following address:
FAO Company Secretary
South Central Ambulance Service NHS Foundation Trust
7-8 Talisman Business Centre
Talisman Road
Bicester
Oxfordshire
OX26 6HR.
Or you can send an email to governors@scas.nhs.uk. Please remember to include the name of the Governor/s you would like to contact in your message.
How many governors do we have in total?
Public governors – Elected by our members who live in their county, broken down as follows: Hampshire x 6, Berkshire x 3, Oxfordshire x 3 and Buckinghamshire x 3
Staff governors – Elected by SCAS FT staff members, broken down as follows: 999 EOC x1, 999 Operations North x 1, NHS111 x 1, PTS and Logistics Field Staff x 1, 999 Operations South x 1, Corporate, Support, other x 1.
Community First Responder Governor (CFR) – Elected by SCAS CFRs to represent their views
Appointed Governors – Come from organisations that work closely with SCAS, for example local charities, Clinical Commissioning Groups, and local authorities.
Want to know more about the Governor role?
NHS Providers (who are the membership organisation for NHS public provider trusts), have produced a guide on their website. Click here to view.