Industrial action updates
How industrial action is affecting our services.
Page updated 30 January 2023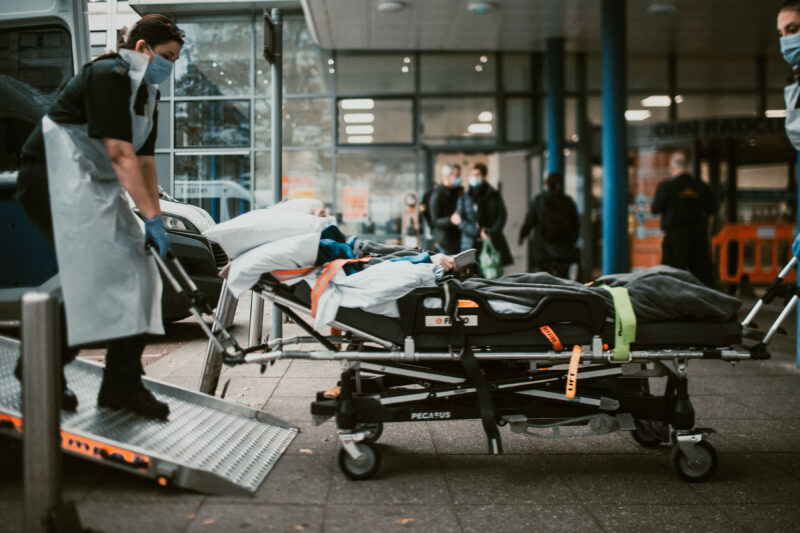 The next strike days to affect SCAS will be 6 and 7 February. Details of which unions are striking and agreed arrangements to cover essential services are given below.
Our 999 and 111 services are very busy at the moment and the planned industrial action will add to that. We have worked closely with union representatives so patients most in need will still get a response.
During industrial action please only call 999 if it is a medical or mental health emergency, when someone is seriously ill or injured and their life is at risk. Ambulances will be dispatched where clinically appropriate.
For all other health care needs please use NHS111 online to identify the right option for you. For more information on alternatives to 999 in your area visit:
Which unions are striking at SCAS?
GMB and the Royal College of Nursing are currently the only unions that have confirmed strike action within SCAS.
Planned strike days are:
RCN – 6 & 7 February
GMB – 6 & 20 February, 6 & 20 March (6:00am to 11:59pm)
There are approximately 230 members of GMB, mainly in our Patient Transport Services covering Surrey and Sussex, and 125 members of RCN within our overall workforce of 4,500. 
Maintaining essential services
Details of agreements with unions for the 6 and 7 February strikes will be added shortly.
For strike action on 21 December and 11 January, GMB representatives worked with us to agree the essential service their members will continue to provide (known as derogations). This included:
Patient Transport Services
All renal / dialysis patients
All oncology and related cancer care patients
All palliative care patients
Hospital discharges/transfers – to support relieving pressure on hospital beds/A&E
Ambulance crews
All category 1 and 2 calls will be responded to.
Higher risk category 3 calls will also be dealt with.
Specialist response teams will work as normal.
Category 1 and 2 calls typically make up about 60% of our calls. A further 15% are normally dealt with by phone with no crews needing to attend.
999/111 control centres
We do not expect this strike action to have a significant impact on staffing in our control centres. However, GMB has agreed that 75% of their members, who are due on shift on 21 December 2022 and 11 January 2023, will continue to work to support essential services within control centres.
Will my patient transport be cancelled?
Details of agreements for the 6 February will be added shortly.
For the strike action on 11 January 2023, the GMB agreed that pre-scheduled appointments would go ahead as planned. 
We will make every effort to contact patients directly if transport bookings are affected. If you have not heard from us please assume the transport will arrive as planned.
How is SCAS supporting staff who are striking?
We fully respect the right of NHS staff to take lawful and peaceful industrial action. Like the rest of the NHS, we want to see a resolution as soon as possible, but pay is a matter for the Government and the trade unions. 
Industrial action in other NHS Trusts
Strike action in February and March will affect some, but not all, hospitals in our area. Hospital websites will provide information where their services are affected.
SCAS has been working with our partners in other parts of the NHS to reduce the impact of industrial action being taken elsewhere.
On the days of industrial action we will have a command cell based within our call centre and will have additional staff in local hospitals where industrial action is taking place. This is to support our hospital colleagues, ambulance crews and patients to ensure those who need it will continue to get responsive and high-quality urgent and emergency care.