Industrial action updates
There is no strike action currently affecting our services.
Page updated 16 May 2023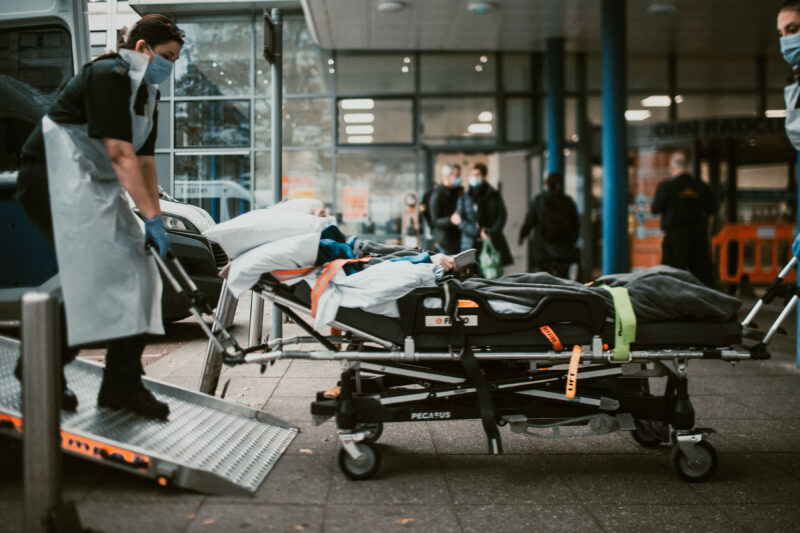 All industrial action is currently paused following further talks between unions and the government. A pay proposal put forward by the government will now be subject to union acceptance ballots.
We would like to extend our thanks to everyone involved both within SCAS and our partner organisations for the continued support in planning and preparing for the impact of industrial action affecting our services, and to union colleagues and members who we continue to work closely with.
Thank you to patients and members of the public for your continued understanding while we work through this period and we will continue to keep you updated on developments and with advice on using our services.
---
We have worked closely with union representatives throughout the course of action to-date so patients most in need will still get a response.
During industrial action please only call 999 if it is a medical or mental health emergency, when someone is seriously ill or injured and their life is at risk. Ambulances will be dispatched where clinically appropriate.
For all other health care needs please use NHS111 online to identify the right option for you. For more information on alternatives to 999 in your area visit:
Which unions are striking at SCAS?
There is no planned action at present. Previously, GMB, Unite, Unison and the Royal College of Nursing have been involved in industrial action. 
Will 999 emergencies be affected by the strike action?
Yes. On strike days it may take longer than usual to answer 999 calls and it is therefore vital that the public do not call 999 unless it is for a patient who is suffering a life-threatening or other critical emergency.
We have agreed with our union colleagues that staff undertaking industrial action can be recalled to work if there is an unacceptable risk to a patient, such as an emergency call relating to a cardiac arrest, heart attack, stroke or other serious or life-threatening emergency.
On days where industrial action is taking place, patients calling 999 who do not have an immediately life-threatening or serious emergency will not be sent an ambulance resource and instead will be helped by paramedics and nurses working in our clinical co-ordination centres to find the most appropriate, alternative local service.
Will callers to 111 be affected by the strike action?
Yes. We are expecting that some union members working within the Trust's 111 service will be taking industrial action. Calls to 111 therefore may take longer than usual to answer on strike days.
Patients are advised to use the 111 online service at 111.nhs.uk in the first instance. By answering a few simple questions about your main symptoms, patients can get the advice and help they need, as well as be called back by a healthcare professional where appropriate.
Then the next three boxes are as current, starting with the one about PTS.
Will my patient transport be cancelled?
If you have not heard from us please assume your transport will arrive as planned. We will make every effort to contact patients directly if bookings are affected.
Industrial action in other NHS Trusts
SCAS has been working with our partners in other parts of the NHS to reduce the impact of industrial action being taken elsewhere.
On the days of industrial action we will have a command cell based within our call centre and will have additional staff in local hospitals where industrial action is taking place. This is to support our hospital colleagues, ambulance crews and patients to ensure those who need it will continue to get responsive and high-quality urgent and emergency care.
How is SCAS supporting staff who are striking?
We fully respect the right of NHS staff to take lawful and peaceful industrial action. Like the rest of the NHS, we want to see a resolution as soon as possible, but pay is a matter for the Government and the trade unions.