Every Foundation Trust is required to have a Council of Governors.
The Council of Governors meets this requirement for South Central Ambulance Service NHS Foundation Trust. Our members democratically influence the development of the Trust through the Council of Governors.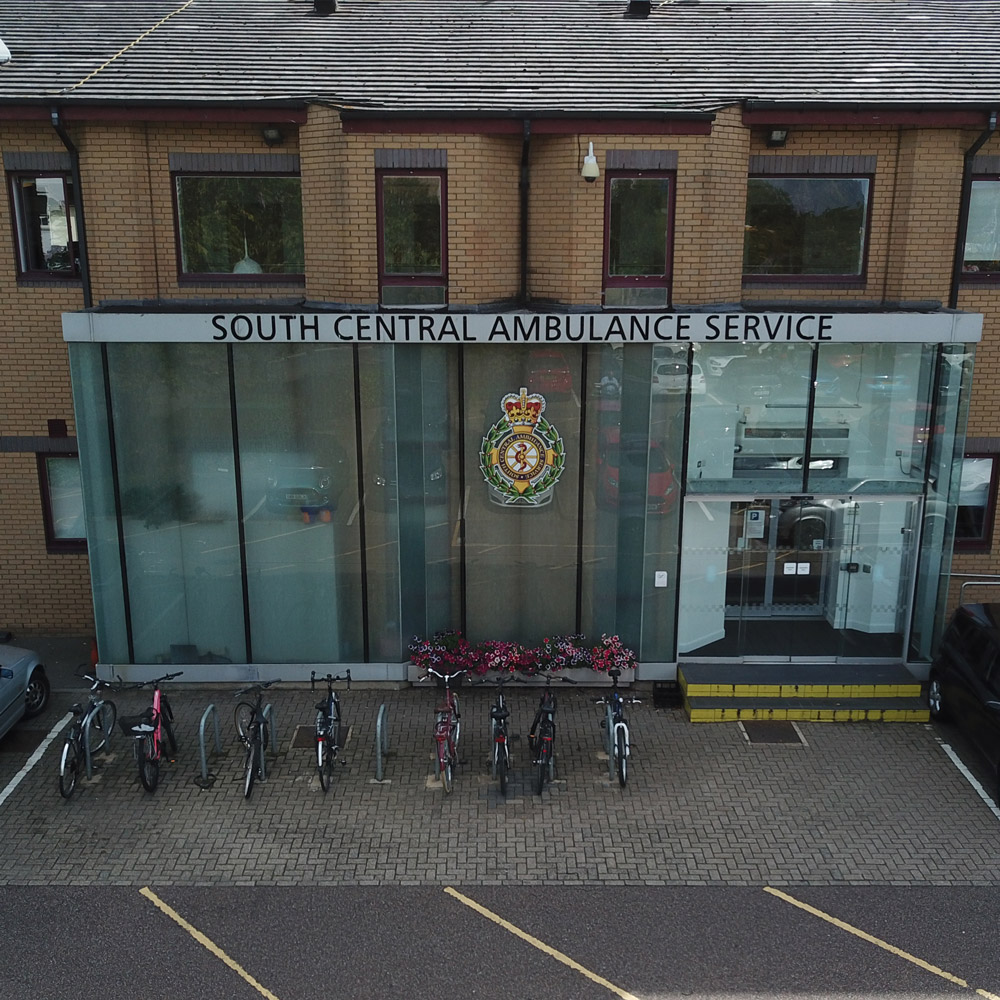 The majority of the Council of Governors is elected by the members to better represent the views of the membership. Governors go to regular meetings about the Trust's plans for the future to represent members' views and also help to select the Trust's non-executive directors and chairman.
Our Governors are shown below, they serve the counties operated in by SCAS (Berkshire, Buckinghamshire, Oxfordshire and Hampshire). We also have Staff Governors, a Community First Responder (CFR) Governor and Appointed Governors.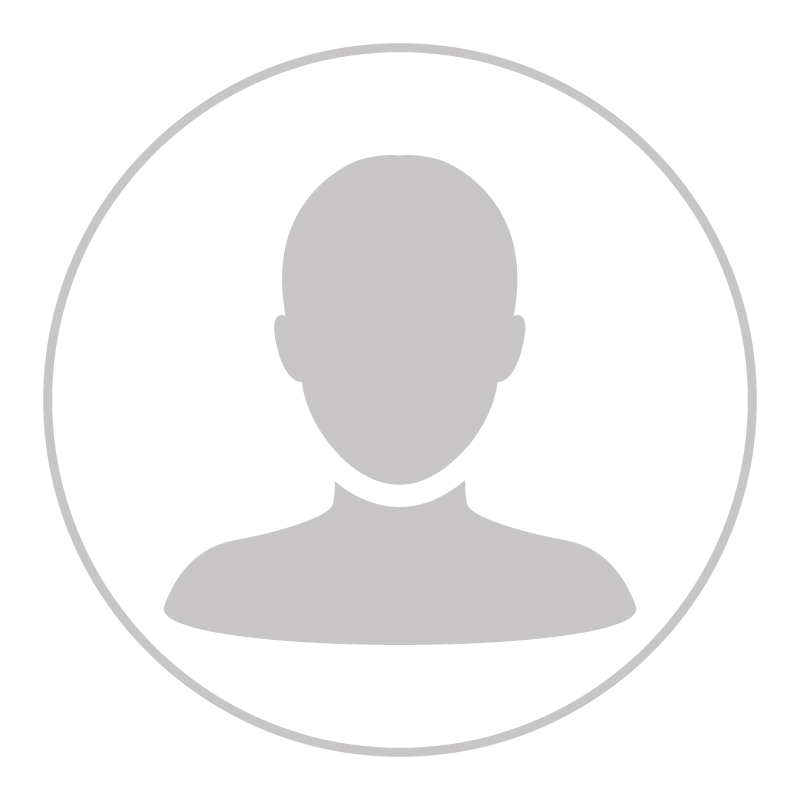 Vacancy
Buckinghamshire Constituency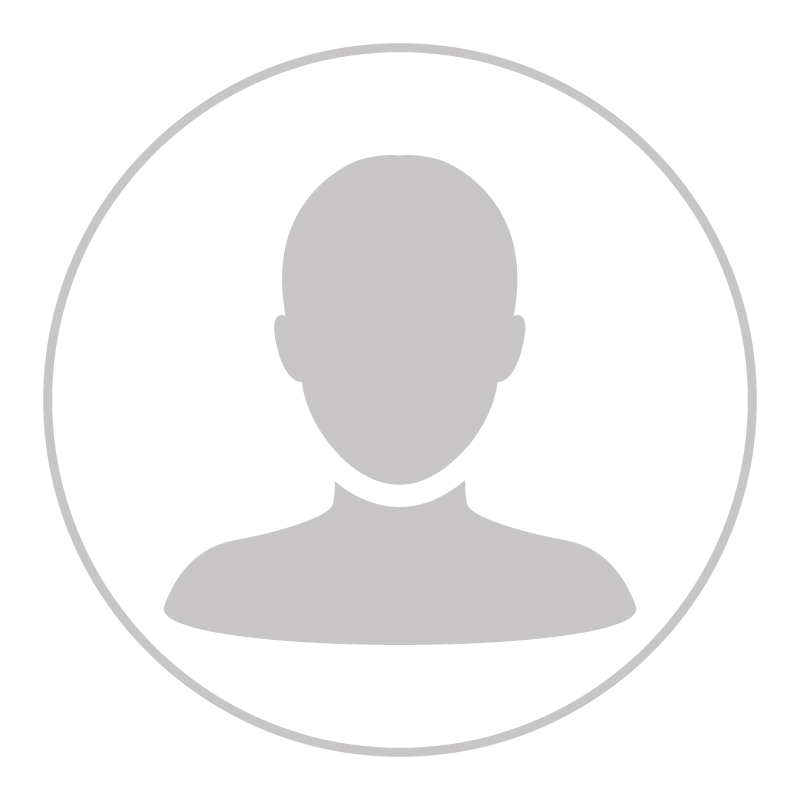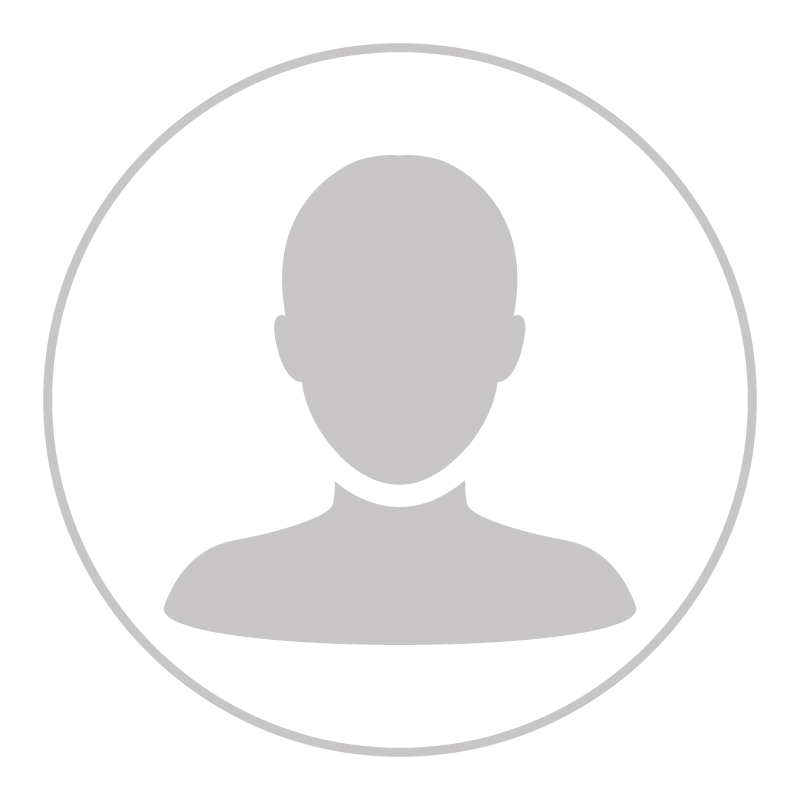 Becoming a Governor
Anyone who is a member of the Trust and aged at least 16 is eligible to stand as a Governor. Find out more by clicking here
If you would like to get in touch with a governor, you should do so at the following address:
Company Secretary
South Central Ambulance Service NHS Foundation Trust
7-8 Talisman Business Centre
Talisman Road
Bicester
Oxfordshire
OX26 6HR.
Or you can send an email to governors@scas.nhs.uk.
Mark Davis
Berkshire
I am now in my third and final term of office as Deputy Lead Governor and Chair of The Membership and Engagement Committee. This is the maximum term a Governor can serve.
I live in Earley with my wife (a Sister in the local ED Dept) and three children. I graduated in 99 having completed my training in Operating Department Practice through Thames Valley University. During my hospital career I developed a passion for clinical training. I progressed to qualify as a Clinical Trainer, Assessor and IQA.
I became an independent training consultant and now provide a range of clinical training courses for the NHS, private sector and business.
In 2009 I was honoured to be awarded the prestigious Fellowship of The Royal Society for Public Health.
SCAS just like all ambulance services is under immense pressure operationally and financially, however this should never affect its ability to deliver the best possible care to the public. I will always strive to ensure this happens.
I will do my best to make sure your views are represented in all decisions that are made and I look forward to meeting our members at events and public meetings.
You can follow me on Twitter: @SCASGovernor
Frank Epstein
Berkshire
I spent my childhood years in Oxford where my parents both worked in the local NHS hospital. My father was an anaesthetic physicist at the Radcliffe Infirmary Hospital in Woodstock Road and his passion was for developing anaesthetic equipment. Also, his legacy of inhalers (such as the EMO/OMV) are still used decades later especially in "third world rural environments".
I did not follow my parents into medicine and decided that a Physics degree from Imperial College, London might offer other challenges. In fact, after a short time in the RAF reserves I changed my mind and a switch to aviation would be desirable. I have been an airline training Captain for the past twenty years, working not only at British Airways but also in recent years with Airbus. I had various pilot management positions in both companies.
Last year I retired from my career in the Airline industry but I still instruct pilots, for about 8 days per month, in Airbus simulators in the UK & France. I have lived in the villages surrounding Windsor for over 40 years with my wife and three children, who have now all flown from the nest. When our children lived at home in Wraysbury, we seemed to be regular visitors to the Wexham Park Hospital A & E with multiple sports injuries! My wife and I are both Community First Responders in Windsor and thus have the opportunity of observing and liaising with the SCAS crews on the "front line". I am the local CFR co-ordinator and work closely with other volunteers and SCAS full time staff in Berks and Bucks mainly centred around the Hospital at Wexham Park. However, I have been with patients to the hospitals at nearby High Wycombe, Stoke Mandeville and John Radcliffe in Oxford.
Stephen Bromhall
Buckinghamshire
As one of the public governors for the citizens of Buckinghamshire, I am here to help support you understand more about our service. My remit as a public governor is to represent you within the wider SCAS organisation and provide you with guidance on any queries you may have in the way the service operates for us the citizens.
As a public governor my role is to work with the SCAS Directors as well as other governors to ensure that the organisation continues to deliver exemplary care when we most need access to the service. I am passionate that we are here to assist and support the SCAS staff to continue the amazing role they undertake for us all.
I work for the NHS outside of Buckinghamshire for the neighbouring East of England Ambulance Service in a technology leadership position. I have worked with healthcare technology for many years, as a governor I commit to support SCAS in the emerging NHS digital transformation. The future NHS plans will enable better patient outcomes across the whole of the health economy by joining up patient information at the point of care delivery.
Mike Appleyard
Buckinghamshire
I am pleased to be invited to be a member of the SCAS Council of Governors, to be a part of a team looking to improve and maintain high standards of service.
My Business career started in IT for a very large international motor spares manufacturer. I looked for a more front line role, becoming manager for a group of factories spanning the globe.
My Public career has been spent improving services and delivering improved outcomes through keen observation and questioning, creative thinking and learning from front line professionals and users of services.
I have been a Bucks County Councillor over 32 years, during which:-
Deputy Leader of Council and Cabinet, with portfolios in Education and Social Services
Education, during which I achieved major financial savings and reorganised school transport.
Social Services, during which services were improved in a number of areas, particularly in better communication with users.
Economic spokesman at SEERA, where Business, Planning and infrastructure improvements were delivered in the south east region. Also member of Bucks Economic Partnership.
I was asked to establish the council's Health Scrutiny committee, during which I developed a close relationship with all branches of the Health business, recommending that sound information and good communications supported major decisions.
Outside the Council, I have been Governor of two CoGs at the Hospital and Mental Health Trusts over 10 years, and prior to this was Chair of the Bucks CHC during the period of its closure in the late '90s.
As a member of the Audit Commission, I inspected a number of Local Authorities and moderated on many others, much like the CQC.
I have been Chairman of two successful school governing bodies over 20 years, and a member of two others, also a member of Buckingham University Governing Body.
I play a social level of Golf, Badminton, Walking and Cycling and will attempt other challenges, which has been the style of my life.
Andy Bartlett
Hampshire
Having recently retired from the Ambulance Service after 43 years both operationally and education I have seen and been involved in many changes both in staff training, equipment and vehicles to ensure the patient gets the best possible treatment. Completing an apprenticeship as a carpenter and joiner my interest in the voluntary sector led me to begin my career at Havant Ambulance station in 1971.
Over the years I was fortunate to gain an insight and experience into the many various areas and the changing roles of the service mainly within Hampshire. Selected for the forerunner of paramedic training in the 70s I was able to develop my skills in patient care over my career to a foundation degree in Paramedic Sciences via the Open University. Other areas have included winning two travelling scholarships toScandinavia to look at how schools teach basic life support to children, setting up a local basic life support Heartstart scheme and Presidency of the Ambulance Service Institute (ASI).
As an education manager for the trust before retiring staff development was a priority and my aim as a Governor is to help ensure this progressive trust maintains its high standards both in patient care and staff development. My outside interests include DIY, photography walking and travel.
Hilary Foley
Hampshire
Hilary is a Chartered Building Surveyor who has been living in Portsmouth and working in Hampshire for over 30 years, currently as Director of Estates at the Roman Catholic Diocese of Portsmouth. As a mother of two young adults and two teenagers she is embedded within her local youth (as a Sea Scout Leader), music, sporting and historical communities. Volunteering as a St John's Ambulance First Aider, occasionally working alongside SCAS staff, she has always been impressed with their dedication and excellent care.
As a governor she is here to try to understand and champion the needs of our community and she will do this by actively listening to and valuing the contributions from the variety of people she meets in her day to day life, both those who want to get more involved in their local ambulance service, as well as the under-represented and those who have never considered that they could have a voice. With this information and a background that includes Health & Safety, Risk Management and an understanding of Management Accounts, she will keep a watchful eye on the way that the trust is overseen, ask constructive and challenging questions of the Non-Executive Directors when appropriate and encourage SCAS to continue to innovate and develop services tailored to our community.
She looks forward to serving as a Governor and would like to thank those who voted for her.
Tony Nicholson
Hampshire
It was several years as a Trustee with the Hampshire and Isle of Wight Air Ambulance that first introduced Tony to the critical role and dedicated people of SCAS.
He already had the belief in 'public services', starting as a RAF helicopter pilot and onwards right through to a board position in a government Defence Agency: learning about team-working and leadership across policy, operations, training, support and project management. Later, he specialised in service and delivery roles from the private sector, both as executive and adviser; and that also fed his interest across the wider emergency services field including Police, Fire and Search and Rescue.
The last of his shaping experiences has been on the panel of Cabinet Office Reviewers: independent and constructive testing of selected Government Major Projects against best practice in respect of what works – and what doesn't.
Tony is driven by the desire to help make things work and improve outcomes, by drawing on all those accumulated experiences. It's clear that, like other public bodies, SCAS faces a range of increasing challenges. Being a Governor, and representing SCAS members and the wider community of Hampshire, offers the chance to support a committed team in delivering a service that matters to all of us.
Charles McGill MBE
Hampshire
I have been operational member of Hampshire fire and rescue service for 52 years serving all over the county of Hampshire, and have had the honour of receiving an MBE from Her Majesty the Queen for services to the community and joint partnership working, in 2016. I am believed to be the longest serving watch manager in the country according to my service.
Before joining the fire service at the age of 16 , I started an apprenticeship in electrical engineering at Pirelli General in Southampton , where I was involved with the design and manufacture 400,000 volt oil filled super grid cables ,and heavy electrical engineering projects , doing an apprenticeship gave me a good start to a working life working with very positive people.
Over the years I have built up a brilliant working relationships with other agencies such as the Police, Ambulance, Coastguard RNLI, and the Environment Agency. I have also sat on Local Resilience Forums, I am also a National Airwave and High volume pumping Tactical advisor, I have regular meetings with Hampshire police and SCAS, and I have also been involved with local, regional and national incidents, i.e. flooding in Surrey, being mobilised as a tactical advisor working at Bronze level and giving briefings up to and including Gold level.
I feel that I am at a stage in my life where I would like a new challenge and become more involved with something rewarding to enhance the community and society we currently live in. I also feel that my 52 years operational service and working in the local community has set me in good stance to offer my real life experiences and give something back to the community which I am very passionate about.
I have worked extremely flexibly through the years and am in a very good position to continue to be as flexible. My service is aware of my appointment and will give me full support with time off to attend meetings and events.
David Luckett MBE
Hampshire
I am delighted to have been elected to SCAS' Council of Governors as a Public Governor and I thank those that voted for me in what will be my second term of office.
After a life time career in transport, latterly in the coach industry, I am now retired and have more time to dedicate to SCAS and Rowans Hospice, where I volunteer as a driver.
In my first term as a Public Governor, I attended several Governor training sessions as well as Council of Governors' meetings and SCAS' Board meetings in public. I have spent a day with an ambulance crew gaining firsthand knowledge as to how the service is delivered, which I found thoroughly insightful. I have also spent time in the Control Centre listening and observing staff handling emergency calls and 111 service, dispatching Ambulances when necessary.
As a Governor I am keen to encourage Hampshire constituents to become members of SCAS and to represent their views, helping to shape the way SCAS delivers its services, whilst upholding its vision and excellence, and enabling the public to receive the care that is expected from SCAS.
I intend to hold the Non-Executive Directors to account for the Trusts performance and look forward to attending to future Board meetings in public.
Mark Perryman
Hampshire
I served in the Royal Air Force as a medic, working in primary and secondary care as well as in aeromedical evacuation and emergency care. For the last 24 years I've worked for the Defence Medical Welfare Service, a charity working with the armed forces community and blue light services.  As a DMWS Welfare Officer for 17 years, I worked in hospitals in UK and Germany, and completed operational tours in hospitals in Northern Ireland, Iraq and Afghanistan, delivering welfare support to patients and their families.
I've also worked in civilian aeromedical evacuation, repatriating patients from across the world.  My other experience includes volunteering as a Community First Responder with SCAS, and as a crisis volunteer with a mental health support service. I'm a Board member of the Institute of Welfare.
I now lead a team developing and delivering training around mental health, welfare and the armed forces community to a wide variety of external clients. In 2019, I was invested as a Member of the Order of St John.
As a SCAS Governor, I am looking forward to representing the people of Hampshire, putting forward their views as users of the ambulance service, and to promote the way the service is integrating with other NHS services to deliver excellent care.
Helen Ramsay
Oxfordshire
I have lived and worked in Oxfordshire for eighteen years, working for a local medical devices manufacturer producing leading edge diabetes care technology.  My mother is a retired GP and I have worked for most of my career in healthcare manufacturing.  I am a female fellow of the Institute of Chemical Engineering and have an MBA from Cranfield University.  I bring both current technical skills and management expertise. I have built my career to a senior level in a large-scale multi divisional organisation and currently lead cross-departmental teams to deliver multi-million pound projects.
As a Black Belt practitioner of Lean Sigma, I understand what it takes to improve efficiency and output whilst at the same time never compromising on quality of product or service. I also have a keen interest in Artificial Intelligence and understanding how it can be used well and without harm to improve the lives of others. I am involved in several initiatives to use this technology to greater effect where I work and am interested in how this can benefit healthcare in general.
I am a keen advocate of diversity at work and actively promote this through outreach programmes within the Oxfordshire schools network.  I sponsor and deliver a number of initiatives in Science, Technology, Engineering and Maths, leadership and mentoring.  I work particularly to promote engineering and science as a valuable career choice for young women.
I am very impressed by the work of the Ambulance Service and believe that my current management experience and technical background within a highly regulated environment gives me a range of skillsets to enable me to fulfil my duties as a Public Governor.
Loretta Light
Oxfordshire
I qualified in medicine at Guy's Hospital in 1971 and worked in London and Worcestershire before deciding on Paediatrics as a speciality after post graduate training at Warwick University. I became a Consultant Community Paediatrician in South Staffordshire with a particular interest in Social Paediatrics and was the lead for Child Protection. I particularly enjoyed the multidisciplinary nature of the role working closely with Social Services, Education, Police and many other agencies including the voluntary sector. I frequently appeared as an expert witness in family and criminal courts. Together with other experts at the Department of Health I was involved in producing the first guidelines for the Pre -Trial treatment of Child Witnesses.
I was also part of the Child and Family Psychiatric Team working with victims of Child Sexual Abuse after specialised training at Great Ormond Street Hospital. I also initiated a service to treat teenage alcoholics and drug users which was challenging but very necessary.
During these years, I was heavily involved with the British Medical Association, chairing committees and representing community paediatric doctors as the speciality evolved. These experiences were useful in learning committee and negotiating skills as well as ensuring that I kept in touch with grass roots opinions through frequent visits and lectures to other parts of the country.
I became involved with First Aid Training and delivery when asked to become the Medical Officer for the local St John's Ambulance, a role I enjoyed for 10 years being honoured with rank of Serving Sister.
Although I looked after many children with learning difficulties, I was particularly delighted when asked to become a Governor of a school specialising in educating young people with these problems and I subsequently became the Chair of Governors for 10 Years, a difficult but very rewarding task.
During the last years of my NHS work and then subsequently, I became the Medical Advisor for Adoption and Fostering to Action for Children in the Midlands and only gave this up 2 years ago.
In 2011, having both retired, we moved from Staffordshire to Oxfordshire to be closer to our 2 children and 6 grandchildren. This has been a very successful change with close involvement with our local community. I have become a Parish Councillor and instigated the placement of 2 defibrillators in the village with the help and support of SCAS. I am also a Trustee with Bee Free Young Carers, a charity looking after young carers in South Oxfordshire. I undertake admission and transport appeals for Oxfordshire Education Department. Hobbies include gardening, bridge and foreign travel.
Both professionally and as a carer for my late mother, I have always had enormous respect for the ambulance service and I hope the varied experiences of my career will be useful in participating in the governance of the Trust in the difficult demographic and financial climate in which the NHS finds itself.
David Wesson
Oxfordshire
Nurse Qualification obtained in December 1971 at Royal Air Force Hospital Cosford. After qualifying, I served at various medical centres and military hospitals, on one detachment I drove the crash ambulance.
I served in the Princess Mary's Royal Air Force Nursing Service until 1996. My last tour of duty was at RAF Brize Norton in a supervisory capacity and ran my own minor clinics. Whilst on my resettlement course, I obtained a certificate in Safety Management in December 1995 and a NEBS Management Diploma in May 1996. After leaving the RAF, I worked in a private nursing /care home as a Senior Nurse. In 2010 I obtained my Trainers Certificate (City and Guilds 3000) and I worked in the home until I was made redundant in April 2013.
I was admitted into the order of St John Ambulance as a Serving Brother in February 1996. I was a Nursing Officer and for a while a County Staff Officer in community care.
I trained as a community responder with SCAS. Whilst a member of St John Ambulance, I was a member of St John keeping up to date with first aid and defib training, I retired from St John at the age of seventy.
I have been a School Governor, and member of a scrutiny panel for a housing association.
I am now a Town Councillor and Chair of one committee and vice chair of the environmental working group. I am also Chairman of the local branch of the Royal British Legion.
Ian Sayer
Staff Governor – 999 Operations (North)
This is my 25th Year working for the NHS. I have been fortunate enough to work in two roles, one a hospital job working as a Cardiac Physiologist, and for the past 12 years as a Paramedic. My ambulance career started with what was then known as Royal Berkshire Ambulance Service.
My introduction to the ambulance world sparked a passion that is still there to this day. I am immensely proud to work for SCAS and we are so very lucky as an organisation to work with some incredible people and serve a population that shows fantastic appreciation and support for not only the ambulance service but the wider NHS, especially during the COVID-19 pandemic. In terms of my new role as a staff governor, I am really looking forward to engaging further with the public in a non-clinical role and I am also excited to work with our board of directors.
Above all, I feel that being an active member of staff affords me with a unique understanding of the issues faced by an NHS Foundation Trust and I intend to use this knowledge whilst representing our members interests to hold the non-executive directors to account for the performance of the board.
Rachael Cook
Staff Governor – 999 EOC
I am a registered Nurse and prior to joining SCAS I worked in emergency care. I have been employed by the Trust since 2009 and I currently work in EOC North as the Clinical Support Desk Manager. In addition to looking after the CSD team I also have a wider role as part of the EOC leadership team particularly when it comes to clinical matters or staff health and wellbeing.
During my career I have experienced a number of changes in the way that healthcare is managed and delivered and I am looking forward to being able to understand a bit more about how certain decisions are made.
I feel that the EOC's are sometimes incorrectly viewed as closed and out of bounds places and I think the role of staff governor will enable me to dispel this and to be able to become a useful link between the emergency operations centres and the wider organisation.
Loren Bennett
Staff Governor – PTS and Logistics
I have worked for the Trust within PTS for two years. I have enjoyed every day I have worked within the organisation! My background is within the NHS and I have been absolutely amazed with the service we provide here at SCAS and how our core values are not only implemented well but demonstrated daily.
I am a proud member of PTS which plays a key role in the commercial division at SCAS. We continue to deliver a crucial service, even through challenges such as the COVID-19 pandemic, and I am proud at the positive and collective working to ensure our patients receive the highest levels of care.
I hope that from starting my post as staff governor I can learn more about the organisation and offer a strong link for staff to approach me as their representation and more.
Tariq Khan
Staff Governor – 111
I have been part of SCAS 111 service for 10 years. I am often involved in training and coaching staff and that gives me a chance to hear staff views on various issues. Staff views are important in shaping the Trust and I am committed to actively engaging and listening to all staff and ensuring that your views and ideas are heard. As a governor I'll amplify your voice.
Alan Weir
Staff Governor – Corporate Services
Information coming soon.
Tim Ellison
CFR governor
Governor
Claire Dobbs
Appointed governor
Claire is Chief Executive of a group of healthcare agencies that specialise in global brand  strategy and development, including medical education and medical communication.  She has a wealth of experience in the international  pharmaceutical and health arena having held senior marketing positions within the pharmaceutical industry. She has a passion for brand building and  developing effective brand communication plans. Claire has been a Trustee of Thames Valley Air Ambulance since 2014 and sits on the Board and Fundraising and Engagement Committee.
She is an Associate Member of the CIPD (Chartered Institute of Personnel and Development) and has a strong interest in building effective teams and personnel development.  She is a keen equestrian and yoga teacher and runs her own company providing training across both disciplines.
Councillor Barry Wood
Appointed governor
Councillor Barry Wood BSc ACMA has been a District or County Councillor for more than 20 years and is the current Leader of Cherwell District Council. He read Geography at the University of Salford where he was also President of the Union.
He is an Associate of the Chartered Institute of Management Accountants.
He is the current Chairman of the Strategic Delivery Board for Eco Bicester and the Arc Leaders' Group. Barry is also a Non-Executive Director of OxLEP.
Barry was elected to serve as Lead Governor from 1 March 2021 for 2 years.
Councillor Graeme Hoskin
Appointed governor
Councillor Graeme Hoskin has been a member of Reading Borough Council since being elected in 2000. Over that time he has held a number of senior cabinet level positions including lead councillor for Adult Care and Health, lead councillor for Sport and Leisure and now lead councillor for Health, Wellbeing and Sport.
Throughout his time as a Reading councillor Graeme has been involved in health and care issues and has worked closely with the local NHS bodies. He has previously been a local authority appointed governor of the Royal Berkshire Hospital NHS Trust.
Graeme is passionate about health and care services working more effectively together to create personalised services at the heart of our communities.
Dr Anne Crampton
Appointed governor
I qualified from Sheffield University Medical school in 1985 and worked in hospitals in and around Sheffield until I moved to Berkshire to become a General Practitioner (GP). I was a Partner at a practice in Crowthorne, Berkshire for over twenty years until retiring in 2015. During my time as a GP, I set up and ran a GP out-of-hours service covering South East Berkshire based at Heatherwood Hospital in Ascot.
My husband and two children moved to Hampshire in 2001.
Seven years ago I became a District Councillor in Hart just as Health and Wellbeing Boards were being formed. I Chaired Hart's Health and Wellbeing Board until 2017 and am currently a member of Hampshire Health and Wellbeing Board and I Chair the Districts forum. I began by being the District Council representative on the Fleet Community Hospital Friends Committee but am now a full Committee member.
I am a passionate supporter of the NHS but also recognise it faces many challenges. I am keen to see the service perform well, serve the community and develop its role for the future.