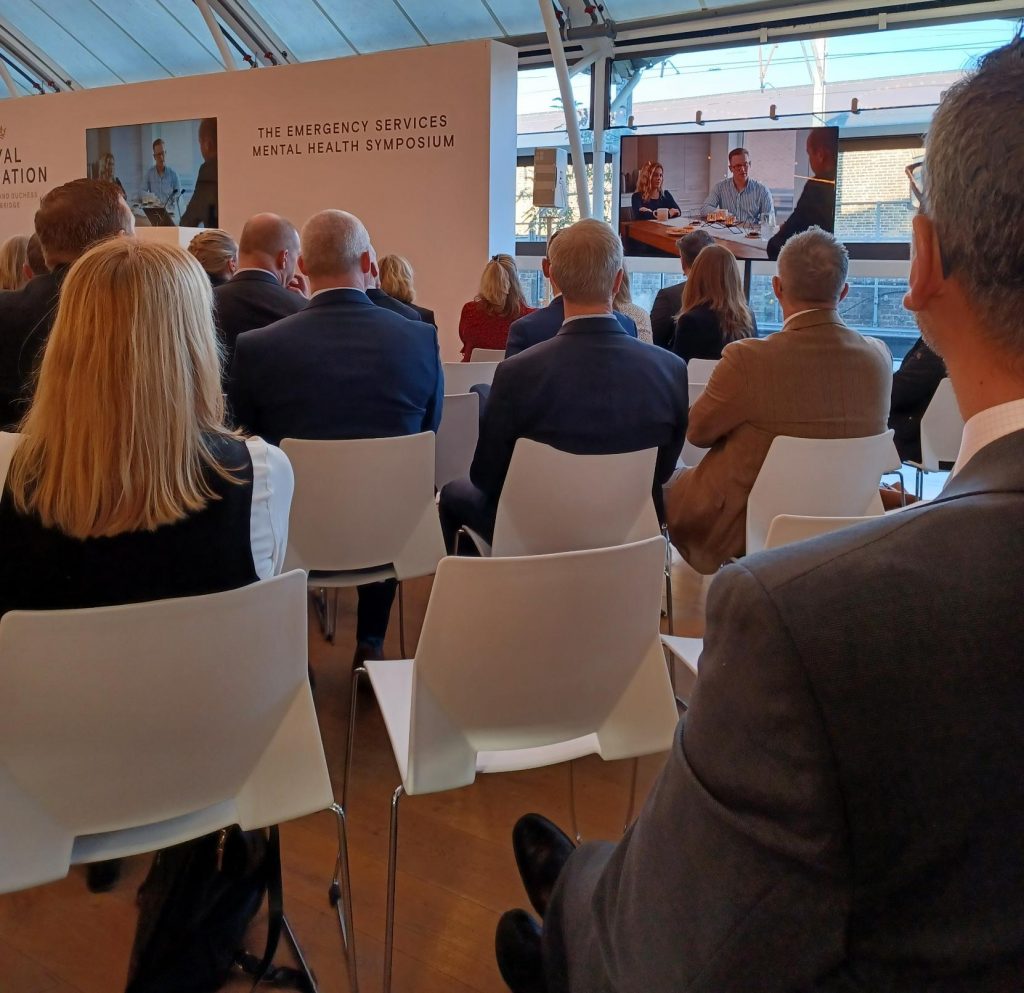 South Central Ambulance Service (SCAS) played a leading role in The Royal Foundation's Emergency Services Mental Health Symposium held today (Thursday) in London, with The Duke of Cambridge meeting two members of SCAS staff to talk about their experiences as part of a project to help manage mental health on the frontline.
The event saw the launch of a Blue Light Together package of mental health support for the emergency services which has been developed by The Royal Foundation in collaboration with partner organisations.
The Duke of Cambridge met Reading Emergency Care Assistant Chloe Taylor and Bracknell Paramedic Will Parish from SCAS at their home near Reading last week for a conversation which was broadcast to the Symposium audience of 200 leaders from across fire, ambulance, police and search and rescue services.
Will and Chloe shared their experiences of working as emergency responders and the mental health impact it can have, as well as their coping mechanisms and the need for emergency responders to be given the tools and support they need to manage these challenges.
Both stressed the importance of the role played by family members and peers.
Will, who began volunteering with SCAS in 2012 and applied for a full time position in late 2015, said: "A prevalent issue for emergency workers is maintaining your own resilience when faced with distressing and stressful incidents. The importance of peer and family support is key as a support structure and is something I have always relied heavily upon through challenging times."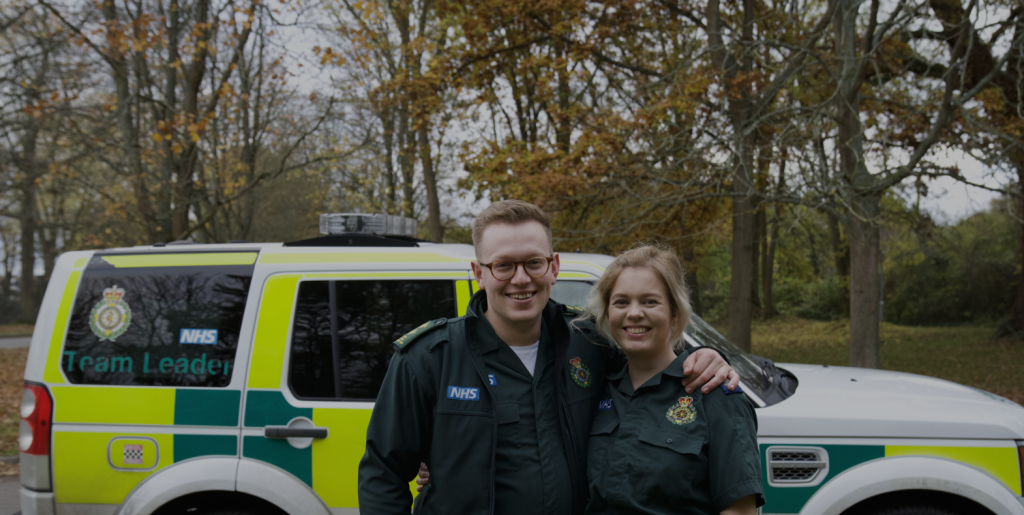 Chloe, who worked for British Airways as cabin crew before joining SCAS in 2019, said: "Sometimes I find that difficult emotions can remain long after the patient has left our care and a challenge for emergency workers is learning how to look out for their own mental health, as well as colleagues.
"Everyone is unique and changes can often be subtle. Luckily my colleagues helped me notice and manage my own challenges and, while family and friends may not always fully understand how the job affects our mental health, they play a crucial role in having a positive impact on our mental health and helping us to escape and relieve the pressure that can occur with the job role."
You can watch the video here which, along with The Duke of Cambridge's meeting with Will and Chloe, includes a selection of images taken by photographer and SCAS paramedic Emma Williams.
The event marked the first time emergency services representatives from all four nations had come together to address the mental health of their workforces.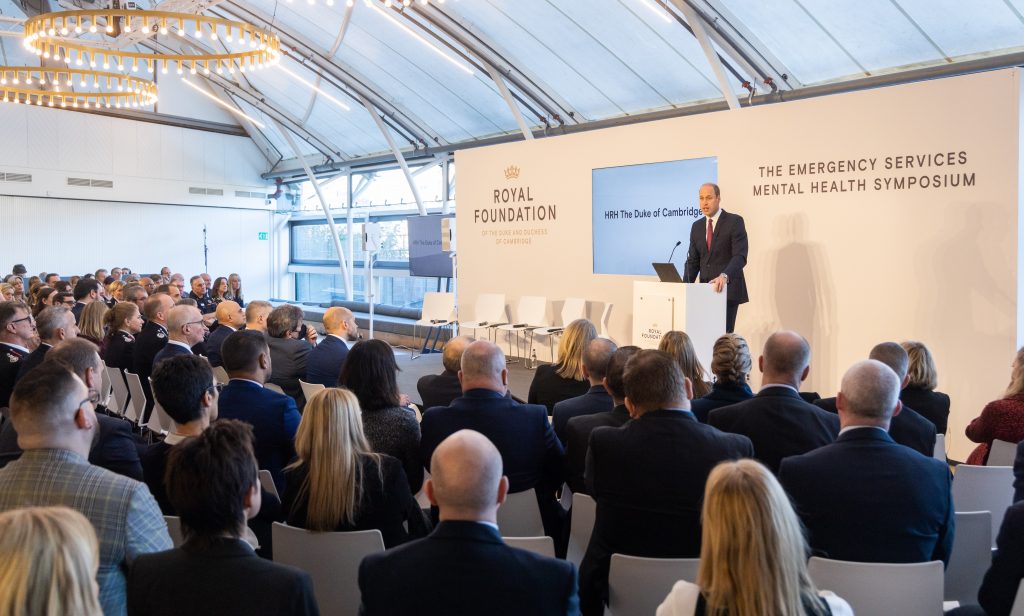 It included a live panel session involving senior emergency services leaders who talked about their personal experience of mental health, alongside speeches by Commissioner of the Metropolitan Police, Dame Cressida Dick, Health Secretary Sajid Javid and mental health charity Mind's CEO Paul Farmer, as well as The Duke of Cambridge.
SCAS Chief Executive Will Hancock attended the Symposium in his capacity as national ambulance service lead for mental health for the Association of Ambulance Chief Executives (AACE).
He said: "The Royal Foundation's Symposium today, as well as its wider Blue Light Together package of support, marks a really important milestone in the development of better mental health support for ambulance staff and our emergency services partners.​​​​​​​
"In the ambulance service specifically we want to continue encouraging more open and honest conversations about mental health is as well as focusing on preventing suicides within the workforce and initiatives like this are essential in raising awareness and offering solutions."
Discussing the Blue Light Together package, The Duke of Cambridge said: "This is an unprecedented agreement and it sends a powerful message to all emergency responders that mental health is, and will remain, a firm priority for the UK's emergency services.
"It means that, for the first time, a uniform set of standards for supporting the mental health of emergency responders will be adopted and integrated into their workplaces. This is a crucial step in ensuring that the staff and volunteers who work so tirelessly for our nation can be properly protected."
The full recording is available on The Royal Foundation YouTube channel. For more information on the Blue Light Together package visit www.bluelighttogether.org.uk.
25 November 2021