Huw has spent the best part of 50 years working in public service, including teaching, public service broadcasting, the military and most recently in the NHS with SCAS. Today, he is not only a qualified emergency care assistant for SCAS, but is still an active member of the Military Responder Scheme too.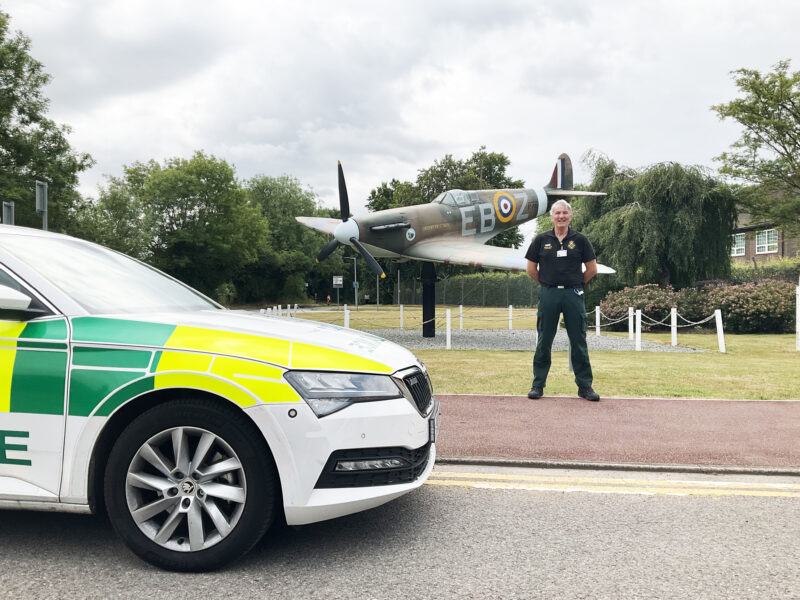 I was in the Royal Air Force (RAF) for 10 years, but it wasn't until I was posted to an RAF Station within the SCAS operations area in 2014 that I found out about the military co-responder scheme partnership with SCAS.
One of the roles I had in the RAF was to travel with wounded servicemen when they were flown back from Afghanistan to the UK. I received some additional medical training to carry out the role and I think that's probably what got me wondering if I could put my first aid skills to use when I was not on duty for the benefit of the local community.
When I arrived at the RAF station in 2014, I noticed there was an ambulance response car at the base, I asked what it was there for and that's when I discovered the base's military responder scheme. The scheme usually has around 10-15 active volunteers at any one time, depending on international deployments.​
"Over the years, we've been able to do more and more as military responders, including undertaking additional driver training to be able to respond on blue lights."
Service personnel usually are posted to a base for around 2-3 years on average, with some international deployments within that time. That's why there is always some fluctuation in the number of available responders at any one time. People join the scheme from all different areas of the base and all different ranks, including those working in administration, radar technicians and officers.
When we're working together in the responder scheme, all usual military hierarchies are dispensed with and we're all equal, working as one team. We try and do at least one shift in the week once we've finished work – usually from 17:30-23:00 – and if possible, a longer shift at the weekends of up to eight hours.
I left the RAF in 2019 but have remained as part of the responder scheme. When COVID hit the UK the following year, Operation Rescript saw large numbers of military personnel tasked to support the NHS. Obviously, I wasn't called up as no longer on active duty, but I teamed up with other military responders not called up and logged on to work volunteer shifts for SCAS every day from Monday to Friday during 2020.
We operated out of a number of bases, so we got a lot more experience covering not just Buckinghamshire but also Oxfordshire and Berkshire. It was during this period that I decided to take the next step and began training as an emergency care assistant (ECA) for SCAS at the beginning of January 2021.
I did work full-time as an ECA for a year from March 2021 but have since moved to a Bank contract, as it just gives more time for family life. It also gives me the flexibility to choose when to do my paid ECA shifts and when to go out, with a colleague, as part of the volunteer military responder scheme.
Over the years, we've been able to do more and more as military responders, including undertaking additional driver training to be able to respond on blue lights. I think there's still lots of potential amongst the Armed Forces community for such schemes as the military is full of people committed to service and united by a desire to help people.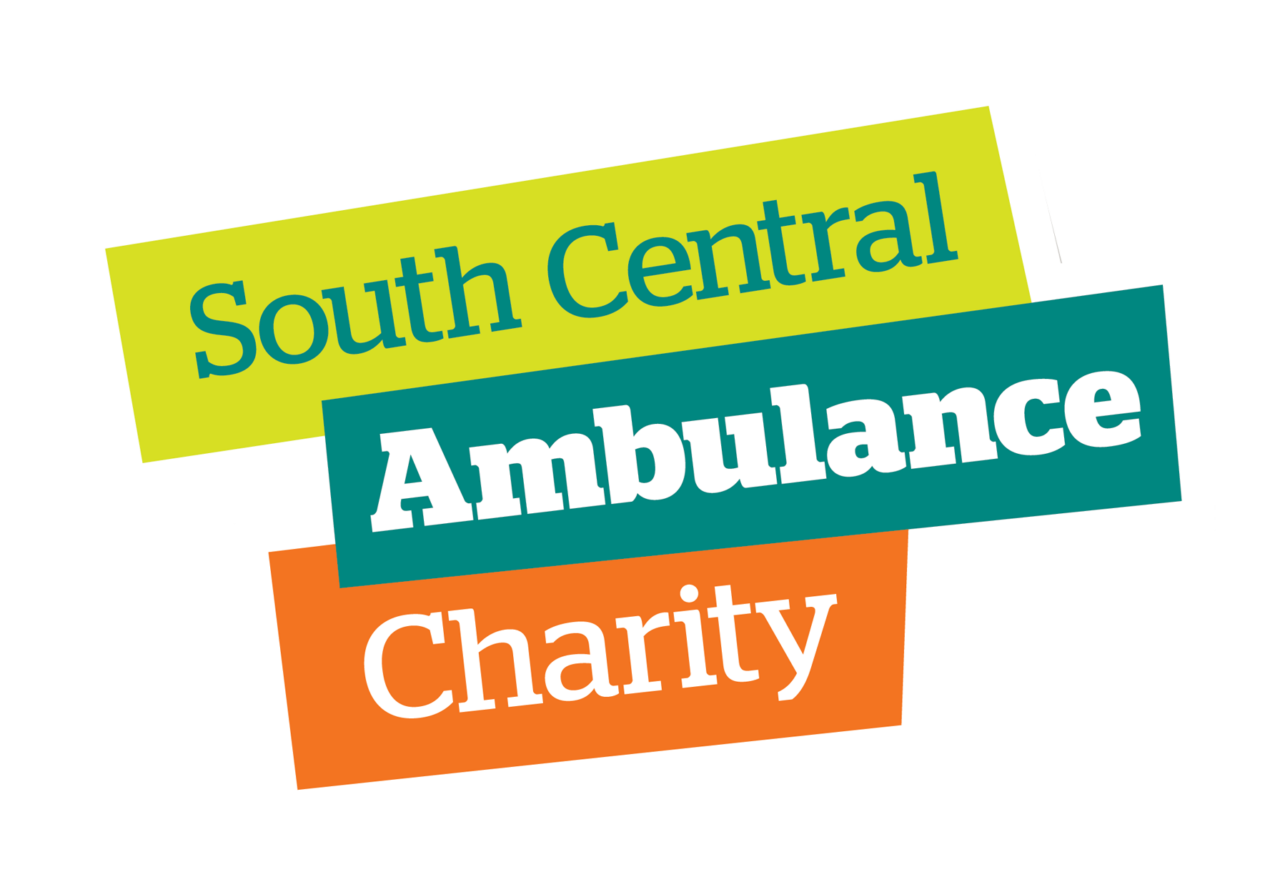 Have we helped you? Then please donate to help us
With your help we can continue to provide additional support to our ambulance crews and volunteers, fund innovative new projects and work alongside our operational teams to really enhance patient care.
"You feel like you've made a difference on every call that you've been to even if the ambulance is there only a couple of minutes later. You feel like you're doing something for the community."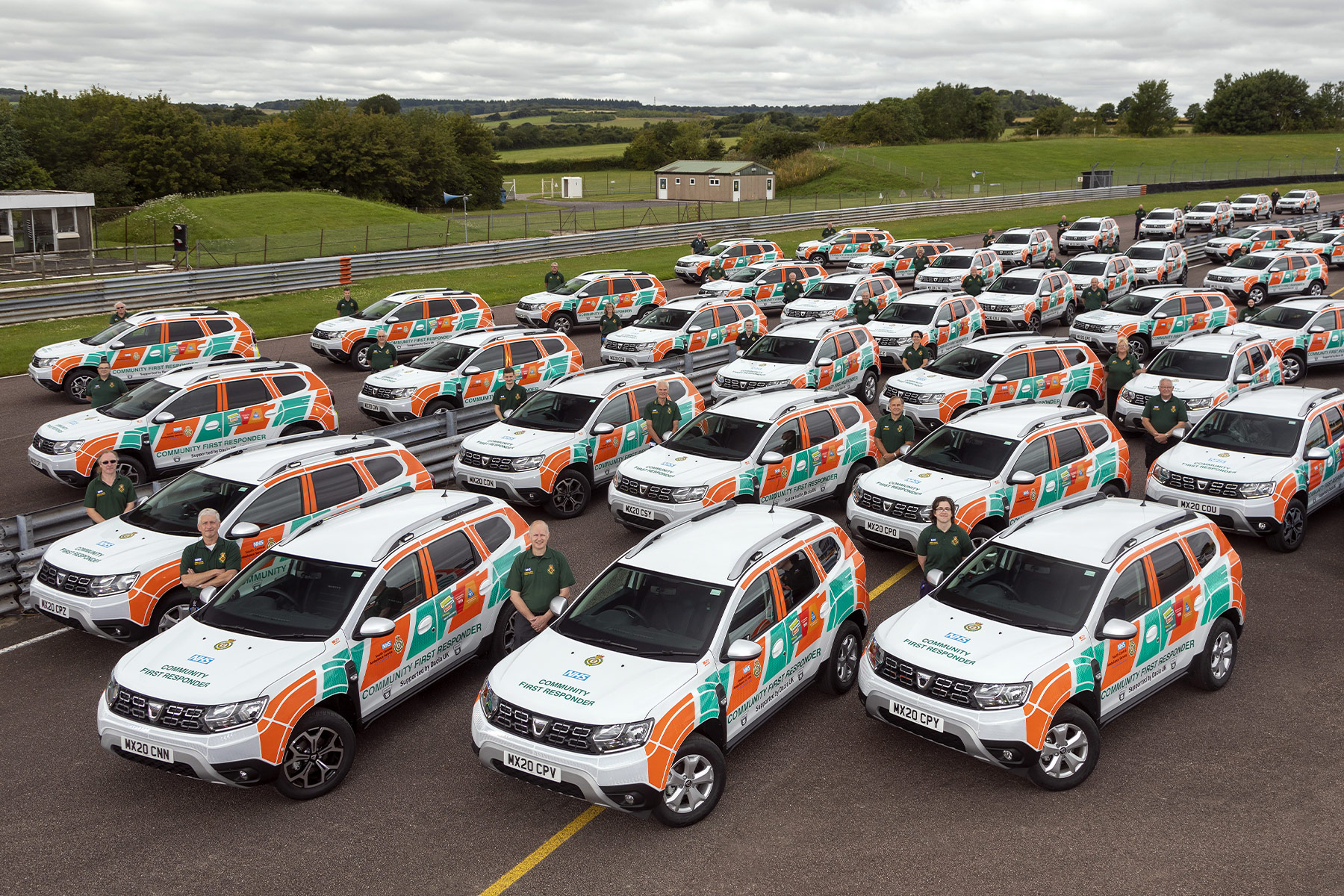 Become a Community First Responder or Co-Responder
We are always looking for new CFRs and co-responders across Berkshire, Buckinghamshire, Hampshire and Oxfordshire. If you are interested in becoming a Community First Responder and helping to save lives in your local community, click below to find out more.