Wendy, Urgent Care Pathway Lead
Wendy's husband, Barry, required a heart transplant but his health continued to deteriorate and he sadly became too unwell to undergo a transplant operation. After his death, Wendy was able to carry out Barry's wishes as an organ donor and he posthumously transformed the lives of four other people.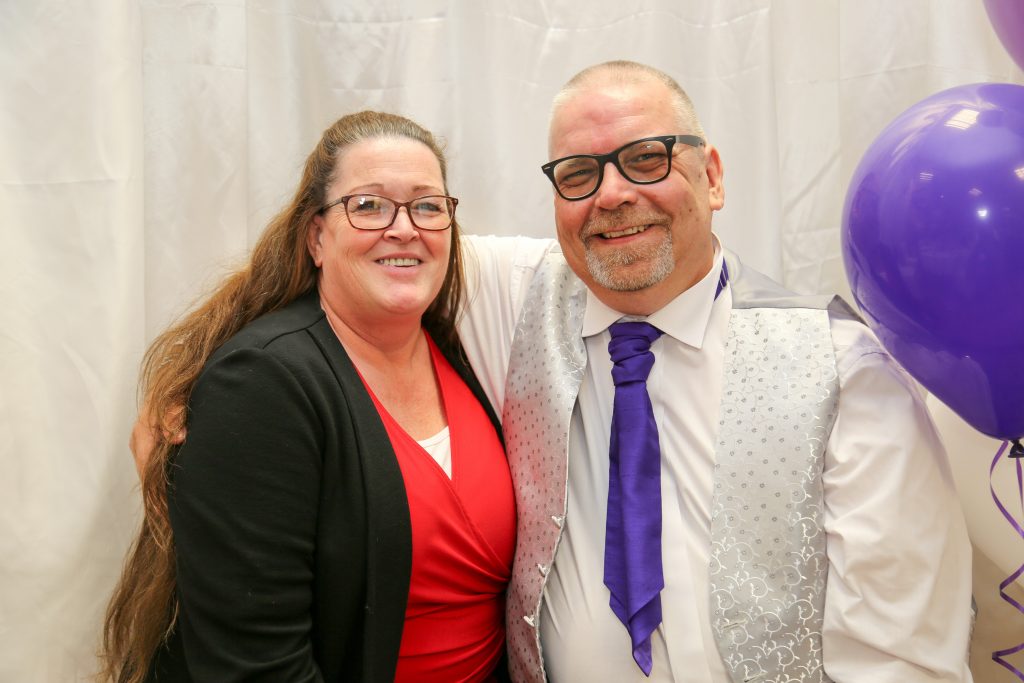 "Barry was a much-loved, truly larger than life character who (almost) always wore a broad smile, laughed loud and had endless witty quips to share. He was cherished by his family and friends and respected by his SCAS colleagues. Rarely a day went by that Barry didn't generate smiles and laughter amongst his patients and peers and would do anything for anyone – a thoroughly kind and caring man.
Barry's organ donation story started abruptly and unexpectedly after he suffered an anterior MI (heart attack) on 30 September last year, following an evening out seeing Killer Queen (a Queen tribute act), what irony. Total occlusion of the LAD coronary artery and subsequent heart muscle damage soon resulted in repeated episodes of VT and VF and the need for a heart transplant. On the night of 20 October Barry was transferred (by a local SCAS crew) to Royal Papworth Hospital, in Cambridgeshire.
The following day when his condition deteriorated, Barry was taken to theatre and had bilateral ventricular assist devices (Bi-VADs) inserted, to take over the work of both sides of his failing heart. By this time his heart was persistently in VF, generating much interest from the medical and nursing staff whilst he sat chatting – which he found highly amusing! He was also pretty impressed that having the VADs meant that once fit enough for transplant surgery, he would make the 'Super-Urgent' list and may only have to wait a matter of days to receive a miraculous gift; we were astonished.
The downside of the VADs was the significant risk of strokes, the first of which occurred when he was about to achieve hallowed 'listed' status, a couple of weeks into our stay at Papworth. In order to withstand the rigours of transplant surgery he needed to be physically strong post CVA. Time and again Barry regained strength then was struck down once more. Multiple CVAs resulted in his not making it onto the transplant list, he was too weak and would be unlikely to survive the surgery. At this time, we had to have some truly heart breaking conversations. We talked about the past, we talked about the future, we even got married!
We knew that time was running short so we talked about organ donation. Barry's response was "they're no use to me once I'm gone" and as he was willing to accept a transplant surely it was only right that he should be willing to donate and give someone else a second chance at life? This decision was entirely his and made easier because he had signed up for organ and tissue donation, years before. Barry didn't want to be party to the discussions and arrangements for harvesting organs (I understood). Although he consented, I worked closely with the amazingly supportive George, our Specialist Nurse for Organ Donation (SNOD). I really had no idea just how extensive the list of organs and tissues that could be gifted. I'm sure that most people are aware that you can donate major organs such as a heart (although no one would want Barry's worn-out one!), lungs, kidneys, liver, pancreas, etc., but it is also possible to donate bone, blood vessels, tendons, corneas and skin, and Barry had decided to donate everything worth sharing!
Following his death on 12 December aged just 49, Barry was able to give the gift of life to one man in his 50s who received a double lung transplant and another a kidney transplant, who'd been on the waiting list for almost two years. Barry's other kidney was accepted into a research programme, as it was not quite perfect. He also donated tissues which enabled two people to regain their sight. Although perhaps difficult for some to comprehend, I recall feeling a little disappointed that there was no listed match awaiting a new liver, but also immensely proud of how many lives Barry transformed – he really was extraordinarily generous.
Earlier this year, just a couple of months after his death, we were invited to attend an awards ceremony where Barry was posthumously awarded The Order of St John, an Order of Chivalry of the British Crown, for organ donation. The event was incredibly emotional, but flanked by a few close family members (Barry's Mum, his uncle and a daughter) I received Barry's award from Corina, Lady Hamilton of Dalzell DStJ, one of Her Majesty's Deputy Lieutenants of the County of Surrey. We shared the ceremony with several other families, all of whom had lost a loved one, and all had given the incredible gift of life to others. There were several SNODs present at the ceremony ready to offer support, tea and cake – lots of tea and cake! George was not there but he has since been in touch and we continue to be supported by him, his team and The Donor Family Network.
We'd all like to live long, happy and healthy lives but we never know what is around the corner. I cannot stress enough the importance of sharing your wishes about organ donation with your loved ones. Registering as an organ and tissue donor yourself can make the difficult decisions when suffering the pain of losing a loved one, just a little easier to bare.
I've registered to donate my organs and tissues when I have no further need for them and have shared my wishes with my family. Perhaps you could too?"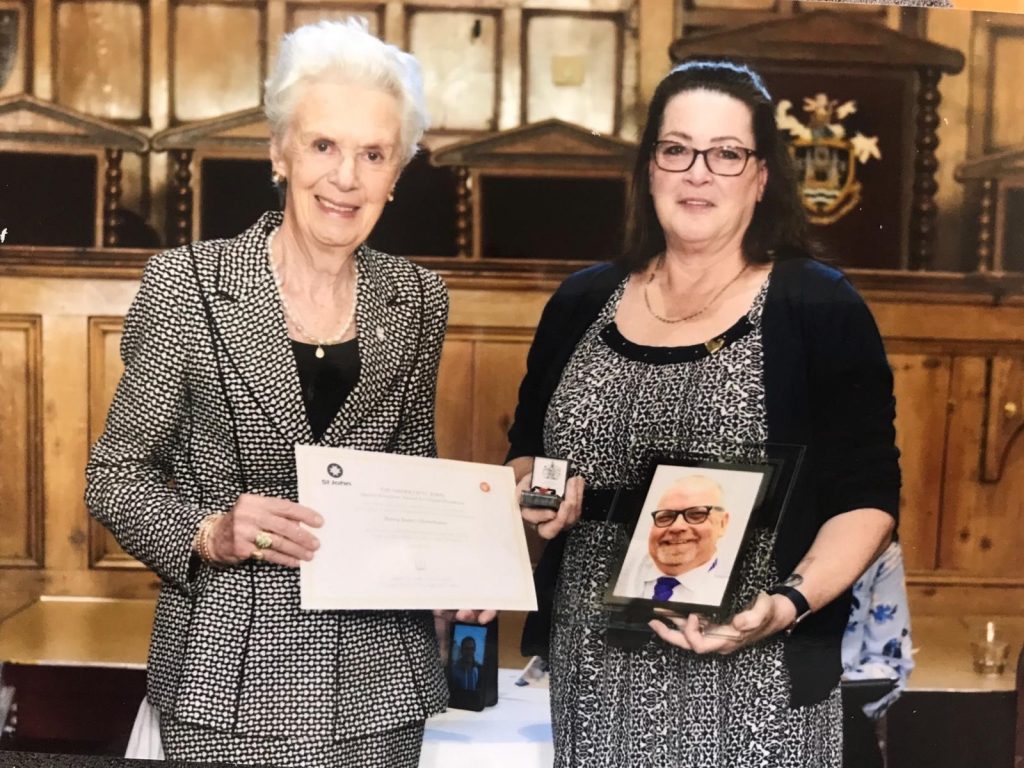 Next year, the law around organ donation is changing in England. From spring 2020, all adults in England will be considered as having agreed to donate their own organs when they die unless they record a decision not to donate or are in one of the excluded groups.
Even after the law has changed, families will continue to be approached before organ donation goes ahead. Knowing what their relative wanted, helps families support their decision at a difficult time.
Find out more and register your decision by visiting NHS Organ Donor Register at www.organdonation.nhs.uk and share your decision with your family.