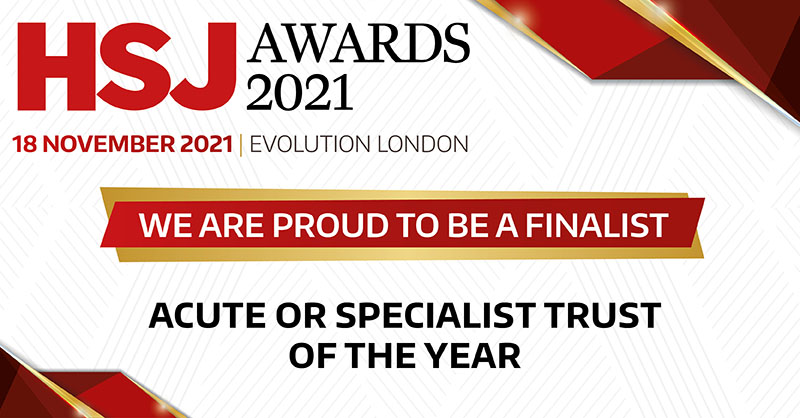 South Central Ambulance Service NHS Foundation Trust (SCAS) has been shortlisted for NHS Trust of the Year in the HSJ Awards 2021 in recognition of the contribution made by the organisation and its staff to regional, national and global healthcare.
The award recognises trusts which are offering excellent patient-centred care built on strong engagement between clinicians within and outside of an organisation and takes into account the effects of one of the most challenges years since the NHS was formed.
Among the areas of focus for the judging panel were initiatives which deliver performance against targets, clinical quality and safety, as well as how trusts have managed their way through the pandemic along with financial pressures, staff wellbeing and integrated care.
In recent years SCAS has taken a leading role in the delivery of regional healthcare by shaping and defining emergency and urgent care services and positioning itself as a 'care navigator' for the needs of patients through close collaboration with partners.
This has included the SCAS-led development and implementation of integrated urgent care models which facilitate enhanced clinical guidance in areas such as mental health, maternity and dental care via NHS 111, demonstrating further expansion from the traditional model of 999 ambulance care.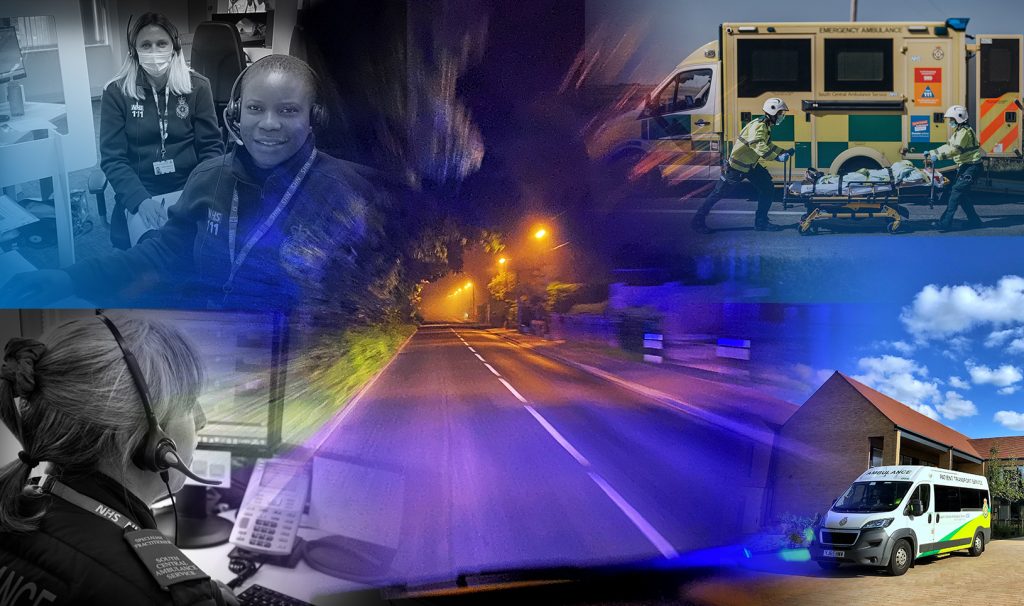 Other service transformation has included a pioneering initiative to help patients receive the right treatment more quickly – the urgent care pathways project – which has so far seen more than 30,000 people avoid unnecessary transfers to emergency departments.
The project, established in 2019, sees ambulance service clinicians take a leading role in assessing and treating patients over the phone or in their homes when handling 111 or 999 calls and determining their next destination for ongoing care.
It has led to many patients being treated at home, referred onto their GP, transported to a treatment centre or admitted directly into a specialist hospital service covering medical, surgical, paediatric, respiratory, frailty or mental health needs – by-passing busy emergency departments.
As the NHS 111 provider for the South Central region, SCAS has also led the successful rollout of NHS 111 First, a triage and booking system for emergency departments to help manage demand and capacity at hospitals across the region.
In addition, SCAS took on a significant national role establishing COVID Response Services on behalf of NHS England including a dedicated arm of NHS 111 – the COVID Clinical Assessment Service (CCAS) – made up of GPs, nurses and pharmacists to help manage the needs of patients with COVID symptoms.
During 2020, SCAS also pushed ahead with its launch of a healthcare consultancy initiative in India – the first NHS partnership of its kind in the country – to improve healthcare provision and ambulance services in the south-eastern coastal region of Andhra Pradesh.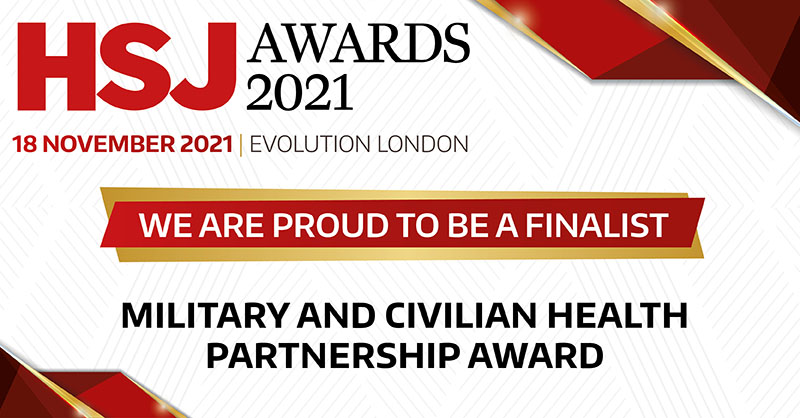 SCAS has also been shortlisted in the Military and Civilian Health Partnership category alongside the Ministry of Defence for the work of Military Co-Responders who work with SCAS clinicians to respond to emergencies in their communities.
A total of 160 MoD volunteers operate 13 blue light ambulance response cars across the South Central region, volunteering an average of 650 hours at more than 140 incidents a month – bolstering the service at times of need.
Among the other shortlisted entries to involve staff at SCAS are Portsmouth Hospitals University NHS Trust's project to automate ambulance handovers for faster, safer and less stressful patient information processing and Southern Health NHS Foundation Trust's NHS 111 mental health crisis pathway across Hampshire and the Isle of Wight.
These feature in the Driving Efficiency through Technology and Mental Health Innovation of the Year categories respectively.
Will Hancock, Chief Executive of SCAS (pictured below), said: "We are thrilled to be shortlisted for these distinguished national awards, particularly as the Trust of Year encompasses all of the work we have been doing and our partnerships – including with the military and neighbouring trusts – are so valuable to us and our patients.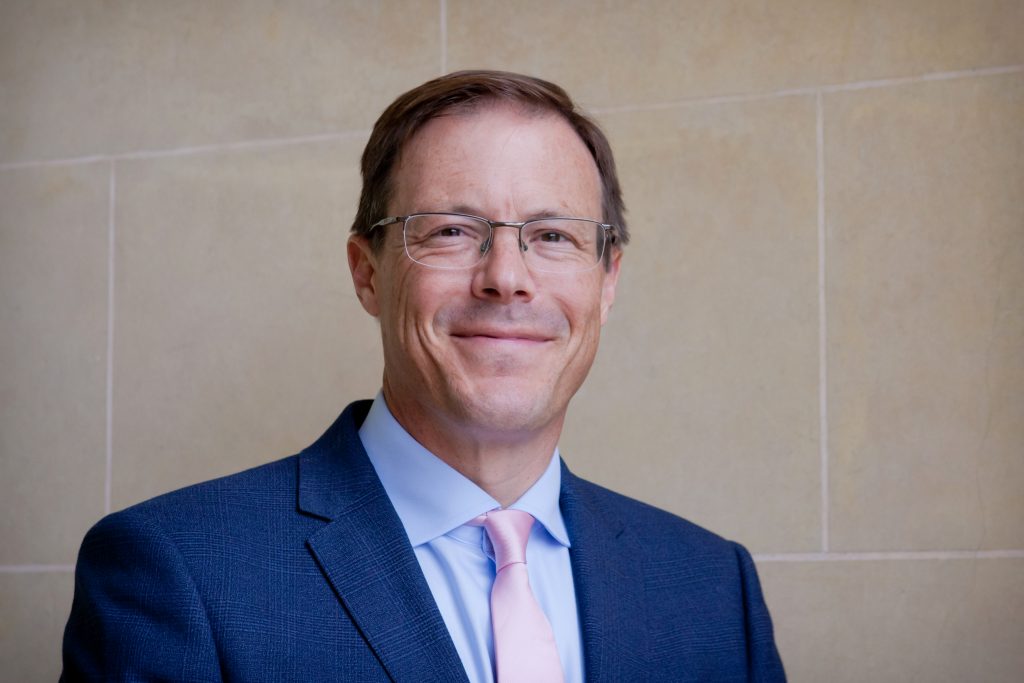 "This recognition really does reflect the collaborative efforts and dedication of colleagues across SCAS and within our partner organisations and it is a wonderful achievement for everyone involved to make the shortlist.
"I want to say a personal thank you to all of our staff and volunteers for helping us get there – each and every one of them should be immensely proud of the role they have played in achieving this recognition."
HSJ editor Alistair McLellan said: "On behalf of all my colleagues I'd like to take this opportunity to congratulate SCAS on being nominated in the categories of Trust of the Year and Military and Civilian Health Partnership in this year's HSJ Awards.
"The applications we receive always present our panel of judges with a very difficult task as the standard is unfailingly high and the breadth of innovation and passion for patient care is always so inspiring.
"This year we really have been overwhelmed with the level of entries, particularly when set against the backdrop of the COVID-19 pandemic and the huge challenges faced by our health and social care workforce."
More than 1,000 entries were submitted for this year's HSJ Awards, with 205 organisations, projects and individuals making it to the final shortlist. SCAS is the only ambulance service and one of only nine trusts in the country to make the Trust of the Year shortlist.
The full list of nominees for the HSJ Awards 2021 can be found on https://awards.hsj.co.uk/shortlist-2021. Winners will be announced during a ceremony at Evolution in London on 18 November.
Issued: 24 August 2021