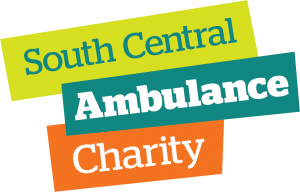 South Central Ambulance Charity has been allocated £410k by NHS Charities Together to help support a number of innovative projects across South Central Ambulance Service (SCAS).
These include pioneering training programmes for Community First Responders (CFRs) and care home staff, as well as 17 new LUCAS 3 mechanical cardiopulmonary resuscitation (CPR) devices.
The funding forms part of a wider £7 million investment by NHS Charities Together in ambulance services across the UK announced today.
It means South Central Ambulance Charity can embark on a project that will see SCAS become the first ambulance trust in the UK to train an enhanced group of CFRs to perform diagnostic tests including electrocardiograms (ECGs) and urinalysis to support accurate and early diagnosis.
CFRs are members of the public trained to support the ambulance service primarily by responding to medical emergencies and sometimes providing lifesaving first aid to patients before paramedics arrive.
They also assist with ongoing patient care at the scene and attend more than 30,000 incidents every year. They are funded solely by South Central Ambulance Charity, which provides equipment, training and is responsible for the vehicle fleet.
There are currently more than 1,200 CFRs and Co-Responders – these are members of the fire service, police, coastguard and military who volunteer in their spare time – at SCAS covering Berkshire, Buckinghamshire, Hampshire and Oxfordshire.
They undertake an initial five-day training programme, six-monthly refresher programme and commit to at least 20 hours a month, usually covering a five-mile radius from their home or workplace.
These additional skills will enable enhanced CFRs to provide more detailed information on patients' conditions earlier and help SCAS clinicians decide on the most appropriate care pathway for them, whether in hospital or onward referral within the community.
In addition to this project, the funding will enable SCAS to provide support, training and equipment for care home staff to enable them to better assess when an ambulance response may be required.
LUCAS CPR devices deliver continuous, safe and effective chest compressions which maintain blood circulation at a regular level while freeing up paramedics to focus on other critical aspects of care while a patient is transferred in an ambulance. The purchase of the new LUCAS 3 models will mean the Trust can upgrade from its current LUCAS 2 equipment.
South Central Ambulance Charity will also use the cash injection to provide emergency lifting cushions to CFRs to enable early assistance to patients who have experienced non-injury falls and support the implementation of GoodSAM, an app which automatically triggers alerts to nearby cardiac arrests to whoever is signed on.
This means they can attend and provide immediate life support while an ambulance is en route and the app identifies the location of the nearest defibrillator. The funds will also support widespread training in out-of-hospital cardiac arrest.
"We are delighted to have secured this grant for the charity which has been awarded thanks to the exceptional support from the public and NHS Charities Together. It will enable us to increase the support we are able to give to our CFRs through life-saving equipment and further training to develop the programme, as well as supporting our staff with important equipment such as LUCAS devices," said Vanessa Casey, Chief Executive of South Central Ambulance Charity.
Nicola Dunbar, Head of Community Engagement and Training at SCAS, said: "These funds will go towards some really exciting developments across SCAS including our pioneering projects to train an enhanced group of CFRs to carry out additional diagnostic tests and to support, train and equip care home staff to respond to the health needs of their residents so they can better understand when an ambulance response would be required."
Dr John Black, Medical Director at SCAS, said: "We are extremely pleased to benefit from this generous national funding as it will enable us to further develop a number of areas of work across SCAS to enhance patient care and ensure our CFRs are among the most advanced in the country.
"It will also help with the addition of more advanced LUCAS 3 devices which can provide high quality chest compressions to patients in need of prolonged resuscitation while freeing up paramedics to carry out other essential patient care during a transfer to hospital."
Ellie Orton, Chief Executive of NHS Charities Together, added: "At this time of immense challenge for the NHS we are delighted that we can make a real difference and ultimately help save lives by funding amazing CFR volunteers and additional support for South Central Ambulance Service."
Issued: 25 March 2021