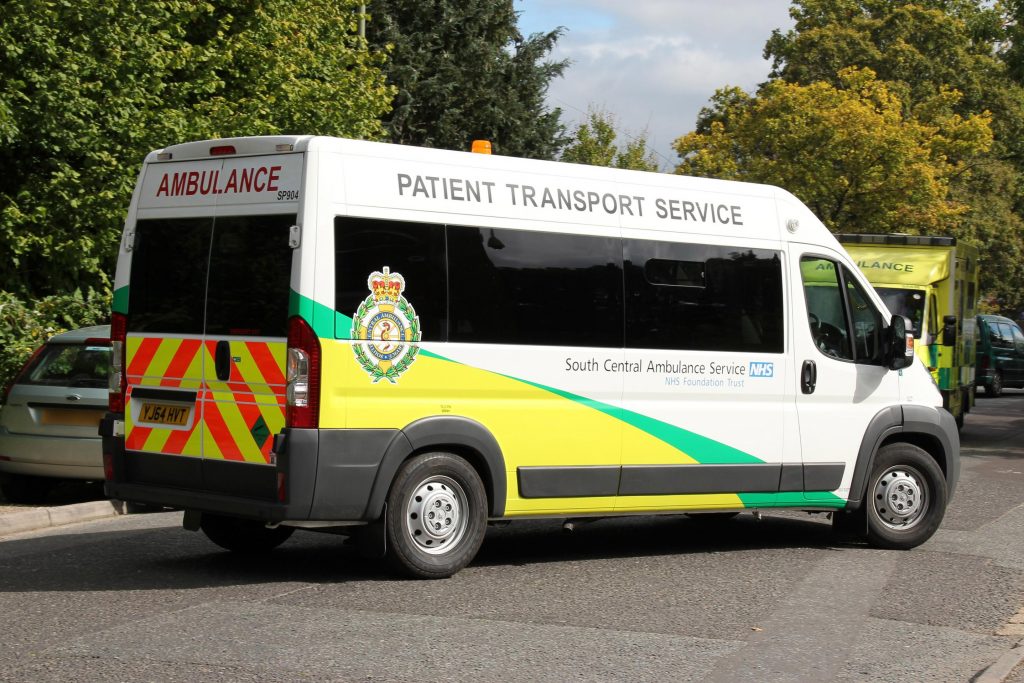 A pioneering modelling system developed by a team at South Central Ambulance Service NHS Foundation Trust (SCAS) helped to ensure thousands of patients continued to receive life-saving treatment in hospitals at the height of the COVID-19 pandemic.
The Patient Transport Service (PTS) at SCAS provides an end-to-end experience for patients, covering everything from call handling, planning and dispatch through to the 900 trained Ambulance Care Assistants who make 866,000 journeys across six counties in central southern England every year.
These include essential hospital appointments for radiotherapy, chemotherapy and renal dialysis, as well as transfers, discharges and other outpatient appointments.
When the pandemic took hold more than a year ago, the implementation of COVID restrictions, staffing levels, reduction in patients per vehicle and increased journey times due to the wearing and removal of personal protective equipment (PPE) impacted the service immediately.
"It might not be the first thing that comes to mind when patients think of ambulance services but patient transport is an essential route to healthcare for millions of patients across the country and we alone make almost a million journeys a year in the counties we cover," said Charlotte Micallef, Head of Continuous Improvement at SCAS.
"The onset of the pandemic threw up a number of significant issues for the service in the early stages, particularly a reduction in the number of patients able to be cohorted in one vehicle from up to five to one and the added journey time per patient due to PPE.
"So effectively we were in a position of requiring up to five additional vehicles to move the same number of patients as pre-COVID and the time per patient journey increased by 37% due to the wearing and removal of PPE – potentially multiple times per patient.
"This was also against a backdrop of managing staff absence due to illness themselves, self-isolation because of family members or because they were shielding, and a reduction in additional vehicle capacity due to restrictions on the use of taxis and volunteer cars in the early stages."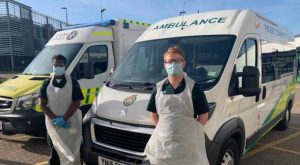 Ms Micallef and the team set to work to develop a modelling system to forecast the expected demand for each day of the week using historic data and factored in staff absences, reduced patients in vehicles and extended journey times to calculate the ability to cope on any given day.
"We developed the modelling tool in response to COVID whereby we had a very unknown picture of the future in terms of demand and the hours we would have available in light of rapidly changing guidance that would impact on the capacity we had available," she said.
"Due to the cessation of much non-urgent work in hospitals in the initial stages of the first wave, the impact of staff absences, reduced patient numbers in vehicles and additional time needed due to PPE was not as severe as we anticipated as it meant our activity in terms of patients needing to attend outpatient appointments dropped.
"Therefore we were able to focus on essential patient journeys such as those for cancer and renal dialysis, as well as transfers and discharges, and it gave us time to analyse trends in the modelling system as we moved past the first wave so we could prepare as best we could for the following months."
As COVID infections and hospital admissions settled in the summer, outpatient activity increased alongside higher numbers of hospital discharges – but staff absence, restrictions on passenger numbers and the increased time on journeys as a result of infection prevention measures remained the same.
"As well as providing invaluable information to keep our service running and patients receiving essential treatments, our modelling has enabled us to provide information predominantly to Clinical Commissioning Groups (CCGs) to highlight our pressures and improve understanding of the challenges the PTS has faced throughout COVID," said Ms Micallef.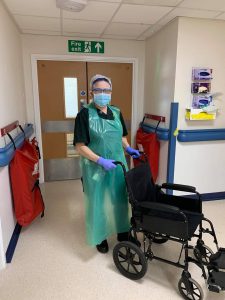 "It made it much easier for us to demonstrate that, although activity overall was lower after the first wave of COVID, we were not able to move the same number of patients with the hours we had in the previous year, so we had to monitor our capacity against demand and highlight when any challenges were imminent.
"Our modelling meant we were all set – as much as we possibly could be – to contend with the ongoing impact of the pandemic and how that would affect our service.
"This was particularly noticeable in December with high activity and high levels of staff absence but, through our preparatory work, we have been able to maintain the best possible service for patients throughout."
Paul Stevens, Director of Commercial Services at SCAS, said: "The modelling system developed by the team at SCAS at pace under difficult circumstances last year proved to be an essential part of our COVID response as it helped ensure we could absorb and adapt to the evolving changes to national guidance with regards to crew and patient safety while in the care of the PTS.
"Although patient transport can sometimes be overlooked, it is an absolutely vital part of the ambulance service and, for those patients undergoing life-saving cancer treatments or kidney dialysis, a genuine lifeline which we are proud to say we could continue to deliver despite the significant challenges in the early stages of the pandemic."
Issued: 07 May 2021