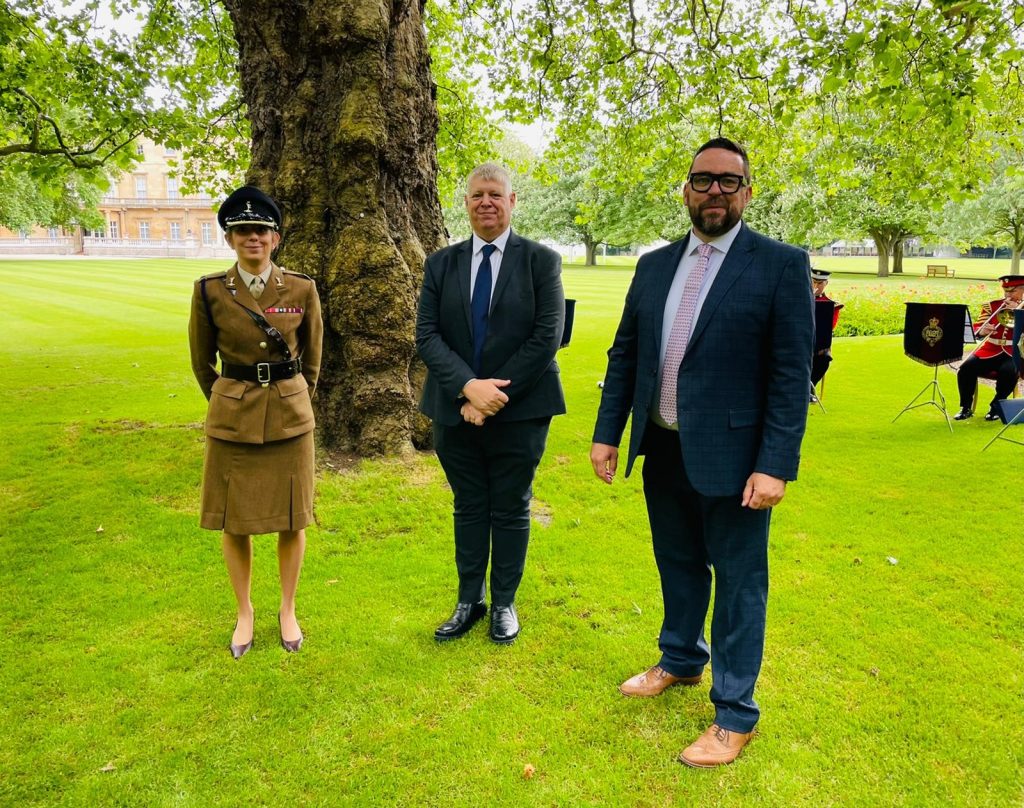 Volunteers from South Central Ambulance Service (SCAS) attended a special NHS Big Tea event at Buckingham Palace today hosted by the Duke of Cambridge.
Major Emma Allen MBE, Mark Potts and Anthony Larks, who are all Community First Responders (CFRs), spent the day meeting and talking to guests who included NHS England Chief Executive Sir Simon Stevens.
The event was organised by NHS Charities Together, of which the Duke and Duchess of Cambridge are patrons, as a thank you to NHS staff and volunteers for their work during the COVID-19 pandemic and to mark the health service's 73rd birthday.
It took place in the Palace gardens and ran alongside thousands of afternoon teas held nationwide in homes, back gardens, schools, hospitals and community settings to show support for the NHS.
CFRs Emma, Anthony and Mark, along with more than 1,000 other CFRs and Co-Responders at SCAS, are members of the public trained to support the ambulance service primarily by responding to medical emergencies and sometimes providing lifesaving first aid to patients before paramedics arrive.
CFRs also assist with ongoing patient care at the scene and attend more than 30,000 incidents every year. They are funded solely by South Central Ambulance Charity, which provides equipment, training and is responsible for the vehicle fleet.
"I never imagined when I signed up to be a CFR that I'd be having tea at Buckingham Palace," said Anthony, who is from Bracknell and began volunteering and fundraising at the start of the pandemic – raising £9,000 for the charity in addition to the hours he has given to caring for patients.
"It's been truly amazing to have met the Duke of Cambridge today and to recognise the amazing work of the NHS – I'm honoured and humbled to have the opportunity to work alongside our NHS heroes and see the work they do daily, it's incredible.
"I've witnessed selfless professionalism and constant care by attending paramedics and emergency clinicians. Their efforts never faltered at a time of critical need."
NHS Charities Together recently provided a £410k grant to South Central Ambulance Charity to fund new projects and equipment to support CFRs, as well as new LUCAS 3 cardiopulmonary resuscitation (CPR) devices which are now out on the road with SCAS clinicians supporting patients in cardiac arrest.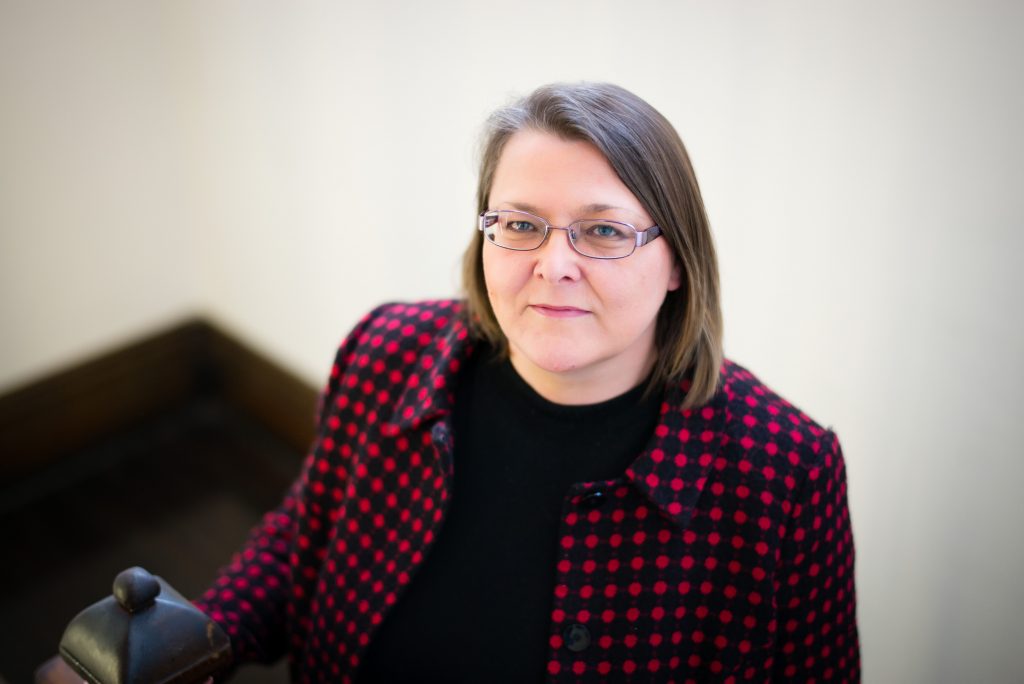 "We have more than 1,000 CFRs and Co-Responders who attend emergency incidents across Oxfordshire, Berkshire, Buckinghamshire and Hampshire and they are such an important part of our service," said Vanessa Casey (pictured), Chief Executive of South Central Ambulance Charity.
"They are usually first on scene with the patient and able to begin taking basic observations and supporting them prior to the arrival of the ambulance. They all do such a fantastic job for our organisation so I am delighted they were recognised in this way with an invite to the NHS Big Tea with the Duke of Cambridge."
She added: "SCAS receives no statutory funding for our CFR volunteers and relies on voluntary donations to the charity to provide the equipment, vehicles and training to enable these volunteers to respond.
"We are extremely grateful to all of our supporters for the part they play in helping us to fund and maintain this service and to NHS Charities Together whose grants have really helped us to push to programme forward."
Ellie Orton OBE, CEO of NHS Charities Together, which has raised more than £150 million to support NHS staff, volunteers and patients through the pandemic, said: "If the NHS has been the backbone of the nation during the most challenging of times, then NHS staff have been its beating heart. I'm in awe of NHS staff who have dealt with so much over the last year, we would have been lost without them.
"As an independent national charity representing NHS charities across the UK, we are proud that we have been able to support the NHS to do more than would otherwise be possible at the most challenging time in its history.
"The public have responded amazingly, which we can see through the money they have donated and the thousands taking part in our NHS Big Tea today. That support is more important than ever with the pandemic having taken a toll on NHS staff. We need to continue to be there to support the staff and volunteers who have done so much for us."
South Central Ambulance Charity has been inviting people to "raise a cuppa" to SCAS and the wider NHS today and donate £5 while sinking their brew. People can still do this by texting SCAS 5 to 70085 and are urged to tag five friends on social media to do the same.
Separately, the charity is seeking a team of 40 challengers willing to abseil 320ft down Portsmouth's iconic Spinnaker Tower in September. The charity first embarked on this challenge last year and raised £14k for SCAS with a target this time of £17k. Find out more and download a joining pack here.
Issued: 05 July 2021