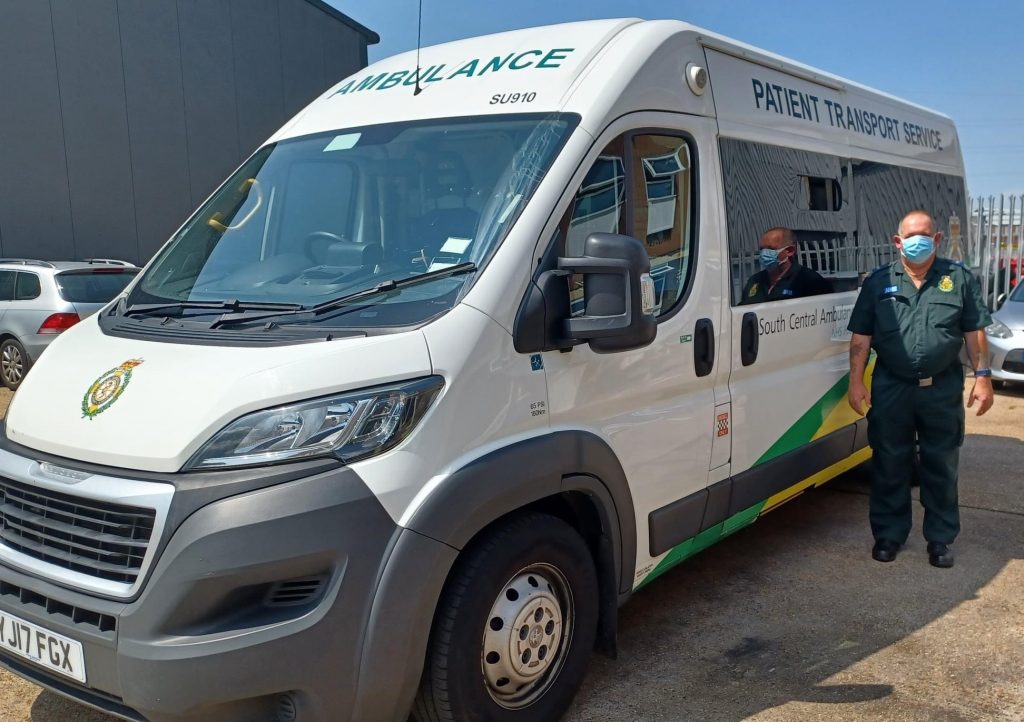 Although COVID restrictions have ended in many settings in England from today (Monday, 19 July), the NHS has reminded the public that everyone accessing or visiting healthcare settings must continue to wear a face covering and follow social distancing rules.
Throughout the COVID-19 pandemic, our objective at South Central Ambulance Service (SCAS) has always been to protect both our staff and patients and this focus will remain the same, therefore, we are not changing our current practice when it comes to personal protective equipment (PPE) and observing "Hands, Face, Space".
This means that masks, gloves, aprons and eye protection will be worn when attending all patients. Higher levels of PPE will be necessary for patients who are COVID-19 positive or require treatment that can result in the release of airborne particles from the mouth.
We will continue to wear masks while travelling in both the front and rear of ambulances on emergency and non-emergency vehicles. The only exception to this is if a member of staff is alone in any of these spaces.
Patients in our care will be asked to wear a mask when possible to do so.