South Central Ambulance Service NHS Foundation Trust (SCAS) has this week launched a critical care transfer service in partnership with the Thames Valley & Wessex Critical Care Network.
Critical care units across the region can come under significant pressure at various times with demand for beds outstripping capacity, and that has been more evident this year with the coronavirus outbreak leading to even more patients needing critical care.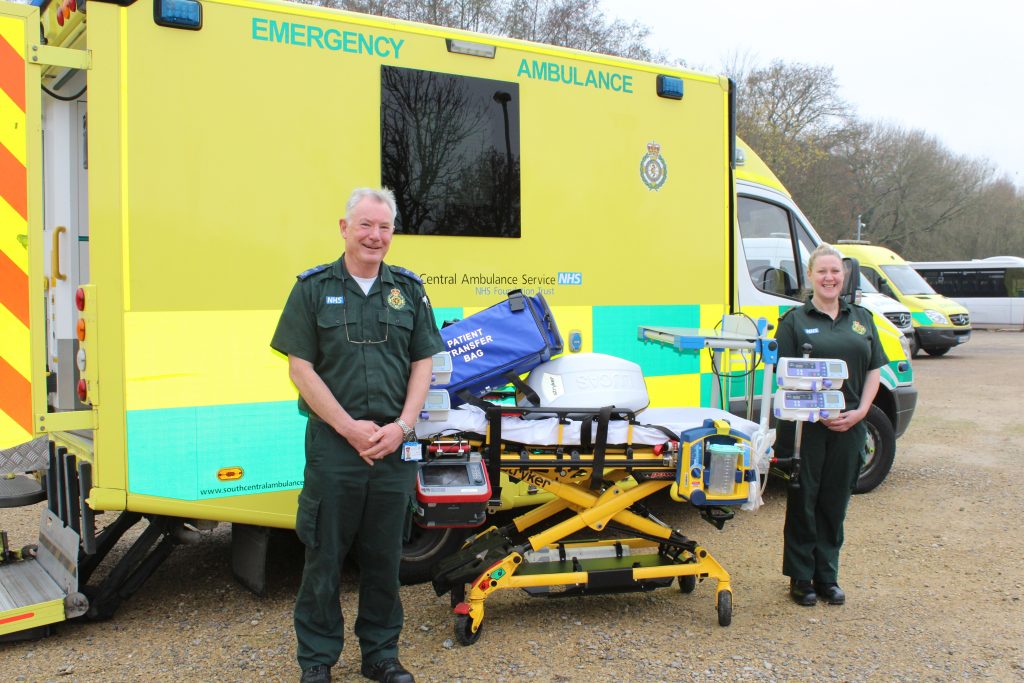 Over the course of 2020, there has been increasing demand to move critically unwell patients from one critical care site to another that can provide more specialist critical care (such as the treatment of burns or major trauma injuries) or to create space in one critical care unit for new patients, as well as moving patients to critical care units closer to their home.
From Monday, 14 December, two dedicated ambulances and teams of paramedics and emergency care assistants – one based at Oxford and one at Southampton – are now available between 9am and 9pm to transfer critical care patients from one unit to another or repatriate them to a unit closer to home. It is anticipated that up to three such patient transfers will be made each day.
Craig Heigold, Paramedic Team Leader – Adult Critical Care at SCAS said:
"I am excited that we have the opportunity to set up this service and truly lead the way in how we care for and transfer some of our sickest patients. The new team of existing paramedics and emergency care assistants have all embarked on a training programme supported by Health Education England in order to gain competence in adult critical care transfers. The new service will also free up our frontline 999 teams who would otherwise have been asked to undertake the transfer which ultimately helps us get the right resource to all our patients."
Dr Wassim Shamsuddin, Thames Valley & Wessex Adult Critical Care Network Medical Lead for Transfers, and Consultant Anaesthetist at Milton Keynes University Hospital NHS Foundation Trust, said:
"I am delighted to finally see the Adult Critical Care Transfer Service go live. Over the past four months we have been working hard to set up our model, equip and train a team of individuals to provide critical care transport to adult patients. This already happens within the Neonatal and Paediatric population, and so to have a service dedicated to critically unwell adults is a remarkable achievement for our region. Over the next year we hope to continue to develop the service to ensure we can meet the needs of every hospital, keeping critical staff in hospital and providing a continuum of care to sick patients during transfer."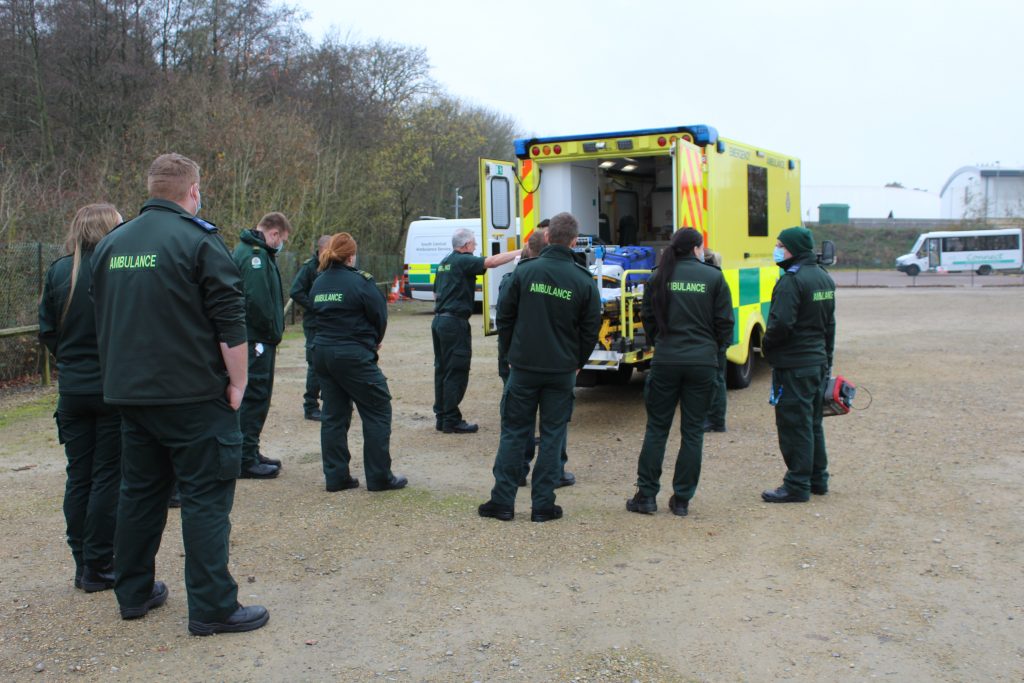 The two critical care transfer service dedicated ambulances have been kitted out with additional equipment and monitors in order to safely transport the critically ill patients, and the staff delivering the service have received additional clinical training. The service has been commissioned and funded by NHS England and SCAS is currently in the process of securing hospital consultants to work alongside the dedicated ambulance crews, who will provide further support during the transfer and to the hospital intensive care units involved in the transfer.
Ends
Notes for editors
The service will cover the Thames Valley and Hampshire, as well as Salisbury and East Dorset (for patients coming from Poole, Bournemouth and Dorchester into Southampton).
The service will operate 12 hours a day (09:00-21:00), seven days a week
One appropriately equipped and crewed ambulance will be based at the regional major trauma centres (John Radcliffe Hospital, Oxford, and University Hospital Southampton)
Clinical leadership is provided by consultants within the Thames Valley & Wessex Critical Care Network
Call centre and triage infrastructure is provided by SCAS