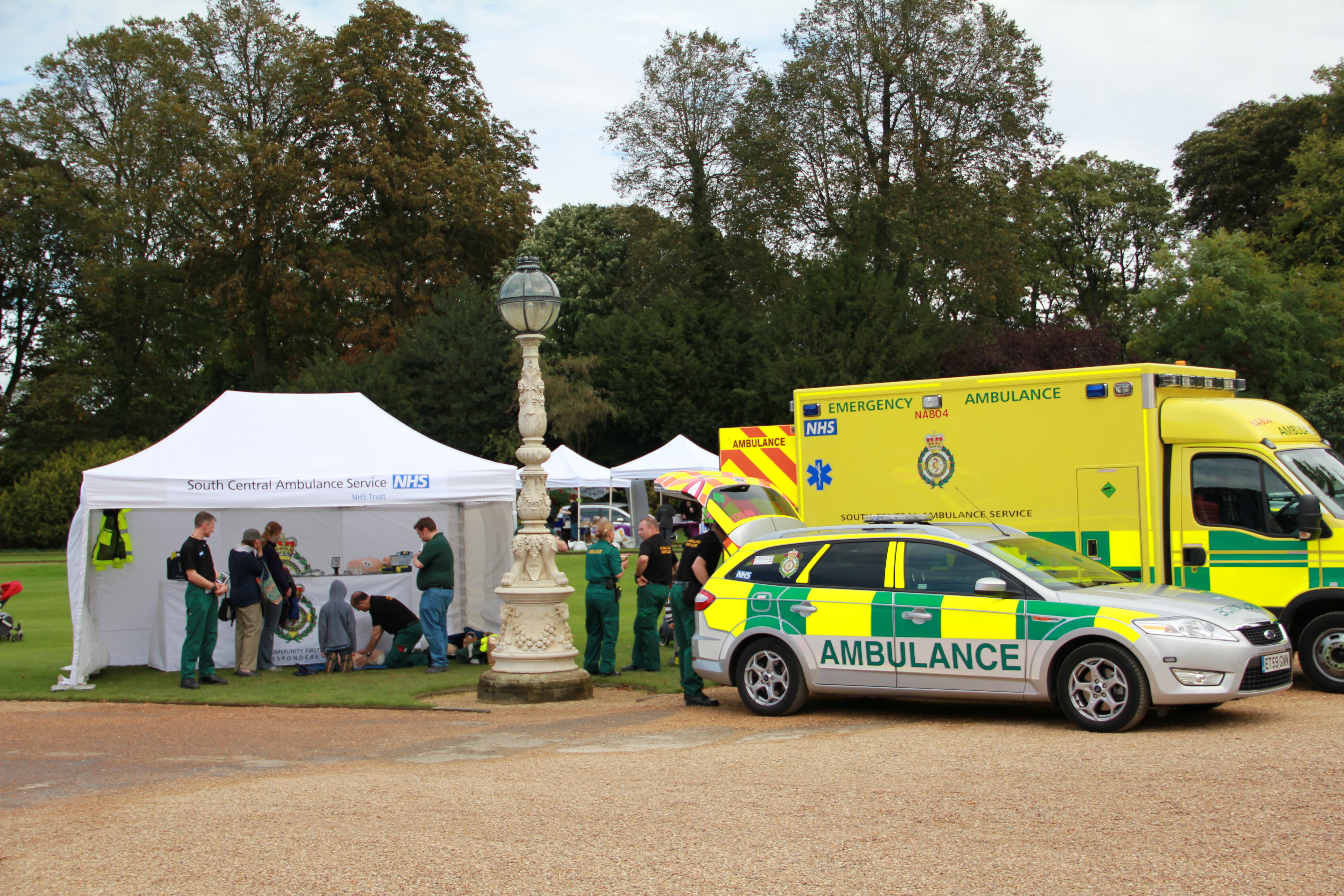 Community First Responders are urgently needed to help save more lives in Denham, Gerrards Cross, Amersham, Chesham, High Wycombe, Beaconsfield, Langley and other areas of Buckinghamshire.
The volunteer responders are called by South Central Ambulance Service NHS Foundation Trust (SCAS) to attend potentially life-threatening incidents, such as cardiac arrests or strokes – often helping to save lives of people in their local communities by being at a scene very quickly in those crucial first few moments before paramedics arrive.
The need for CFRs is particularly pressing in Gerrards Cross which is without a CFR to cover the town's 8,000+ population, along with Denham and Langley which only have one remaining CFR in each area.
Bob Davy has been volunteering as a Community First Responder in Prestwood since November 2012.
"Having retired from a full-time job, I still wanted to do something useful in the community and becoming a CFR was something that really appealed", says Bob. "You never know what you will be called to and you always learn something new each time. We're always backed up by an ambulance crew but being able to get to people in a couple of minutes means we can start providing some treatment and also give the patient, and any friend or family member with them, some much needed reassurance: help has arrived and more help is on its way. Being a CFR is an amazing way to help your community and there is no greater job satisfaction than helping others!"
Today SCAS is appealing for more people like Bob to volunteer to become a Community First Responder in Buckinghamshire and make a lifesaving difference to their local community. Whilst CFRs are urgently needed in Denham, Gerrards Cross, Amersham, Chesham, High Wycombe, Beaconsfield and Langley, SCAS would welcome enquiries from people living anywhere in Buckinghamshire – whether in a town or village – to come forward.
Community First Responders come from all walks of life. If you are interested in joining SCAS as a volunteer you will need to be over the age of 18, physically fit and healthy, able to carry out effective cardiopulmonary resuscitation (CPR) for up to 20 minutes (after training) and be a car owner with a full UK driving licence.
"Community First Responders (CFRs) are extremely important. Because each CFR lives or works in their 'patch', they can often reach a patient a few minutes earlier than an emergency ambulance. They have the skills and equipment to immediately begin assessing and treating the patient before the paramedics arrive and those few minutes can make all the difference between life and death." Marc Lister
Community First Responders (CFRs) receive full training by SCAS to provide life-saving treatment and if they are sent to an emergency they are always backed up with the nearest available ambulance. Every six months, all CFRs must complete training to refresh their skills and there are optional monthly training sessions they can attend too.
Nic Morecroft, Lead Community Response Manager for SCAS, said: "Our Community First Responders make a vital difference in their communities and save lives every day. With the demand of emergency ambulances increasing every year, the role of the CFR has never been
more important than it is today. That's why we are carrying out this urgent appeal to ask more people to volunteer to help save lives in their local community. I am incredibly proud of the work our CFRs do and if this sounds like something you would like to be part of in your community, we would love to hear from you."
Email cfr@scas.nhs.uk or call 0800 587 0207