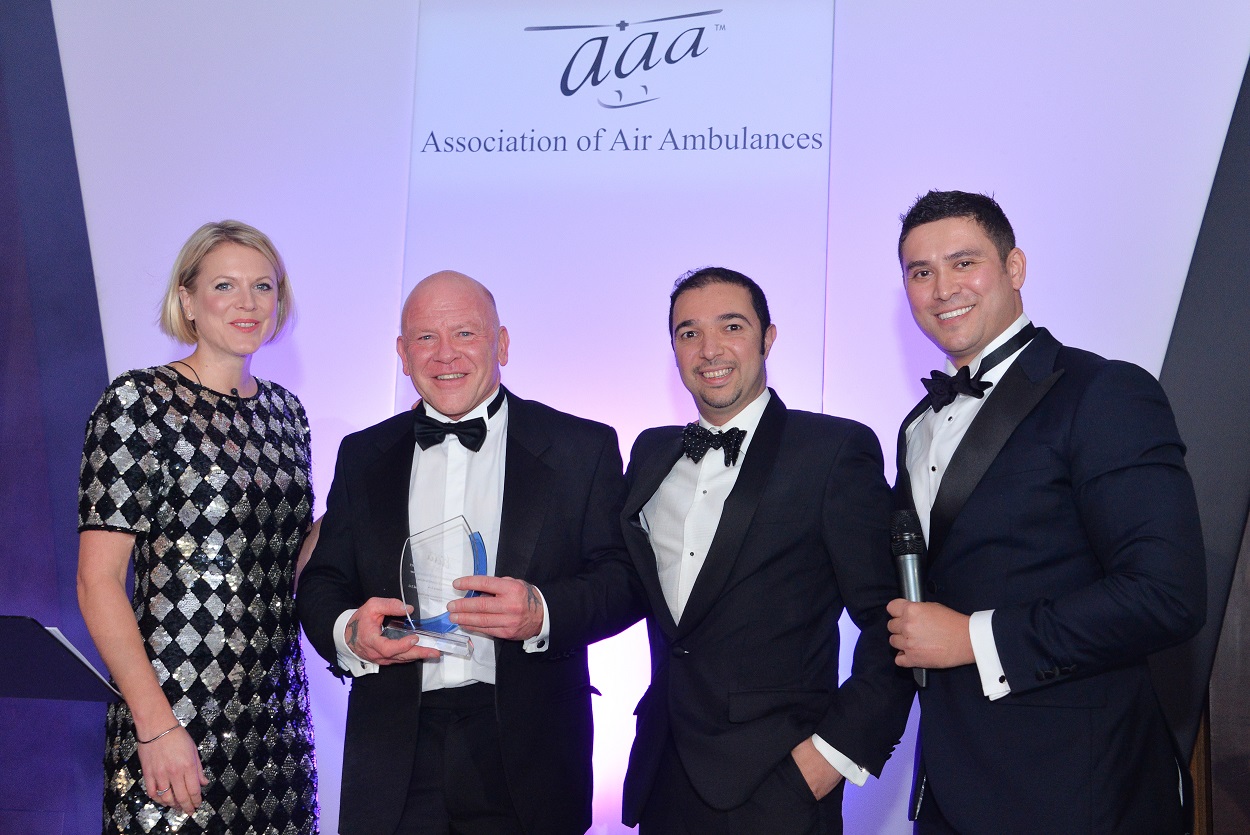 SCAS paramedic Gerry Lea has been named Air Ambulance Paramedic of the Year at the Air Ambulance Awards of Excellence 2015 for his role in a challenging patient rescue earlier this year.
Citing 'exemplary patient care', the award was given to Gerry for his vital intervention whilst on shift with the Thames Valley Air Ambulance when he jumped into the River Thames at Wallingford in May to rescue a man who had become critically unwell in the water.
With a steep river bank, and no way to get the patient out without extra assistance, Gerry held the patient up and monitored his condition in the water for 25 minutes, which greatly contributed to his life being saved.
Gerry was thrilled with his win. He said: "I am incredibly proud and humbled to receive an award for a job that I absolutely love. I am just a small part of an amazing team, not just Thames Valley Air Ambulance, but everyone from the first responders right through to the receiving hospitals. It is without doubt that I couldn't do the job I do without such fantastic support and a dedicated team who put patient welfare at the forefront of what we do."
SCAS Paramedic Lisa Brown was with Gerry at the scene and said: "I am so impressed with Gerry's actions. What he did was over and above his call of duty and he will stop at nothing to ensure he is delivering the best possible care to his patients, even in the most challenging of circumstances. He is truly a remarkable and highly skilled paramedic.  We are so grateful to have his dedication and devotion to the job he loves as part of the team and it's something we all admire and learn from.  He thoroughly deserves this award."
"I have worked with Gerry for over 10 years both on air ambulance operations and within the South Central Ambulance Service.  Gerry is a consummate air ambulance HEMS crew member, a first class clinical mentor and great colleague for whom I have the highest professional regard. This is not the first time that Gerry has placed himself potentially in harm's way in order to provide emergency care to his patients at times of great need." John Black, SCAS Medical Director
The Air Ambulance Awards of Excellence took place on 16 November in London.  BBC News presenter Sophie Long and Helicopter Heroes presenter Rav Wilding handed out 11 Awards to outstanding individuals and teams, whose stories were inspirational, astonishing and humbling. The awards, which are independently judged, went to pilots, paramedics, doctors, fundraisers and volunteers from air ambulance services across the UK.