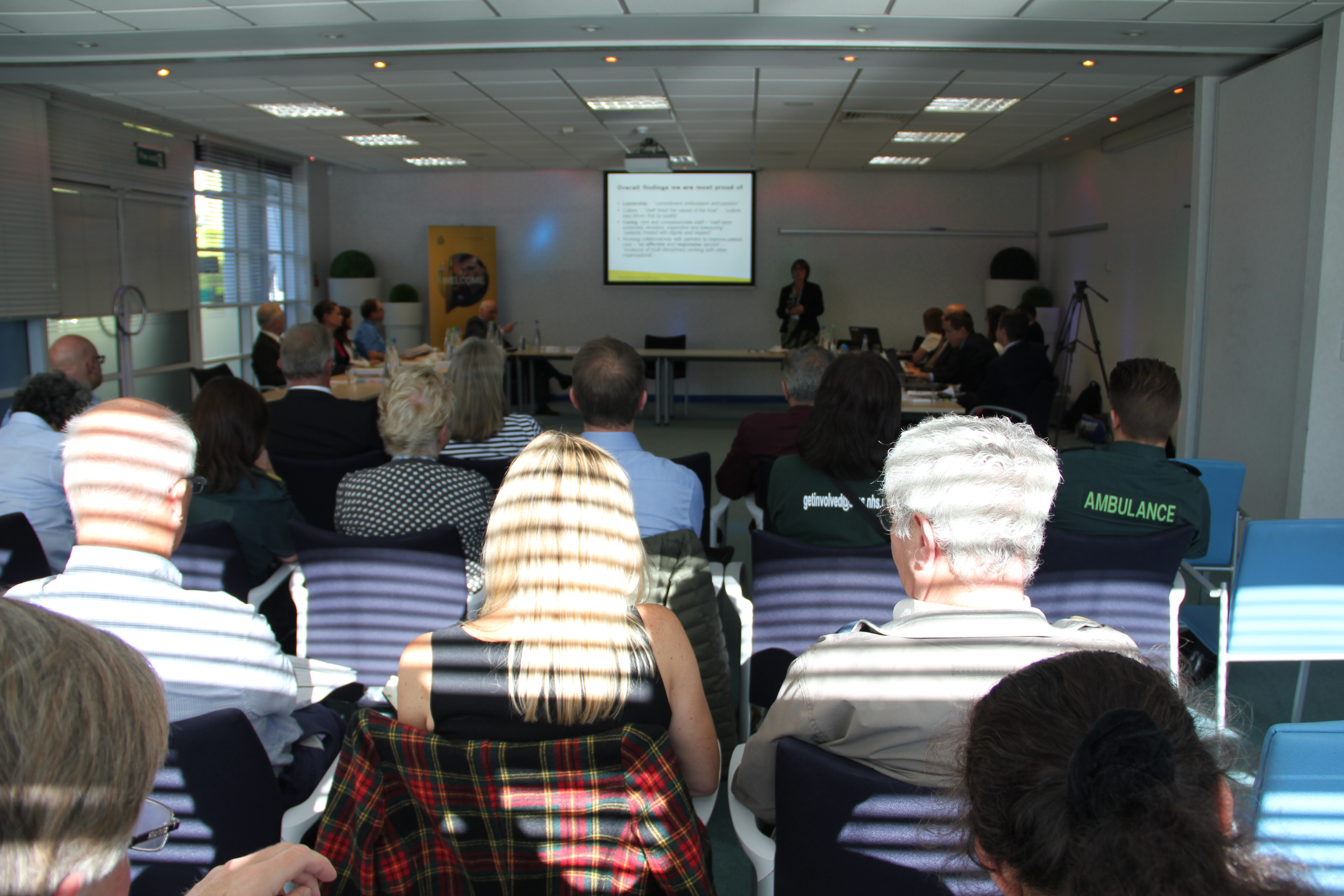 Will Hancock, Chief Executive of South Central Ambulance Service NHS Foundation Trust (SCAS), is inviting local people across Berkshire, Buckinghamshire, Hampshire and Oxfordshire, to join him in celebrating the achievements of the Trust's staff over the past year and to take up the opportunity to provide their views on SCAS's plans for the future.
The Trust is holding its Annual General Meeting and Annual Members Meeting on Wednesday 30 September 2015 at The Ark Conference Centre, Dinwoodie Drive in Basingstoke from 3.30pm – 5.30pm. Will and other members of the Trust's Executive Board will be in attendance and are looking forward to meeting and speaking with local people from across the four counties.
We will also be holding a Board meeting in public, prior to the Annual General Meeting, at 12.30pm, which members are welcome to attend.
The day will look back over the achievements of the Trust, including the fact that SCAS's Return of Spontaneous Circulation (ROSC) survival rates are the best in the country at 39.08% (YTD Jan 15), which demonstrates that people who have experienced a cardiac arrest are given the best chance of survival. Other presentations will cover some of the challenges SCAS has faced over the past year, as well as provide a number of updates including clinical research and trials that SCAS is conducting, and how the Trust is committed to training more members of the public to commence CPR (cardiopulmonary resuscitation) as soon as possible should they encounter a friend, colleague or stranger suffering a cardiac arrest, to increase the patient's chances of survival.
Will said: "I always look forward to attending the AGM/AMM as it's a great opportunity to tell people about the fantastic work our staff do day in, day out, as well as share some of our exciting plans for the future.
"I'd urge everyone who has an interest in their NHS to attend, as this meeting is one of the ways we can involve local people so that they can let us know what they think we do well and where we could improve."