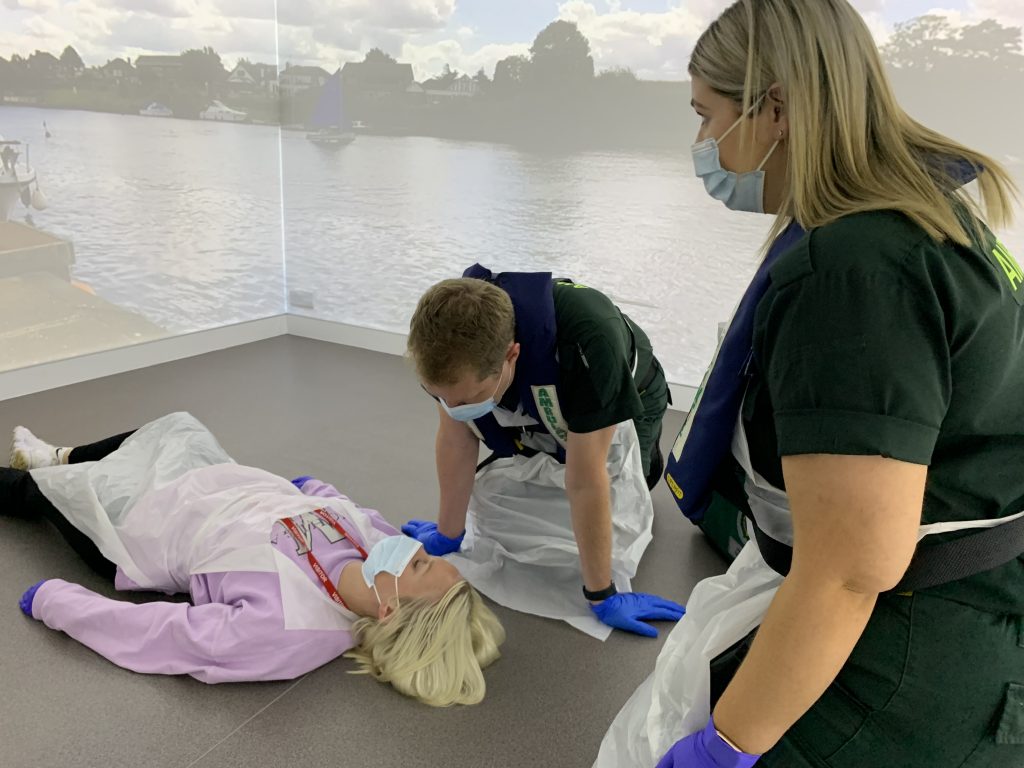 South Central Ambulance Service NHS Foundation Trust (SCAS) has opened a new education centre for staff and students in Hampshire and the surrounding areas which includes state-of-the-art simulation facilities.
Whiteley Education Centre, near Fareham, boasts an immersive interactive suite and mock-up ambulance vehicles which provide real-life training environments.
It also includes six large classrooms, tutorial rooms, rest areas and office space, with all classrooms having the capability for filming and recording of sessions for immediate review and group learning.
The introduction of eight 'mobile vehicle' classrooms means driver training can also be delivered at the site.
The development follows the opening of the education and recruitment centre at Bone Lane, Newbury in 2017 which brought three former education sites together in one place.
The immersive interactive training suite offers the latest technology including virtual reality projections which enable staff and students to learn in a lifelike 3D environment complete with sounds and smells such as burning wood or nightclubs that are released via diffusers.
A mock-up ambulance is also built into a classroom which is kitted out with everything found in the modern ambulance, while the surrounding areas offer opportunities for outdoor scenarios – providing students with circumstances that are as close to reality as possible.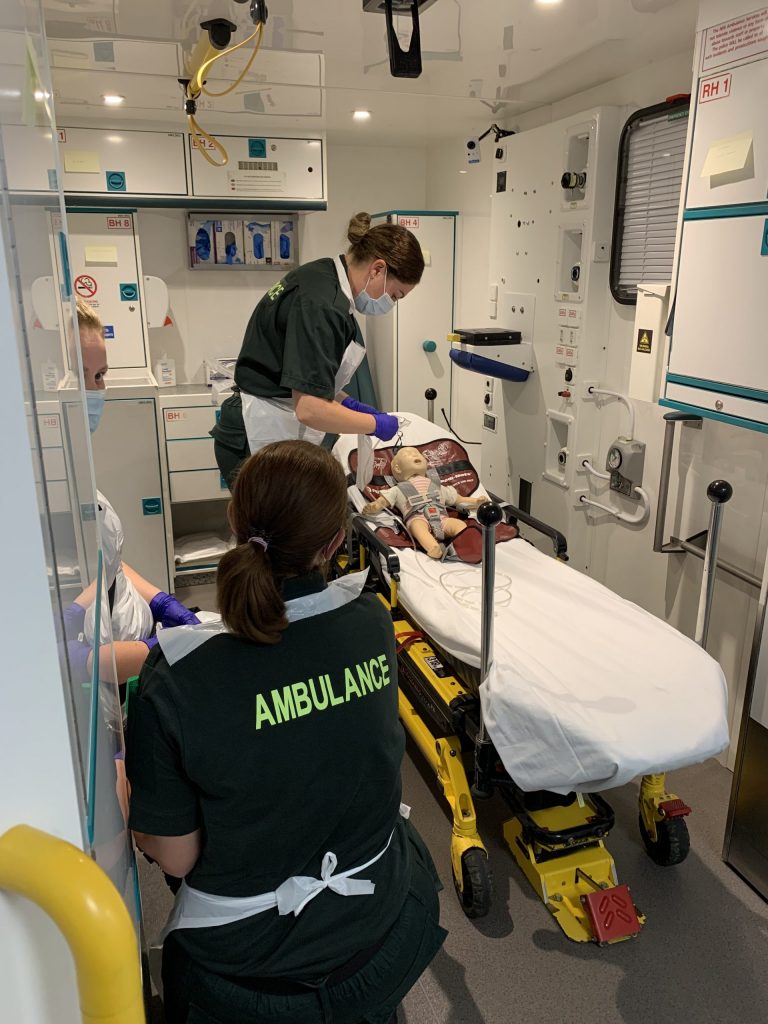 The SCAS clinical education, driving, higher education and quality assurance teams based in Hampshire have relocated from multiple sites to the new centre, bringing them together in the same place for the first time.
Workforce courses, along with statutory, mandatory, driving and clinical education for current SCAS employees, will take place at the centre in Whiteley Business Park, as well as student training and courses including the University of Cumbria's BSc (Hons) Paramedic Apprenticeship Degree.
Ian Teague, Assistant Director of Education at SCAS, said: "This centre is a fantastic addition to our education facilities and provides the very latest equipment to teach our clinical staff to the highest standards.
"This not only benefits our patients and service-users, it means we continue to be able to offer potential new recruits and students access to some of the best facilities in the country which is key to attracting and retaining staff across all our services.
"The unique selling point of this site is what it offers in terms of clinical, driving and simulation education, attracting and producing high quality learners."
He added: "As we see increasing interest and recruitment from overseas and via nursing routes in paramedic apprenticeship, specialist paramedic and ambulance practitioner roles, this centre provides the perfect learning environment."
Melanie Saunders, Executive Director of Human Resources and Organisational Development at SCAS, said: "I am extremely pleased and very proud that our new education centre is now completed and open for staff and students.
"Whiteley is an ideal location for us due to its transport links and we are also really pleased to move several disparate arms of the education team under one roof.
"With clinical, driving, quality assurance and higher education teams based there we are able to deliver the entire suite of SCAS training and education in one place."
04 August 2021