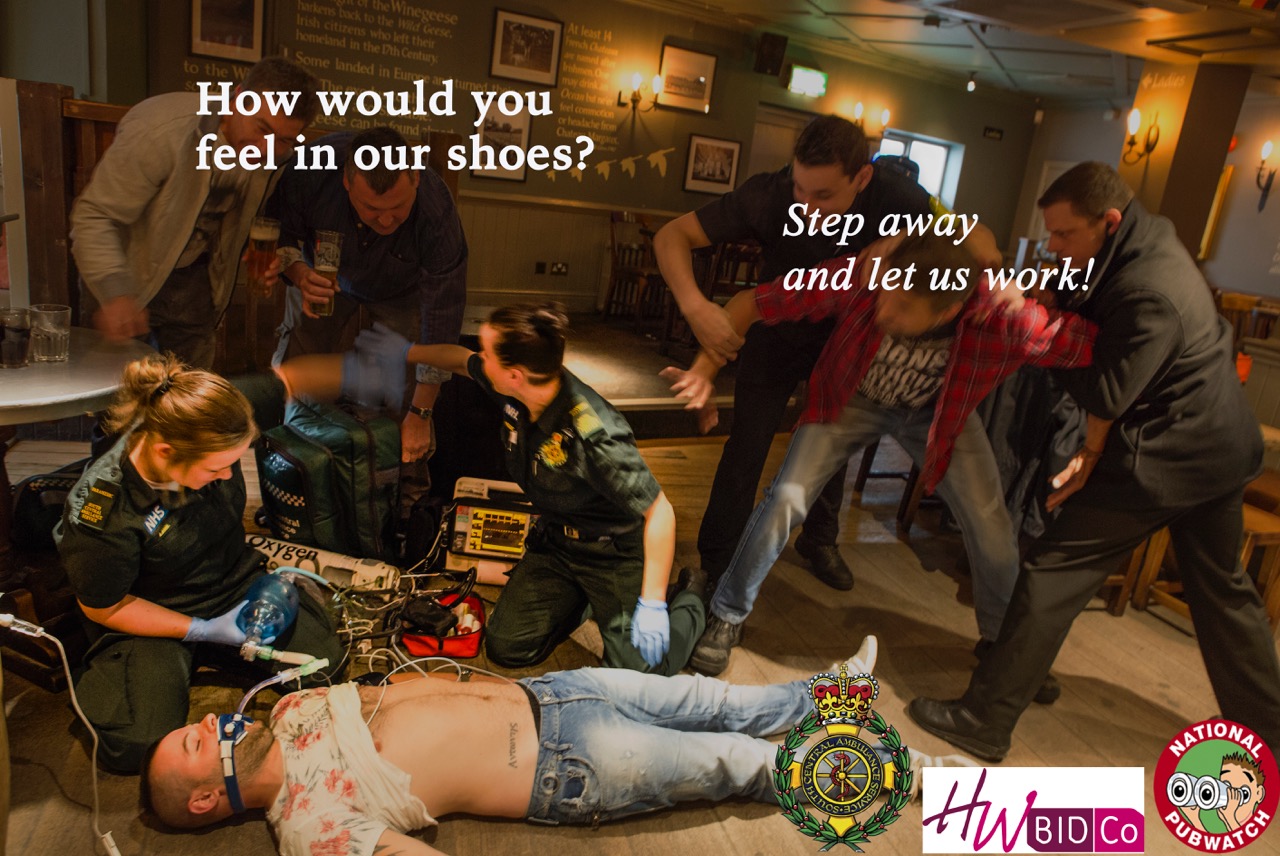 South Central Ambulance Service NHS Foundation Trust (SCAS) has teamed up with Pubwatch members in High Wycombe, Buckinghamshire, to promote a new poster campaign to highlight the safety problems faced by frontline ambulance staff.
The campaign has been launched to help reduce verbal and physical attacks on our dedicated staff members as they carry out their duties to help and care for people in need. In the last year, SCAS staff have 115 cases of physical assault and 166 cases of verbal abuse whilst they work.
Dave Baker, a Paramedic Team Leader based in High Wycombe, said:
"We are really pleased to be working with Pubwatch on this initiative. Our personnel have to deal with emotionally charged incidents on a daily basis. Unfortunately alcohol or drugs can heighten tension and intoxicated people can just see a uniform without appreciating that our sole focus needs to be on the injured or sick patient. It can be extremely disheartening for our staff to have to worry about their own personnel safety when they may be trying to save someone's life.
"I would like to thank the management and staff of O'Neill's in High Wycombe who kindly allowed us to use their venue for the photoshoot for the posters and to our local managers for supporting our involvement in this joint campaign with Pubwatch."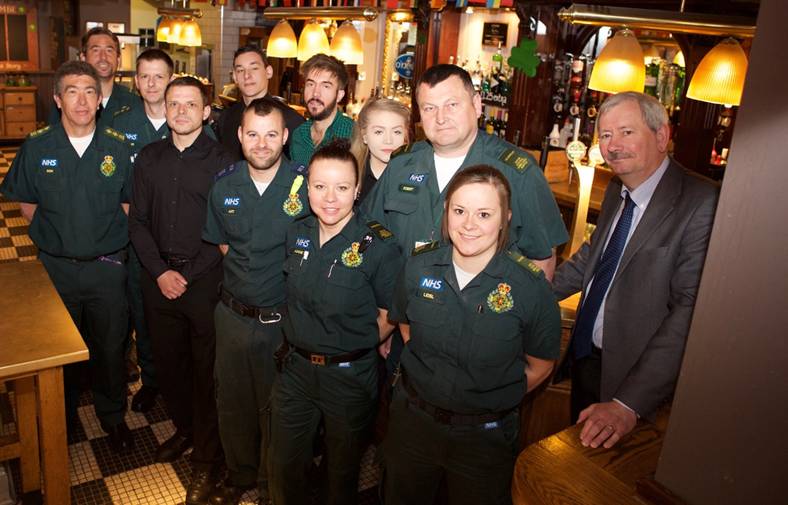 Charlie Abbott, speaking on behalf of the High Wycombe Business Improvement District Company which manages the High Wycombe Pubwatch, said:
"At a recent Pubwatch meeting, our members overwhelmingly supported this initiative and agreed that they would take action to ban anyone who was violent to ambulance staff or disrupted their work. Licensees rely on ambulance staff to provide their employees and customers with a good level of care and we think it's important that we do our best to ensure that they can work in a safe environment."
The initiative is being piloted in High Wycombe with the support of National Pubwatch; a voluntary organisation set up to achieve a safer drinking environment in all licensed premises. If the initiative proves to be successful, then a generic version of the poster will be made available to all Pubwatch schemes in the United Kingdom.
Steve Baker, Chair of National Pubwatch, said:
"Ambulance staff have a difficult job and can often find themselves dealing with incidents where the patient or bystanders may have been drinking or taking drugs. In such circumstances people do not always act responsibly. Ambulance staff should be able to work safely in the street or licensed premises without having to watch their back.
"Licensed premises are highly regulated and supervised environments and whilst I do not believe that the blame can be laid solely at their door, I think we have to show that we are doing everything possible to minimise anti-social behaviour and improve safety for everyone working and socialising in our town centres. I am grateful to High Wycombe Pubwatch for agreeing to pilot this initiative."