The Ambies is the Trust's flagship staff recognition event, which has been running for over 10 years. It is a key part of the Trust's staff reward and recognition programme.
Staff who have gone 'above and beyond' in their job, and have embraced SCAS's four key values of Teamwork, Innovation, Professionalism and Caring, are nominated for awards by their peers, colleagues, stakeholders and members of the public. A panel selects the winners and runners up in each category.
We couldn't recognise our fantastic staff in this way without the generous support of our fantastic sponsors:
---
Conduit Global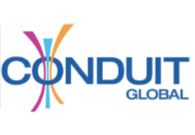 As a global provider of contact centre services and technology, Conduit Global has been in partnership with SCAS for the delivery of 111 services for a number years and are proud to be sponsoring the 111 Person of the Year Award to celebrate the great work all at SCAS provide throughout the year.



---
Hexagon Intergraph UK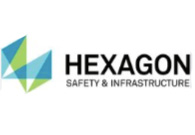 https://www.hexagonsafetyinfrastructure.com/en-gb
Hexagon's work with SCAS has allowed us to see first-hand what great people work there, both on the frontline and in support roles. Hexagon is delighted to take the opportunity of the Ambies to recognise those people and the outstanding work that they do. Hexagon share a passion with SCAS for using innovation and technology to deliver better outcomes for patients while helping SCAS operate as efficiently as possible. We are very pleased to be sponsoring the Clinical Coordination Centre (CCC) 999 Person of the Year Award this year.



---
J Tomlinson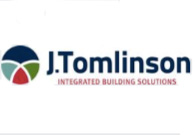 J Tomlinson provides a range of integrated building solutions including construction, refurbishment, repairs and maintenance, mechanical and electrical services (M&E), and facilities management. We work across all major sectors, including emergency services, student accommodation, healthcare, social housing, commercial and industrial.
We are proud sponsors of the 999 Person of the Year Award at this year's Ambies, and wish all nominees the very best of luck. We look forward to seeing you all on the night!



---
Ortivus UK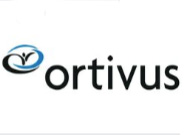 Ortivus is a leading supplier of mobile solutions for modern emergency medical care, with 30 years' experience of cardiology and of developing mobile monitoring and communication solutions.
We are delighted to sponsor the Team of the Year – Operations Award in recognition of the dedication and commitment to excellence that is a key component of effective teamwork. Congratulations to all who were nominated, especially to the winning team.



---
SSG UK Specialist Ambulance Service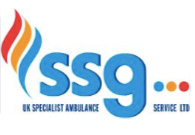 SSG UK Specialist Ambulance Service, one of the longest serving private medical transport providers to the NHS, is proud to support the Volunteer of the Year Award at the 2018 Ambies. The company is a member of Servicios Socio Sanitarios Generales, (SSG Group), the second largest cross border provider of health transport services in Europe, operating in Spain, Sweden, Portugal, the UK and Peru.



---
Terrafix Limited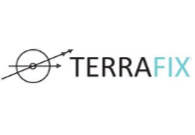 Terrafix have worked closely with South Central Ambulance Service for many years proudly providing their Mobile Data and Communication System. We are very pleased to support this year's Ambies and sponsor the Support Person of the Year Award. We wish everyone good luck and hope you all have an enjoyable and successful evening.



---
Zoll Medical UK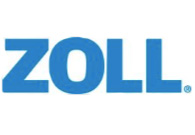 ZOLL Medical develops and markets medical devices and software solutions that help advance emergency care and save lives, while increasing clinical and operational efficiencies. With products for defibrillation and monitoring, circulation and CPR feedback, data management, therapeutic temperature management, and ventilation, ZOLL provides a comprehensive set of technologies that help clinicians, EMS and fire professionals, and lay rescuers treat victims needing resuscitation and acute critical care. We are proud to be supporting the SCAS Educator of the Year at this year's Ambies.