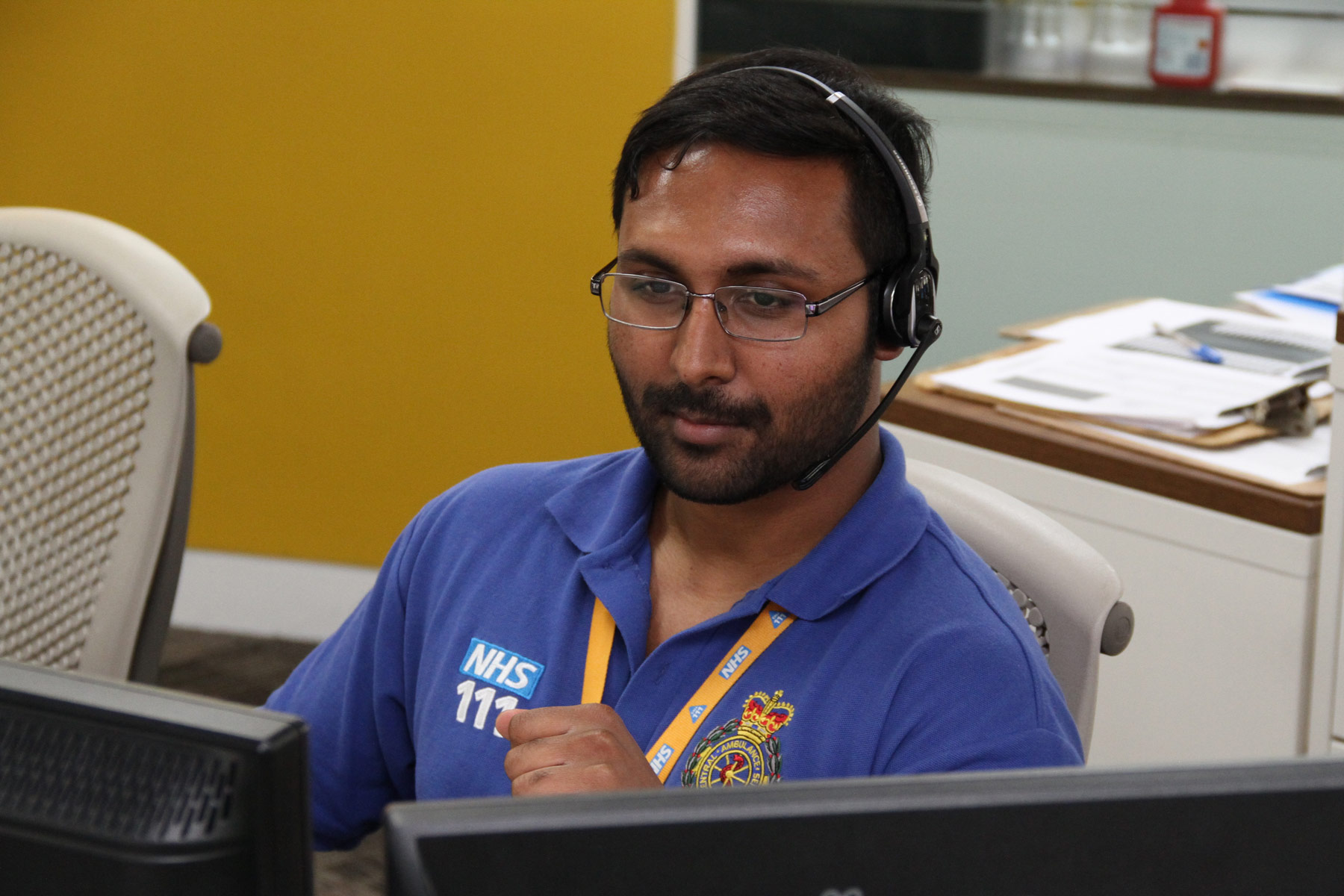 Like NHS 111 services up and down the country, the NHS 111 service provided by SCAS across Berkshire, Buckinghamshire, Hampshire and Oxfordshire is available 24-7, 365 days a year. Our service is provided by highly trained call handlers, supported by healthcare professionals. Using a system called NHS Pathways, which has been developed by doctors representing all the Royal Colleges and experienced nurses and paramedics, callers are asked a series of questions to assess the patient's symptoms and then immediately directed to the best medical care. This could be advice to attend A&E, an urgent care or walk-in centre, an out-of-hours doctor, an urgent GP appointment or to see a pharmacist.
Here at SCAS, we get a wide variety of calls to our 111 service, from people simply wanting information about local clinic times and general health advice, to those concerned about minor as well as serious medical conditions. If, using the NHS Pathways system, our experienced call handlers recognise that the symptoms the patient is describing require an ambulance, one will be sent out; as the experience of this family from Abingdon who recently called 111 demonstrates.
"My Dad is 90 years old with some health problems and he was taken very poorly at approximately 3am on Friday 5 June in Abingdon. We called 111 and it was decided we needed a paramedic to attend. She arrived within a few minutes and her first name was Steph. She was so kind and professional to all of us that we'd like our thanks to be noted and passed to her and her management team.
Steph gave us a lot of information about who to call and when (if it happens again) and what we should do to follow up with Dad's GP later that same Friday. She also spoke to a doctor on call who would call me back later to check on Dad.
Dad felt better after a while and his heart rates, etc., returned to normal and was able to go back to sleep (unlike us)!
He has since seen his GP and no changes to medication were needed and seems back to his usual self.
Steph made a really scary and stressful night a lot easier for all of us and I really hope you let her know how much we appreciate all that she did. Steph is a real asset to the team without a doubt in our eyes. Here's hoping you can let her know how much we appreciate her help and to let her know that Dad is ok"
The King Family, Abingdon, June 2015.