South Central Ambulance Service NHS Foundation Trust (SCAS) is urging people to avoid putting themselves in danger in the waters off the Hampshire coast following an incident in Portsmouth this afternoon.
SCAS received an emergency 999 call at 13:55 today, Wednesday, with the caller reporting an adult female and two children in difficulties in the water off the Round Tower and being swept out to sea. Another adult who entered the water to help the three swimmers then got into difficulty themselves.
Fortunately, with the alarm raised and an ambulance crew and officer in a rapid response vehicle awaiting on shore, the two adults and two children in the water were holding on to a single life ring before being picked up by a Pilot launch and taken to Camber Docks.
The female parent and her two children were subsequently taken to the Queen Alexandra Hospital as a precaution against secondary drowning which can occur hours after ingesting a large amount of seawater.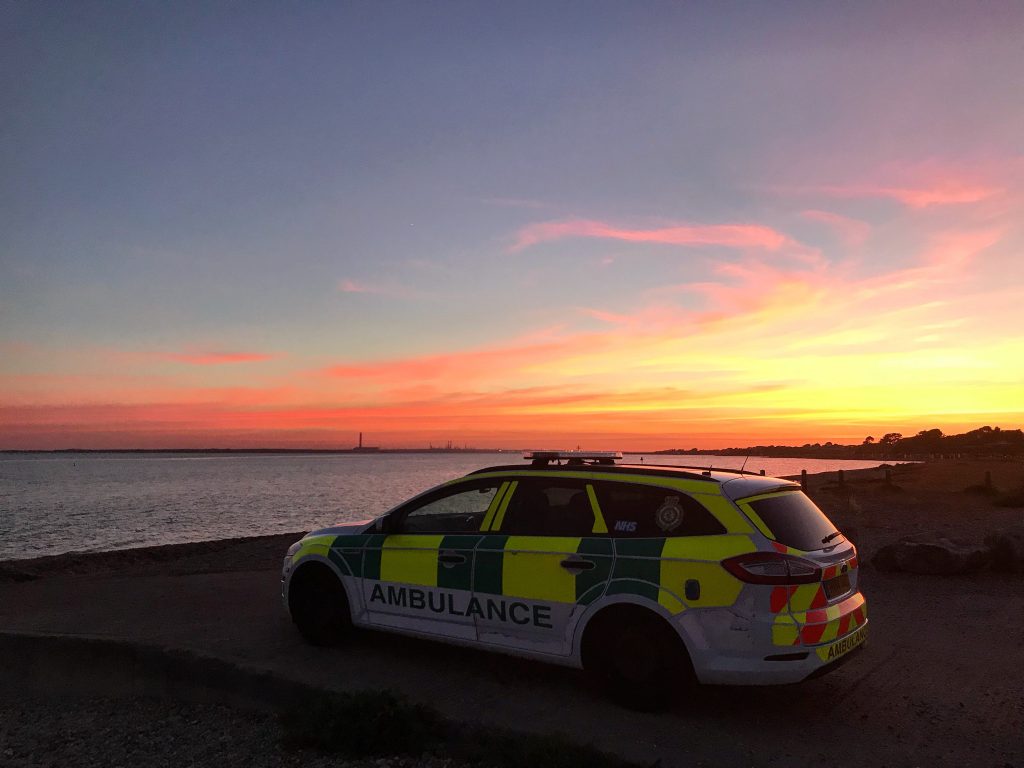 James O'Kennedy is a Paramedic and Clinical Mentor based at SCAS North Harbour Station in Portsmouth. He is also an HM Coastguard Rescue Officer in the Portsmouth area.
James said:
"There are significant dangers to people entering the water at the Round Tower and the Portsmouth Harbour Entrance with a real risk of harm and loss of life. The very serious dangers are posed by the depth of the water, the very strong current and close passing shipping. Swimmers should only enter the sea in the areas of the beach which are clearly signed and covered by on-duty RNLI Lifeguards."
The dangers at the Round Tower are very well signed and James and his SCAS colleagues, along with other emergency services, are called out to incidents at the location fairly frequently in the summer months.
We would urge people to take heed of the warning signs at this, and other coastal and inland water locations, where it is dangerous to be in the water to prevent completely avoidable injuries and deaths.
If you see anyone in difficulty in the sea:
Call 999 and ask for the Coastguard
Alert the Lifeguards if you are at a guarded beach
Encourage the person to stay calm and float
If there is a life ring, throw bag or other rescue equipment nearby use it
Avoid entering the water yourself and becoming another emergency
Ends