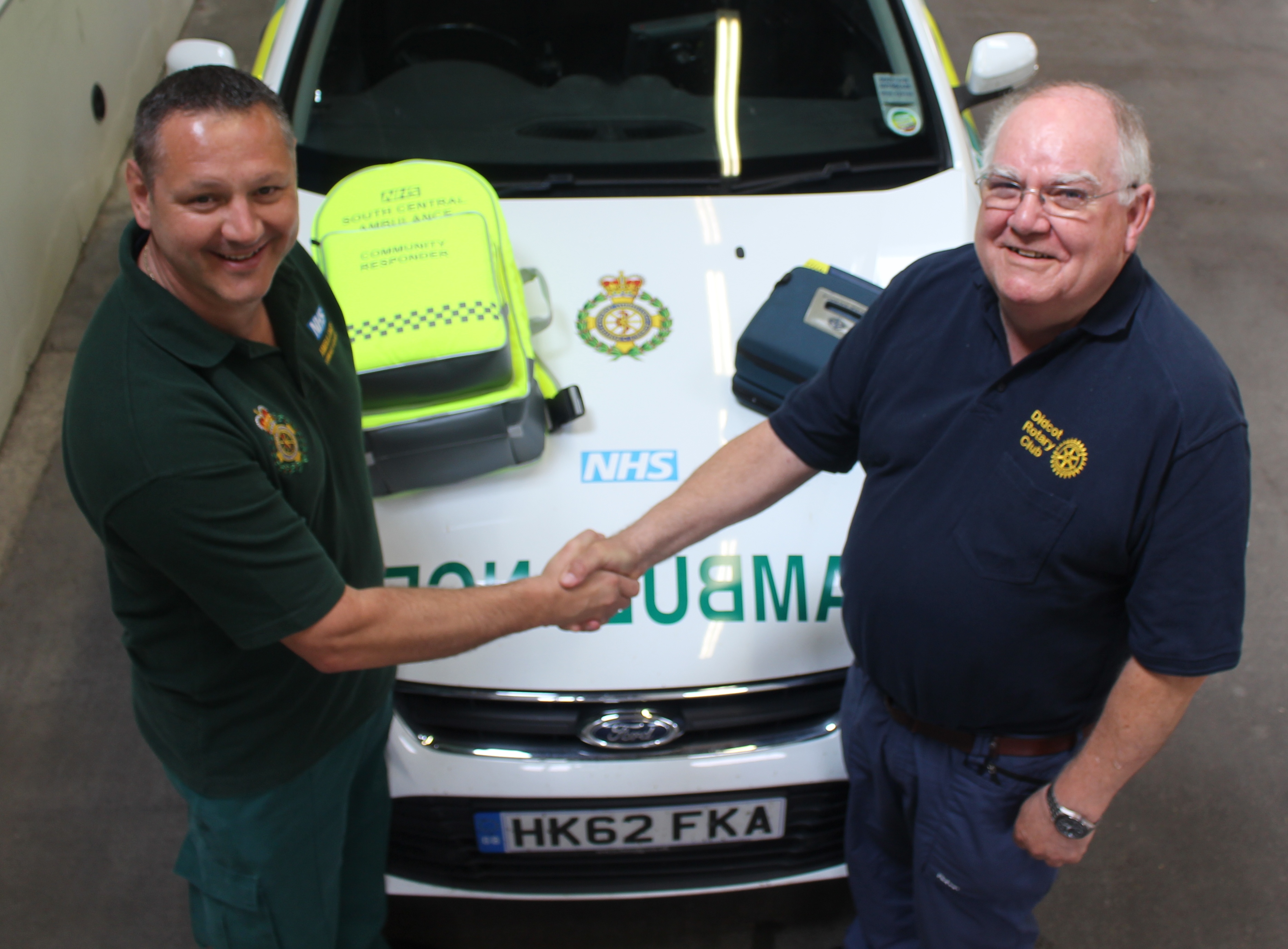 The Didcot Rotary in Oxfordshire has kindly supported South Central Ambulance Service NHS Foundation Trust by donating a brand new Community First Responder (CFR) Kit to be used in and around the Didcot area.
Sean Fry, Co-ordinator of the Didcot CFR Scheme who received the kit from Rotarian President Bernie Melanophy at Didcot Ambulance Station, said:
"This kit will serve Didcot and the surrounding communities and will help to save lives when a patient is in time of need."
David England, Community Liaison and Training Officer for Oxfordshire, said:
"This is a very kind and welcome donation from the Rotary. A new community first responder in Didcot will join the Didcot CFR team later this month and can go live with this kit. I would like to sincerely thank the Didcot Rotarians for the hard work they have put in to fund this equipment."
SCAS is currently appealing for more volunteers across Oxfordshire to volunteer as community first responders and make a life-saving difference to their local community. Volunteers would need to be able to offer a minimum of 20 hours cover in their local community per month. The exact time is completely flexible for each individual volunteer according to the existing work, family and other commitments volunteers have and does not need to be planned rigidly in advance. Volunteers can 'book on' and 'book off' if, for example, their plans change unexpectedly.
To find out more about the role of a CFR:
Visit https://www.scas.nhs.uk/cfr
Email cfr@scas.nhs.uk
Call 0800 587 0207