South Central Ambulance Service NHS Foundation Trust (SCAS) has maintained its 'Good' rating in the latest inspection by the Care Quality Commission (CQC), which highlighted the improvements that continue to be made across the organisation's emergency and urgent care service, resilience and emergency operations centres, and NHS 111 service.
CQC inspectors visited SCAS in July and August and rated the Trust as 'Good' for the overall quality of its services, as well as 'Good' for being safe, effective, responsive to people's needs and a well-led organisation.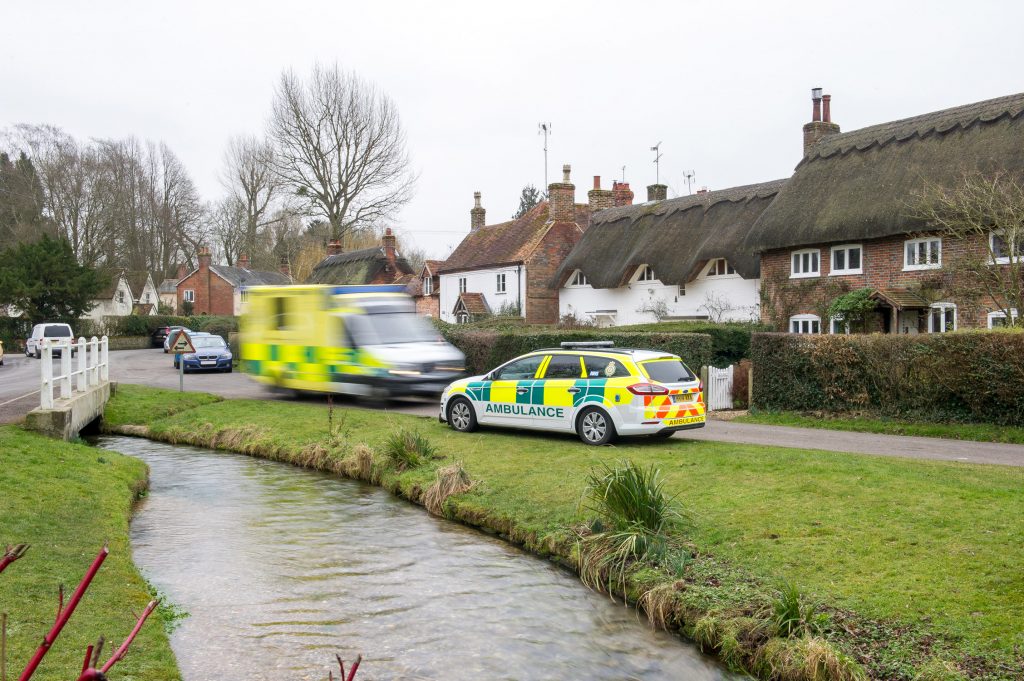 Will Hancock, Chief Executive at South Central Ambulance Service NHS Foundation Trust, said:
"At a time when pressure on all our services continues to rise, I would like to thank all our staff and volunteers for their commitment, dedication and hard work that have been recognised in this latest CQC inspection. Since the last inspection in 2016, inspectors have recognised the improvements made to services, the success we have had in recruiting more staff despite considerable challenges and it is particularly pleasing that staff told the CQC they felt supported, valued and respected. Today's publication recognises that we consistently deliver safe, patient-centred care across all of our services. I am proud to lead an organisation with such a culture of continuous improvement, and one where delivering the very best care for every patient is at the heart of what every one of my colleagues does day in, day out."
The inspectors found that:
Staff across the Trust cared for patients with a great deal of compassion, treating them with dignity and respect
Response rates to 999 calls had improved and SCAS was achieving results above the average across all English ambulance trusts
The Trust's strategy, vision and values underpinned a culture which was patient-centred
Managers at all levels had the right skills and abilities to run the service and provide high-quality, sustainable care
Staff felt respected, supported and valued, as well as positive and proud about working for the Trust and their team
The Trust undertook creative and proactive approaches to solving staffing issues in the NHS 111 service, such as the use of home workers, joint working and changes in working patterns to attract more applicants.
Professor Helen Young, Executive Director of Patient Care and Service Transformation, said:
"I am delighted that the CQC reports confirm that we are making great progress on our journey of continuous improvement. It was particularly pleasing to see that the inspectors identified a number of areas of outstanding practice, such as our pioneering Falls and Frailty Service partnerships that help keep frail and elderly patients out of hospital, and the well-established 'Bright Ideas' scheme. Under the scheme, innovations such as our Trauma App and Clinical Pathways App have helped deliver real benefits to our staff, our patients' experiences and clinical outcomes."
Inspectors also noted the success SCAS has achieved through joint working with a wide range of partners. The report highlighted how the Trust was leading service innovation, for example, within NHS 111 through the provision of new services such as mental health, pharmacy, dentistry, paediatrics and end-of-life care, as well as technological innovations such as through the use of augmented reality headsets which provide holograms to help training in the workplace.
A copy of the full report on SCAS' NHS 111 service can be found here: www.cqc.org.uk/location/RYEA3
A copy of the full report on SCAS' emergency and urgent care service, resilience and emergency operations centres can be found here:
https://www.cqc.org.uk/provider/RYE
Ends