South Central Ambulance Service NHS Foundation Trust is proud to work in partnership with the Thames Valley & Wessex, Kent, Surrey and Sussex Critical Care Networks to provide a dedicated Adult Critical Care Transfer Team, fully equipped vehicles and trained staff, seven days a week between 1030 and 2300.
The Thames Valley & Wessex Network covers 22 critical care units hosted by 14 Trusts. This includes all the units in Hampshire, Dorset, Berkshire, Buckinghamshire and Oxfordshire, as well as units in Salisbury, Chichester and Milton Keynes.
All units within the network, as well as those in Sussex, are covered by the RESCUE Transfer Service and we accept referrals into and out of those units directly.
Why have dedicated transfer services?
Adult Critical Care Transfer Services (ACCTS) are NHS England funded to provide equitable transfer services for all adult patients within the critical care system. By providing dedicated transfer services we aim to ease the burden on 999 ambulance resources, allow critical care staff and equipment to remain within the units, and improve patient safety.
The interim Thames Valley & Wessex Adult Critical Care Transfer (ACCT) Service, known as RESCUE, went live in December 2020. While NHS England and partner agencies work to secure a substantive ACCT service, we are delighted to confirm our service has been extended until 31 March 2024.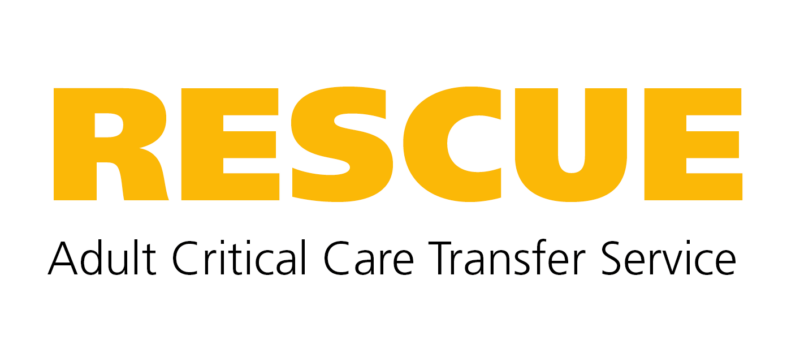 In addition to the service we provide within the Thames Valley & Wessex Network, we have also been asked by NHS England to coordinate adult critical care transfers across Sussex until 31 March 2023.
The interim service is commissioned to provide NON-TIME CRITICAL (within four hours) transfer services for Level 2 and 3 adult patients into, between and out of critical care units.
SCAS is working closely with NHS England to meet the national adult critical care transfer service specification.
With the support of Health Education England and adult critical care units within the Thames Valley and Wessex Network, our dedicated team of paramedics, nurses and emergency care assistants have had the opportunity to gain additional skills and the knowledge needed to safely support and facilitate transfers of critical care patients. The core team consist of Trust employed, experienced paramedics, nurses and emergency care assistants who are on hand to conduct transfers across the network footprint.
Our lead consultant, experienced in anaesthetic and intensive care medicine, provides oversight and guidance to the team, and supports the development of a bank of consultant and registrar level medical staff working alongside us. When our medical team is on duty we are able to offer a full transfer team enabling hospital staff to remain on site.
The RESCUE team is led and supported by a dedicated paramedic team leader, lead practitioner and operations manager with the full clinical governance expected of an NHS ambulance service.
Healthcare professional can access our Referral Form
To have a clinical discussion about a transfer request or to check availability of the team please contact the team on duty (10:30 – 23:00) 0300 303 4147*
*Please note this number is for clinical staff to contact the Adult Critical Care Transfer Service ONLY.