South Central Ambulance Service NHS Foundation Trust (SCAS) welcomes the publication of Lord Carter's report, Operational productivity and performance in English NHS Ambulance Trusts. Work on the report commenced in January 2017 and yesterday's publication (27 September) identifies what the ambulance service as a whole, as well as individual trusts, does well along with recommendations where action and improvements are required.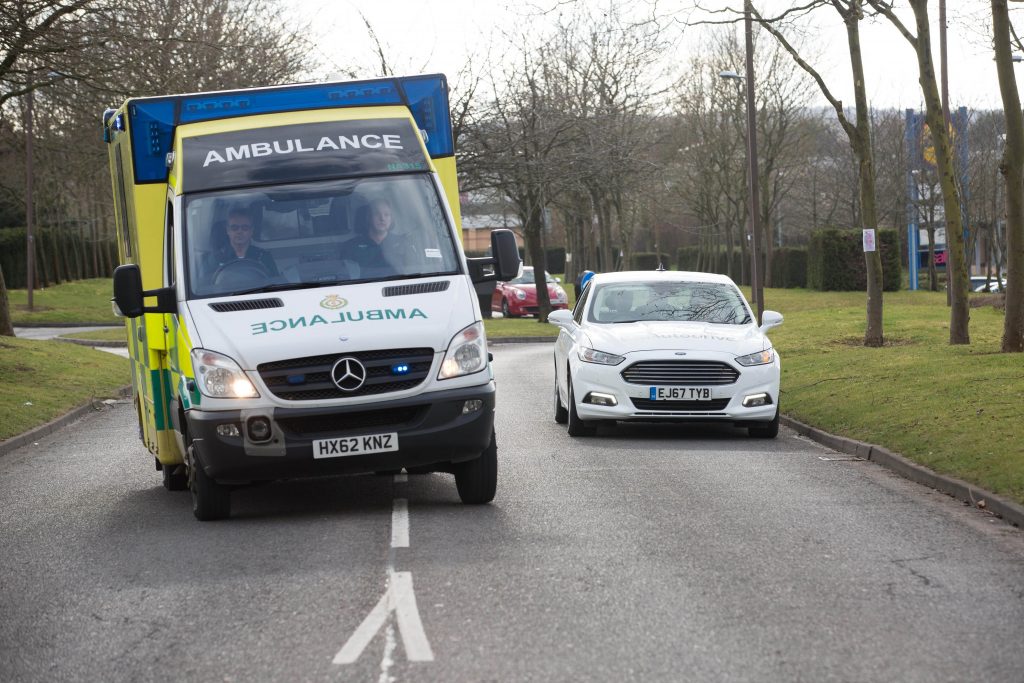 As well as providing the Trust with evidence of where improvements are needed in comparison to other ambulance services, the report confirms that SCAS is one of the best performing ambulance trusts against national response targets, that SCAS is a well-led organisation where operational staff feel engaged and supported, and the Trust delivers an efficient, cost-effective emergency 999 service. Furthermore, a number of recommendations Lord Carter concludes in his report that are vital to deliver improvements in the productivity and efficiency of the ambulance service as a whole, have already been implemented or are in the process of being implemented by SCAS.
Will Hancock, Chief Executive at SCAS, said:
"The Carter Report provides a valuable roadmap to England's ambulance service of the future and although SCAS compares well to other trusts, we also recognise the need to remain committed to delivering the continuous improvements that are required for patients, staff and taxpayers. As a Global Digital Exemplar we are introducing new technologies into our organisation and service; we are already working with our neighbours in London and the Isle of Wight – a partnership approach that Lord Carter recommended all trusts should adopt; and we have developed a range of innovative services both on our own and in partnership with other health and social care providers, that means more of our patients get the most appropriate care they need rather than transportation to A&E."
Philip Astle, Chief Operating Officer at SCAS, said:
"I'm pleased that innovations and service improvements we have developed have been recognised by Lord Carter as exactly the right approach to delivering an efficient, productive and sustainable ambulance service of the future. These include introducing a team to reduce the demand on our service from frequent callers to 999; placing mental health nurses in our clinical co-ordination centres to receive 999 calls from members of the public in crisis as well as provide advice to frontline crews on helping such patients on scene; and our innovative Falls and Frailty Services in Hampshire and West Berkshire (which will be rolled out this winter to Buckinghamshire and Oxfordshire) help meet one of the key objectives of the report: keeping the frail, elderly out of hospital who have no real clinical need to be admitted."
The report also highlighted:
The introduction of an automated modelling tool by SCAS in 2015 now means that 999 demand can be predicted within three per cent of actual requirements 24-7-365
SCAS is one of the leading ambulance trusts in England in providing the most appropriate care to patients either over the phone or at the scene; only one other ambulance trust takes a lower proportion of its patients to A&E than SCAS
The South Central region has the second most efficient ambulance service in the country by cost per head of population
SCAS is one of only a few ambulance trusts consistently meeting its performance targets since October 2017 under the national Ambulance Response Programme
SCAS is the top performing ambulance trust for staff motivation, performance recognition and feeling valued by their managers.
SCAS has one of the lowest rates of really urgent 999 calls in the country (Category 1 and 2 patients) and staff working in our clinical co-ordination centre are skilled at ensuring calls are not over-graded when not needed.
The Trust also acknowledges that in a small number of areas, there is further work to be done to match the best performing ambulance services. These areas include sickness absence and high turnover rates amongst frontline and control room staff.
Melanie Saunders, Executive Director for Human Resources and Organisational Development, said:
"I welcome the findings of the Carter Report, which provides evidence of the excellent progress we have made in relation to appraisals, staff engagement and motivation, as well as helping provide additional focus on those areas where we know improvements need to be made. Our sickness rates are higher than we would like and a number of projects are already underway to understand the root causes of this and what actions we need to take to bring these down.
"Our frontline vacancy rate has fallen over the past few years at a time when we are increasing in size as an organisation. There are particular recruitment challenges in the South Central region given the high cost of living and low unemployment rates, combined with the national pay scales that SCAS and all ambulance trusts follow. The skillset of a modern paramedic is extremely sought after right across the health service, not just by ambulance services, and new entrants into the profession now must complete a three-year university degree.
As well as investing in our frontline staff to train to become paramedics, we have also introduced a host of other development opportunities for already qualified staff. These initiatives include rotational posts, implementing joint services with partner organisations and continuing professional development for our paramedics to enhance their clinical skills."
Ends