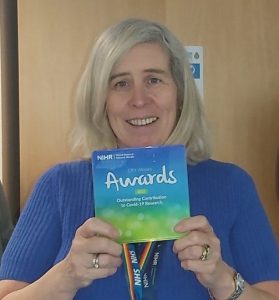 Staff at South Central Ambulance Service (SCAS) have been recognised for their outstanding contribution to the delivery of urgent National Institute for Health Research (NIHR) COVID-19 research.
A team made up of frontline staff on alternative duties drafted in alongside existing members of the research team was established rapidly at SCAS last year to support six vaccine hubs across Hampshire, Dorset and Oxfordshire and a variety of other studies.
The team helped with patient recruitment, administered vaccines and also collected and audited data at speed which provided outcomes from multiple trials and subsequently contributed to the launch of the current national vaccine rollout.
They also worked on the research delivery of studies including PRINCIPLE, which is investigating new treatments for COVID-19 that can be used in the community, and the RECAP study looking at how to predict the severity of COVID-19 and identify the need for hospital admission.
SCAS staff have also supported UK-REACH, a study which aims to calculate the risk of contracting and dying from COVID-19 for ethnic minority healthcare workers.
These projects have been prioritised and supported by the NIHR Clinical Research Network (CRN) Wessex, which held a virtual ceremony last week that saw the SCAS team named one of 27 winners of an 'Outstanding Contribution to COVID-19 Research' award.
"These team members adjusted exceptionally and embraced challenges while working on NIHR COVID 19 research projects," said Martina Brown, Research and Clinical Audit Manager at SCAS.
"They learned quickly how to contend with complex research delivery processes within vaccine hubs and how to recruit patients against multiple research protocols, helping them to grow as clinicians and academics.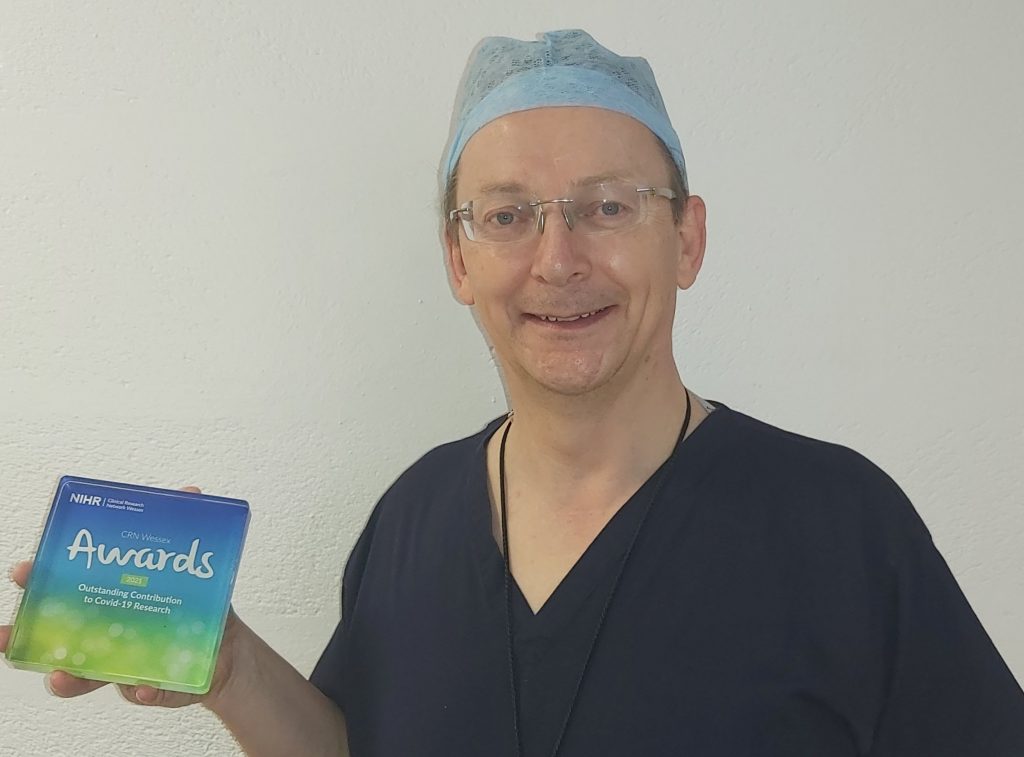 "Our research paramedics and research administrator not only trained up these new recruits but also went out to support vaccine hubs, helping them to learn new skills and research delivery at the next level which is testament to the dedication of our staff and the Trust's values.
"This has been an extraordinary effort, particularly when considering that such studies are designed to be run from primary and secondary care and not necessarily from the pre-hospital setting."
Alongside the team award, Professor Charles Deakin, Divisional Medical Director at SCAS, received individual recognition for his research leadership and overseeing the recruitment and adherence to the protocols.
Martina added: "Professor Deakin's collaborative leadership skills, advice and encouragement inspired many colleagues and teams to work together effectively and passionately which led to offering our services users more opportunities to take part in COVID-19 research."
Issued: 20 May 2021