A pioneering initiative developed by South Central Ambulance Service (SCAS) is seeing dedicated research paramedics arrive rapidly on scene to deliver a new trial treatment for head injuries in older adults.
Led at SCAS by Professor Charles Deakin, Divisional Medical Director, the move is part of a ground-breaking study into the use of an anti-bleeding drug called tranexamic acid (TXA) which may prevent life-threatening or life-changing bleeds on the brain, known as intracranial bleeding.
Although traumatic brain injury (TBI) accounts for half of all trauma admissions in the over 50s in the UK, and is mostly due to falls, more than 90% of the 1.4 million TBIs seen in emergency departments each year are initially classed as 'mild'.
This can be misleading in older adults as they can have significant bleeding despite being fully conscious, so treatment is often delayed compared to younger patients – resulting in higher death rates and worse neurological outcomes.
The over 50s are particularly susceptible due to the increased use of blood-thinning medications and experts have warned the burden of TBI in older adults will continue to rise because the UK population is steadily ageing.
"Older adults are more likely to suffer intracranial bleeding after just a mild brain injury but injury severity is frequently underappreciated in this group and services are not configured to meet their needs – effectively resulting in no or little action," said Professor Ian Roberts, Professor of Epidemiology at the London School of Hygiene & Tropical Medicine and the trial's co-chief investigator.
"Previous MRI studies have shown that a quarter of patients with mild traumatic brain injury have microbleeds that are not seen on CT scans and, as a leading cause of death and disability, as well as a significant risk factor for dementia, we must do more to find a solution – and we can."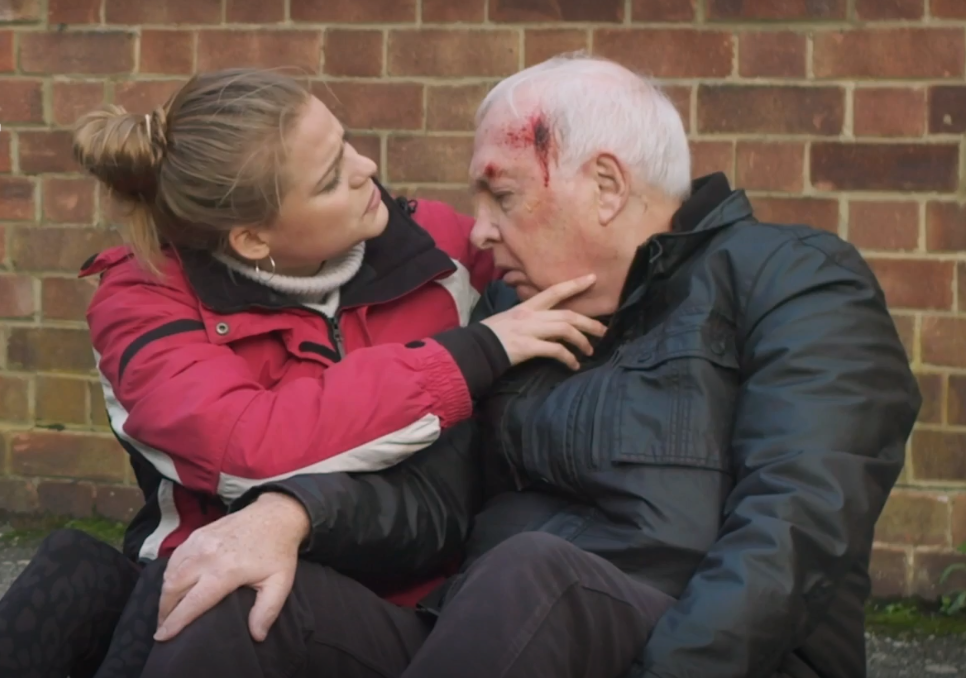 TXA has been used widely for many years to treat patients with life-threatening bleeds from chest or abdomen injuries, as well as women with dangerous bleeding after childbirth, and it is the only treatment proven to improve outcomes after brain injury.
The study, which is known as CRASH-4 and will see more than 10,000 patients recruited, follows the successful CRASH-3 trial which reported landmark findings in 2019 relating to complicated brain injuries.
It found the use of TXA within three hours in patients who had suffered complicated TBIs significantly reduced the risk of death – by 20 per cent – with no adverse effects and the drug was found to be absorbed rapidly via injection.
"Based on our previous study we have every reason to believe that intervening early in this vulnerable patient group could make a real difference as we are currently in a situation where there aren't any preventative measures or quick enough interventions," said Prof Roberts.
"If early TXA treatment reduces death and disability in older adults with mild brain injury it would be a major medical advance that would improve the care of many millions of patients in the UK and worldwide."
Prof Deakin, who is the lead for research at SCAS, said utilising paramedics to deliver the treatment was key given the importance of quick intervention – and the research car initiative could pave the way for a future model of care for this patient group.
"As bleeding usually occurs soon after injury and early treatment is most effective, paramedics can administer TXA before transport to hospital, reducing delays that would otherwise occur if not administered until hospital arrival," he explained.
"This is where SCAS and its innovative use of research cars comes into play in a big way as we can ensure research paramedics are alerted to these patients and can get to them as quickly as possible to administer the treatment and ensure the study can progress at pace.
"If the trial is successful, it could also help in determining the model of care that will be required to ensure these patients receive timely intervention."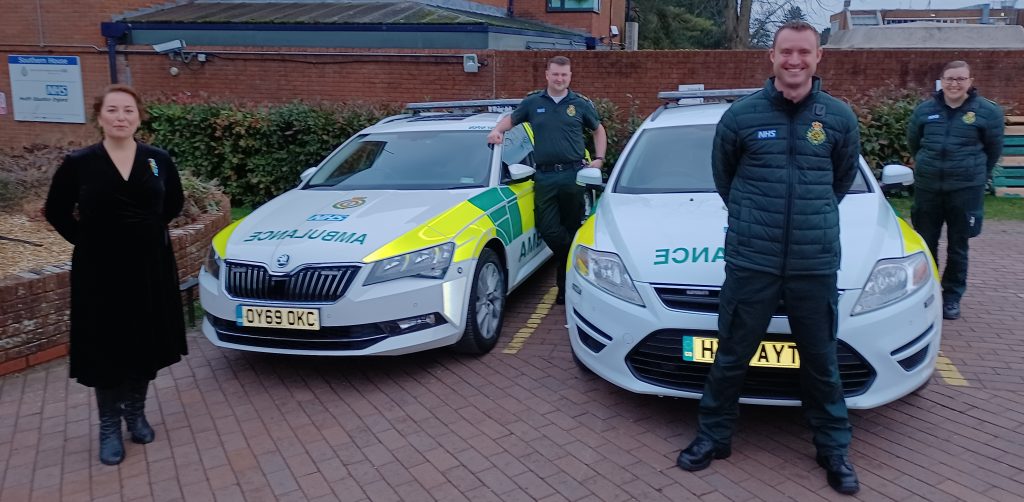 Dr John Black, Medical Director at SCAS, said: "We are really pleased to be supporting this vital research project and to have added another innovation to it which is enabling us to get research paramedics out rapidly to this important group of patients to administer treatment.
"A safe and effective treatment for mild head injury in older adults that can be easily administered at home would reduce the severity of associated bleeding, improve patient outcomes and reduce the strain on NHS resources, so this is a very exciting prospect."
Funding for the research car initiative has been provided by SCAS, South Central Ambulance Charity, Wessex and Thames Valley Clinical Research Networks, the Department of Health and Social Care and the London School of Hygiene & Tropical Medicine.
Martina Brown, Research and Clinical Audit Manager at SCAS, said: "The research car initiative is a modern, receptive platform with a potential to host numerous clinical trials.
"Such a platform could reach underserved communities through research in the pre-hospital environment and provide an opportunity to embed research into parts of clinical care.''
For more information on the CRASH-4 study visit crash4.lshtm.ac.uk and find out more about the research car initiative through this short film.