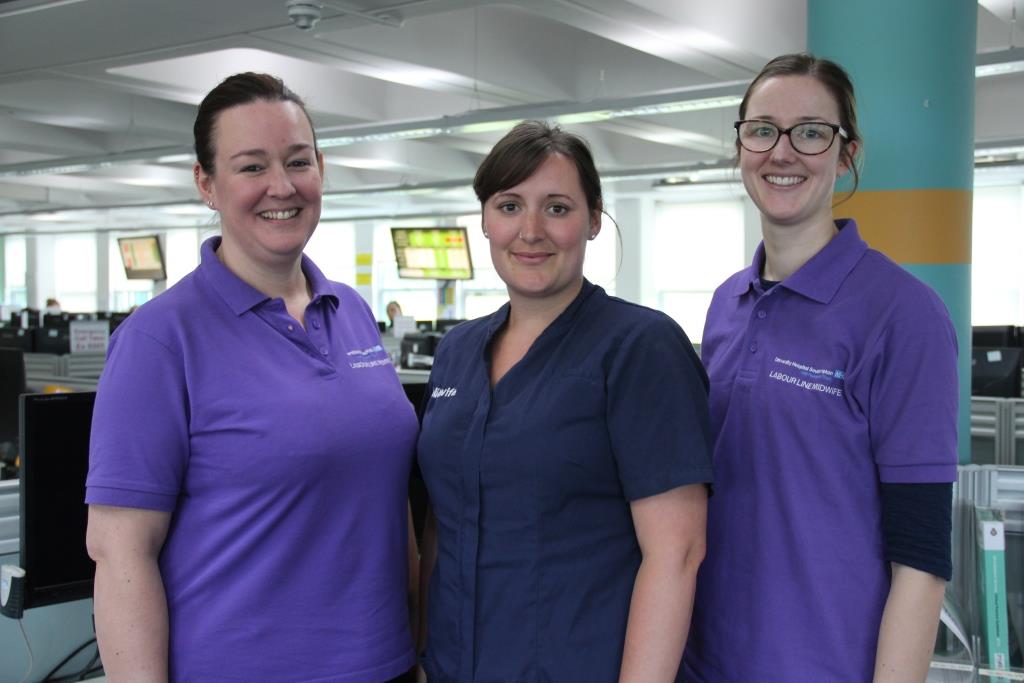 On Monday 10 April we were delighted when SCAS welcomed Midwives from Portsmouth Hospital Trust (PHT) who joined the Award Winning Labour Line service alongside the existing team of Midwives from Hampshire Hospitals Foundation Trust (HHFT) and University Hospital Southampton (UHS).
This means that the team, which is based in the SCAS Clinical Coordination Centre (CCC) in Hampshire, will now support women and their families right across Hampshire as they begin their journey through labour.
The Labour Line launched initially on 5 November 2013 when the Labour Line 'went live' with a team of Midwives from HHFT who were based in SCAS Clinical Coordination Centre to deliver a dedicated phone line to women and their families HHFT area.
The dedicated team of midwives from HHFT, UHS and PHT provide a first point of contact for women and their families choosing to have their babies either at home, in one of six birth centres, or one of four obstetric units across Hampshire.  They provide support and advice to early labourers and assist them through those challenging days and hours leading up to established labour, and the last stages before meeting their new baby.