Helen works for the South Central Ambulance Service NHS Foundation Trust HART (Hazardous Area Response Team) team.
This is a team of specially trained paramedics who are equipped to deliver care to patients who are injured or ill in hazardous environments.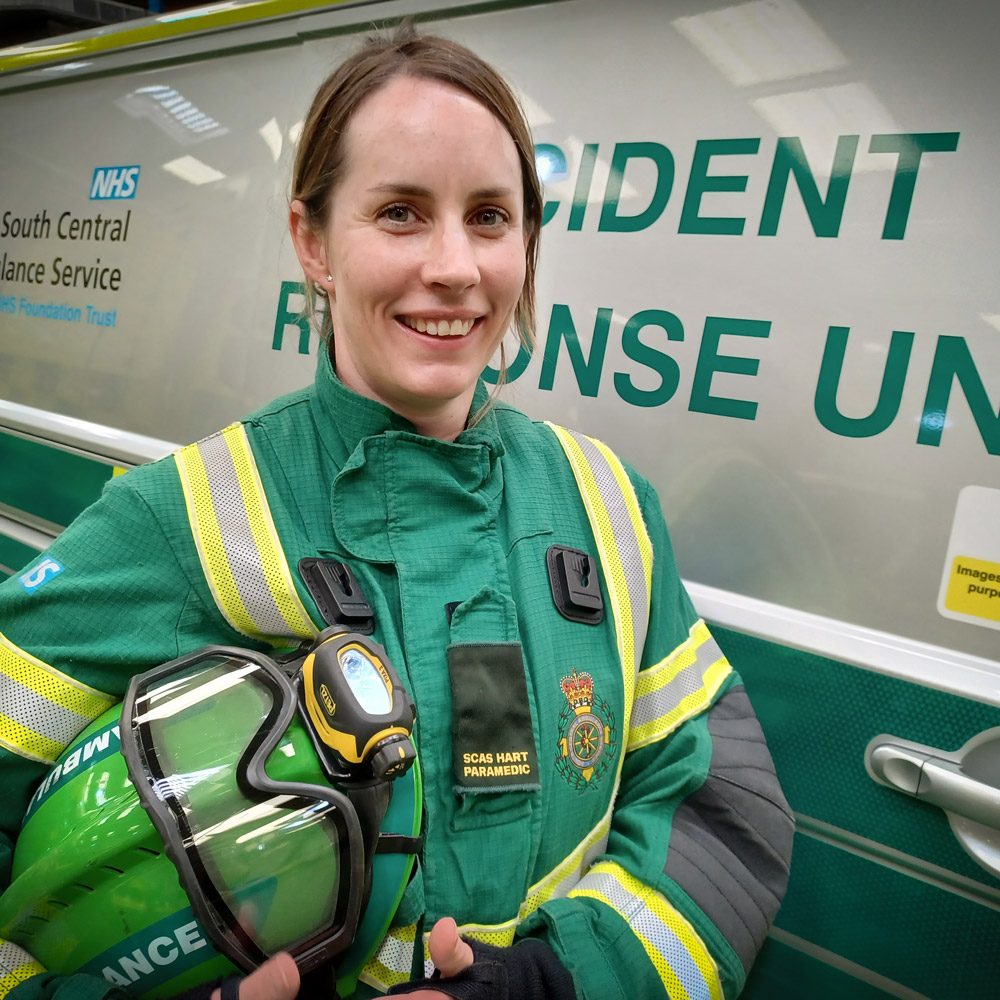 I joined Hampshire Ambulance Service in 2005 and joined the inaugural Student Paramedic Science Course at the University of Portsmouth. During my time studying I worked from Fareham Ambulance Station and after qualifying as a Paramedic I spent a further two and a half years there.
In 2010 SCAS began to recruit staff to join the Hazardous Area Response Team (HART) that it was setting up as part of the National Ambulance Resilience capability.
Relishing the idea of a change of pace I decided to apply and after a number of different physical assessments and an interview I was very excited to be successful.
The first three months of 2011 were spent on a number of different residential courses including Breathing Apparatus (BA), Civil Responder, Urban Search and Rescue (USAR) and Incident Response Unit (IRU) training. Later we would receive training in water operations and Marauding Terrorist Attack (MTA).
We work 12 hour shifts on a seven week rota and one week of this is devoted to training. This is because each discipline that we are qualified in requires us to train regularly to ensure we remain competent. In SCAS we are fortunate enough to have a lot of our own in house instructors which means there is plenty of opportunity for staff to gain further skills and qualifications. I have been able to study for a teaching qualification and I am part of a team of instructors who have delivered Chemical, Biological, Radiological and Nuclear (CBRN) training and now MTA training to the wider trust.
I am one of the unit's Health and Wellbeing Champions and recently I have been looking at new ways that to improve staff's overall wellbeing as I believe mental health is equally as important as physical health in our work.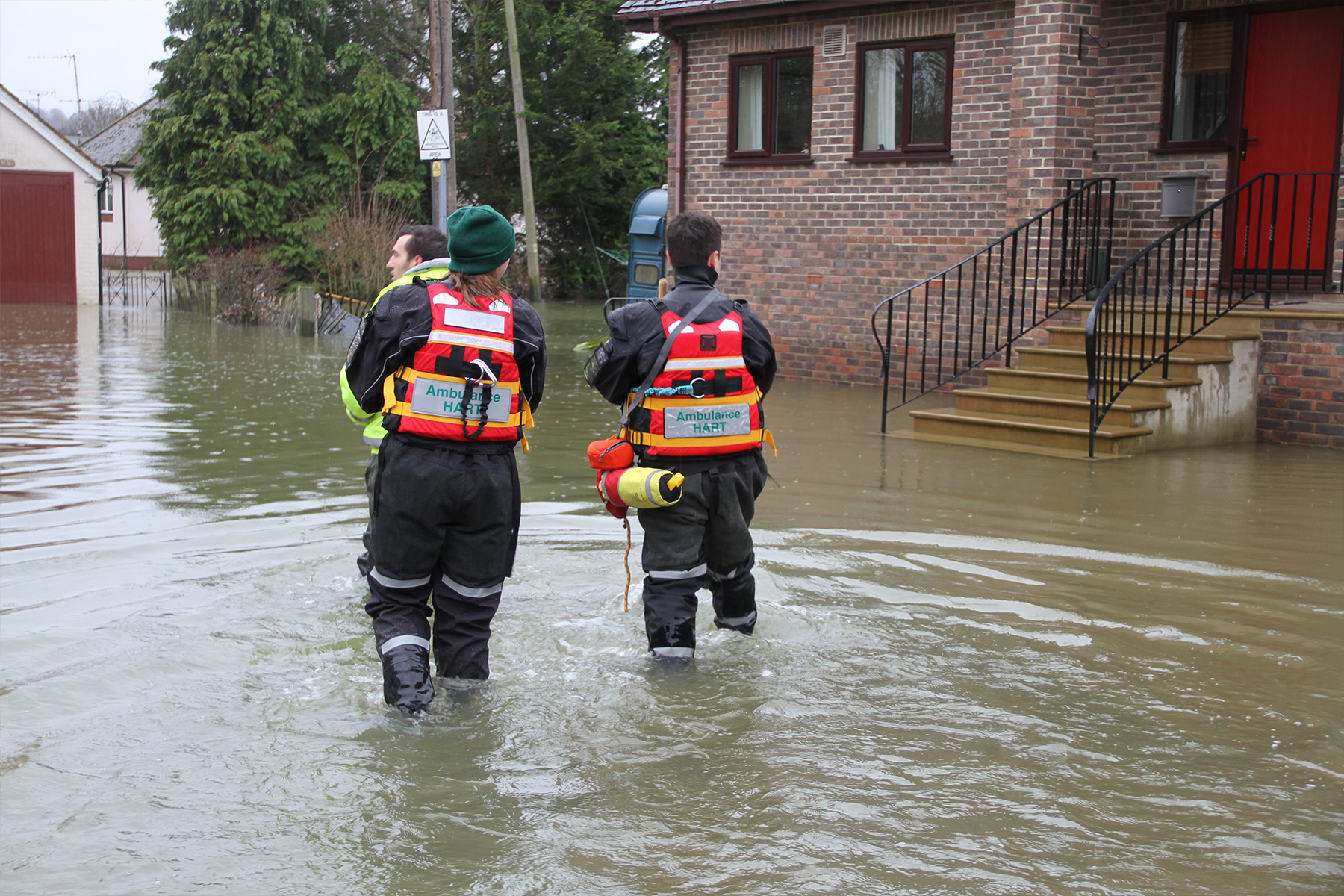 In 2017 I gave birth to my son and getting back to full fitness and competencies was hard work but definitely worth it. Although some of our courses are residential and involve being away I feel I have found an excellent work life balance overall and there have since been five other HART colleagues who have done the same.
So many different aspects of the role have changed in the last 10 years. We are now able to administer ketamine autonomously and perform surgical airways. Our personal protective equipment (PPE) and our disciplines have expanded and I have experienced some amazing training opportunities. I love the teamwork aspect of the role. It's a little different to working as the sole clinician on a vehicle but the camaraderie​​​​​​​ and support that you get from your own team and the wider unit is second to none.
I love my job which is why I guess I'm still here 10 years on.