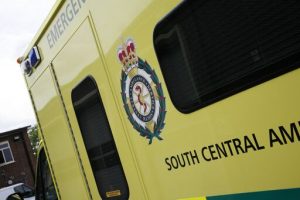 'Passionate', 'proud' and 'committed' staff were just some of the notable and heart-warming observations the Care Quality Commission (CQC) highlighted when they inspected our PTS services in February. Our CQC report, now published on the CQC website is testament to the hard work, dedication and commitment shown by our staff and volunteers working in our PTS services.
Having taken over Patient Transport Services in Surrey and Sussex, over seven million people across the SCAS area now rely on the services we provide. We have all worked extremely hard to integrate these new areas and thanks to our fantastic colleagues in Surrey and Sussex, much has been achieved in a relatively short time.
The inspectors identified a number of areas of exceptional practice for which we should be incredibly proud. The CQC commented on how well our staff worked together to run an effective service, how passionate they were in providing an excellent service to our patients and that staff felt respected, supported and valued. They were also very proud to wear the SCAS uniform!
Whilst we have demonstrated excellence in many areas of our service, including the work of our Hospital Liaison Officers (HLOs) and the contact centre learning and development team, there are areas we know we need to keep improving. The CQC recognised that our staff are committed to continually learning to enhance our services and to deliver actions already identified. Ensuring that our staff and vehicles are safe across all our sites is a high priority action for us, as is delivering high standards of cleanliness on vehicles, at premises and for equipment.
It is acknowledged that we are currently operating in a complex and challenging environment with the Covid-19 response and the PTS model will need to change in order to manage the increasing demand. We are working closely, as always, with our valued partners and stakeholders to achieve this and to continue to deliver a safe, high quality and responsive service.
Yours faithfully
Will Hancock, Chief Executive
Mike Murphy, Director of Strategy and Business Development
Paul Stevens, Director of Commercial Services
Jane Campbell, Acting Director of Patient Care