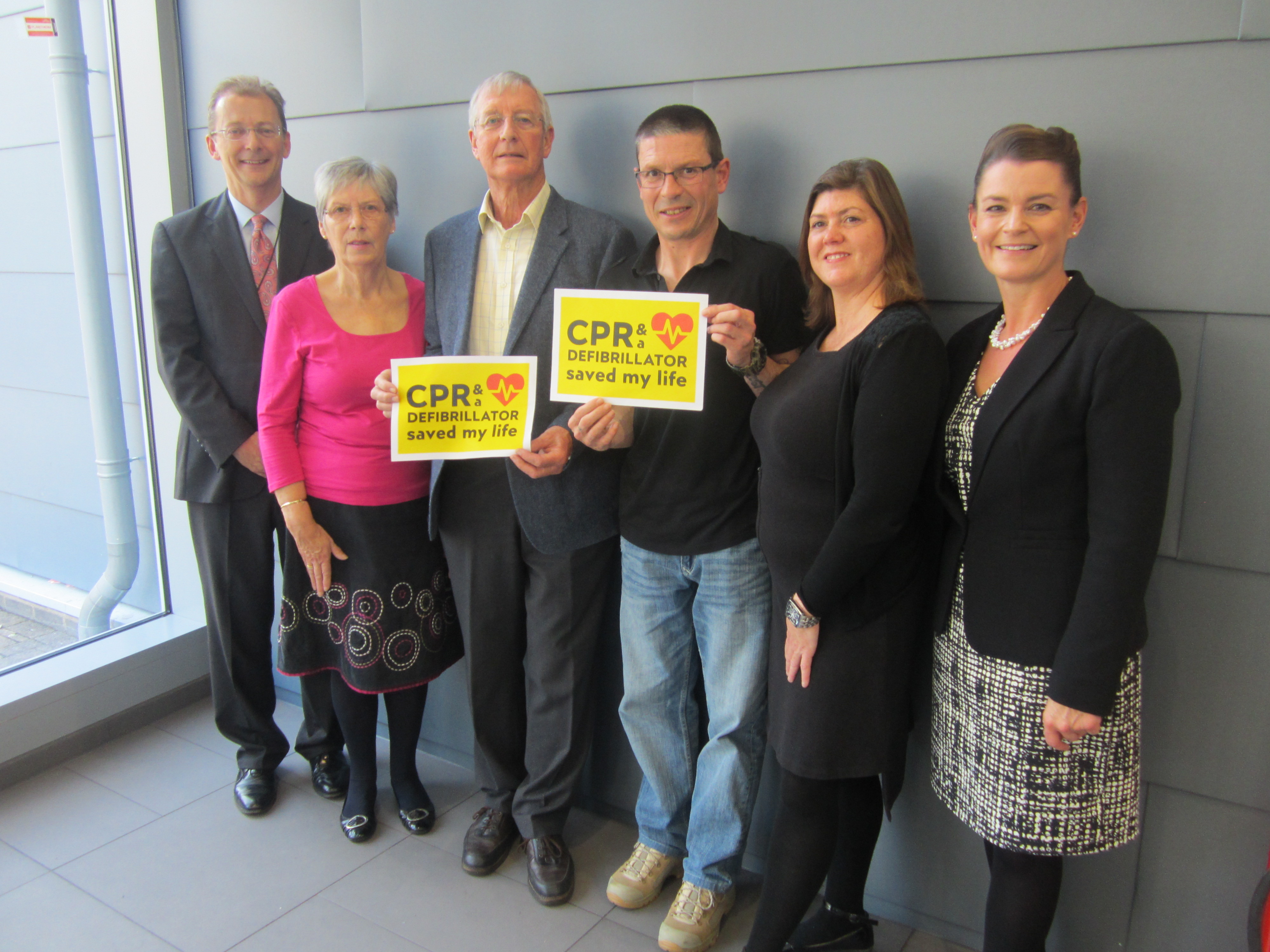 We have launched a new App that is capable of telling people where their nearest automatic external defibrillator (AED) is, should they come across someone in cardiac arrest, and also guide them through how to carry out effective cardiopulmonary resuscitation (CPR) or chest compressions. The App can currently identify the nearest AED in the South Central region, and has the capability to expand to cover the whole UK.
You can see our dedicated 'Save a life' page here.
The launch held at Southampton Hospital proved a big success with lots of media coverage helping to publicise the new life saving app.
The Save a Life App, which is iOS and Android compatible and free to download, has been developed for SCAS by its partner, O2, and uses GPS functionality to show a user where their closest AED is from wherever they are in Berkshire, Buckinghamshire, Hampshire or Oxfordshire.
It has been designed with inbuilt functionality to allow every ambulance trust in the country to upload the location of all their AEDs to it. If they chose to do so, this would, for the first time, provide a national register of every AED in the UK.
As well as storing the details of approximately 2,300 AEDs within the South Central region, the App also contains videos which demonstrate how to carry out CPR on adults, children and infants, along with a myth buster section that dispels the most commonly held misconceptions about the risks of attempting CPR. The location of each AED on the map has been verified by SCAS and the date of verification included so users can see when it was last checked.